MUSIC
It's witching season, and the wave of releases from the week of Friday the 13th did not disappoint.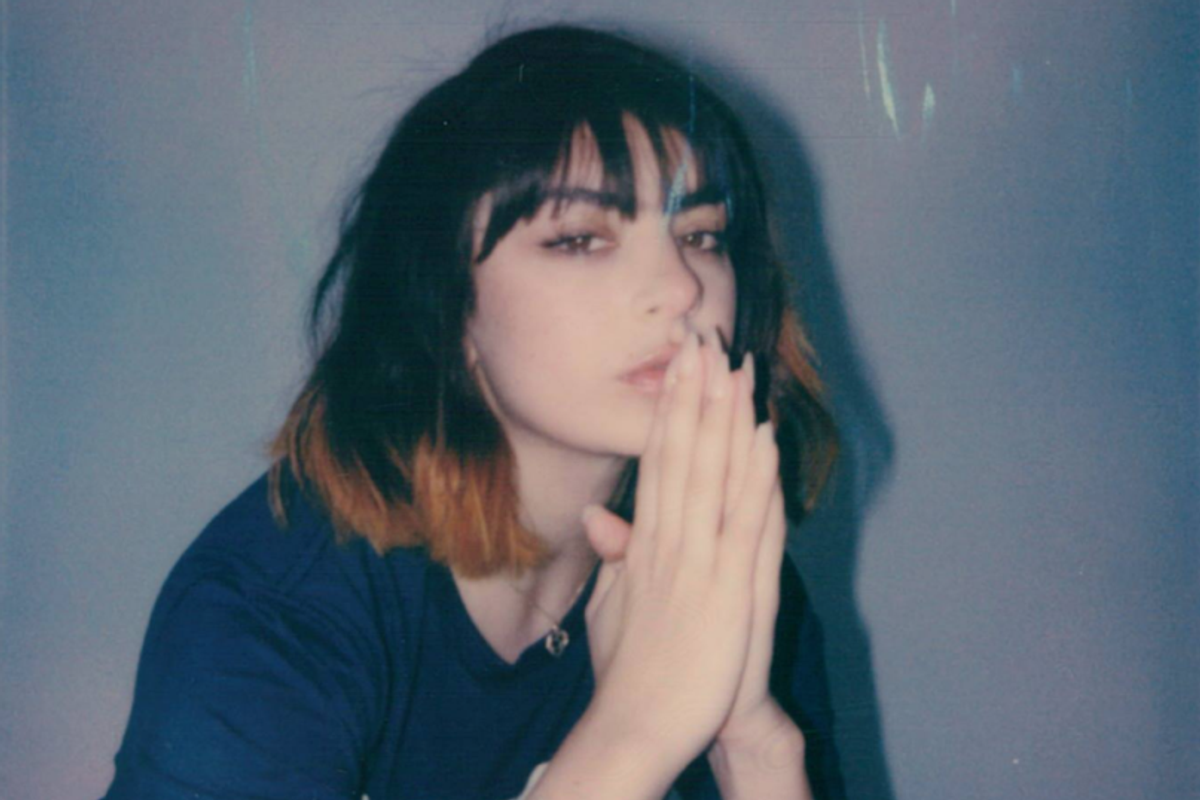 It's September, which means that fall is almost here.
That means that it's technically Halloween, and thankfully, artists have given us all the music we need to soundtrack the Northern Hemisphere's brief descent into the cold (and our planet's eventual descent into a heat death because of climate change, but that's another story).
Here are some of the best new albums released within the past few days (as well as suggestions about what autumnal activity they'd best accompany).
1. For getting a pumpkin spice latte on your way to the last party of the summer: Charli XCX, Charli
Charli XCX throws it back to her early days on her latest release, which is sweet, synthetic pop colored with overtones of millennial anxiety. The music is all crisp snaps, tightly wound arpeggiation, and glittery peals of guitar; at its best, it manages to sound as sincere as the average Carly Rae Jepsen track. While songs like "White Mercedes" can feel a bit artificial and saccharine, Charli hits her stride on slower songs like "Official," with its twinkling bell motif, heartfelt lyrics, and delicate build combining to form a charming pop ballad. This album may not convert too many new fans, but Charli's legions of dedicated followers are sure to find a lot of bittersweet euphoria in their queen's newest release. At the end of the day, it's the perfect album to spin while watching the sun set on another summer.
Charli XCX - Official [Official Audio]www.youtube.com
2. For running away to live in the woods and/or sprinting through a field of wheat carrying a sparkler: Angel Olsen, All Mirrors
Angel Olsen's 7-inch features two songs—"The Lark" and "All Mirrors" —and both of them are wild, cathartic, and spellbinding. Over the past few years, Olsen has transitioned from sad-folk songstress to pop wannabe to a powerful, fully actualized combination of both, and you can hear that newfound confidence in the expanded vision of both these songs. In particular, "The Lark" soars to new heights, guiding the listener into and out of a dream state with its carnivalesque string section and heartbeat-like rhythms. It's the perfect song for getting lost in the woods and watching the sunset from besides a secluded lake that you'll never be able to find again, no matter how many times you go looking for it in the future. It's also perfect if you want to feel like you're starring in your own angst-ridden autumnal music video. In truth, these songs can feel excessively theatrical at times, enchanted by their own imaginations, but that's part of their charm.
Angel Olsen - Larkwww.youtube.com
3. For when you're suddenly paralyzed by climate change panic at the county fair: Jeremy Ivey, The Dream And The Dreamer
This quiet album takes a macroscopic look at time and history, exploring the lostness that has always defined the human condition. Ivey's music evokes the faded California vibes of icons like the Mamas and the Papas and the Blue Jean Committee but veers towards country and the folk-pop gloom of early Bright Eyes or Iron & Wine. Ivey is a detached and impartial narrator, viewing the world through a thick fog and speaking more in metaphor than in specific and tangible observations. Through this lens, his carefully spaced-out observations about impending doom will feel familiar to anyone conscious of the state of the world but still going about their everyday lives. In spite of this, the album maintains a dogged optimism, buoyed by its resolute tempo and slightly weather-worn awareness of just how much humanity has already survived.
Jeremy Ivey - "The Dream And The Dreamer" (Full Album Stream)www.youtube.com
4. For getting stoned before watching a horror movie in your friend's basement: Djo, Twenty Twenty
Part 70s trip-rock, part hyper-modern synth music, Djo's newest release is the perfect way to impress your friends with your hipster music taste, or to follow your bliss while wearing a skeleton costume and feeling your poison of choice set in. "Tentpole Shangrila" is a highlight, blending Tame Impala's dreaminess with Flying Lotus's experimental textures, Radical Face's folky warmth, and guitar lines evocative of George Harrison's later work. Spacey, ethereal, yet deeply human and always expressive, this album has the makings of a modern classic.
Tentpole Shangrilawww.youtube.com
5. For going searching for the Blair Witch and/or possessing your neighbors: Jenny Hval, The Practice of Love
This is electronica with teeth. Hval's music is high-anxiety, spiteful, and ritualistic, and it feels like an incantation from start to finish. Hval and her counterparts shriek, sigh, and whisper their ways through these maze-like songs, which sometimes feel more like collages than cohesive musical entities. Laden with dozens of instruments, from reverb-drenched horns to trap beats, The Practice of Love is classic Jenny Hval, who's basically Stevie Nicks with a MIDI synthesizer and a little less cocaine, or Cascada with a book of words like rabbit hole and church bells. Sometimes it's not clear what scenario this music is intended for, as it often feels too cluttered and abrasive to be chill but too eerie and disjointed to work as a club soundtrack—but then again, maybe that's the point.
Jenny Hval - Ashes to Ashes (Official Audio)www.youtube.com
6. For late-night drives and road trips: Sampa the Great, The Return
Sampa the Great pulls from [?] a number of impressive features to create her intricate and expansive debut album, but the rapper always takes center stage. Kendrick Lamar is a clear influence here in terms of the album's sonic makeup, lyrical complexity, and Sampa's subdued yet declarative flow. It's the kind of music that sounds effortless, though in truth it's anything but. Melding hip hop with jazz with African rhythms and Motown influences, The Return is a modern symphony that marks the entrance of a powerful and mature voice in rap. This is Sampa the Great's debut LP, but it's definitely far from the last.
The Return
7. For when you're decorating for Halloween: Devendra Banhart, Ma
This album sounds like what would happen if a Woodstock-inspired hippie took guitar lessons from a traditional Venetian balladeer. Here, acid-fueled, Jefferson Airplane-type basslines meet breathy Lou Reed vocals, but the arrangements veer away from traditional rock band stylings and become elegant, abstract, and warped at times. Hints of Spanish guitar run up against nostalgic elements of woodsy folk, and together they meander quietly, occasionally giving up the restraint and surging up into walls of electronic sound. The album is whimsical and light as cream, a fusion of genres tied together with gossamer strings. It's the perfect album to play while filling your entire house with pumpkins.
Devendra Banhart - Taking a Page (Official Video)www.youtube.com
8. For summoning demons and/or watching the news: Chelsea Wolfe, Birth of Violence
Chelsea Wolfe became well-known for her unique brew of harsh noise and folk as well as her Marilyn Manson-meets-Lana Del Rey aesthetic. On Birth of Violence, she leans towards her psychedelic-folk side but doesn't relinquish any of her prophetic mysticism or propensity for dark themes. Thematically, the album is a look into the corruption at the heart of America, a glimpse into some of the wounds that plague the nation and that have gotten us where we are today. In that, it's some of the most eloquent and subdued protest music of the era, ideal for languishing in a haze of doom-and-gloom or for summoning a few demons of your own.
Chelsea Wolfe - American Darkness (Official Video)www.youtube.com
9. For letting loose at the Halloween party and/or getting lost in the local haunted mansion down the street: JPEGMAFIA, All My Heroes Are Cornballs
This is blissful, gorgeous R&B at its most succinct and effortless. JPEGMAFIA blurs Frank Ocean's experimental dreaminess with grit and nuanced bursts of rage. This is the perfect soundtrack for a Halloween party; it sounds like losing your mind, but in the best possible way. Blurring industrial noise with abstract samples and bars that will leave you with your jaw on the floor, All My Heroes Are Cornballs is dark acid rap for the schizophrenic Twitter era. Listening to it can feel like being lost in an abandoned mansion that's much bigger on the inside than it seems from the outside, but once you surrender to the labyrinthine hallways and strange noises, it can feel like a macabre kind of freedom.
JPEGMAFIA - Grimy Waifuwww.youtube.com
Honorable Mentions:
The Lumineers,III
(Sandy) Alex G, House of Sugar
Alex Cameron, Miami Memory
Long Beard, Means to Me