Culture News
Michael Avenatti alleges that new footage shows Kelly having sex with a 14-year old girl who calls him "daddy."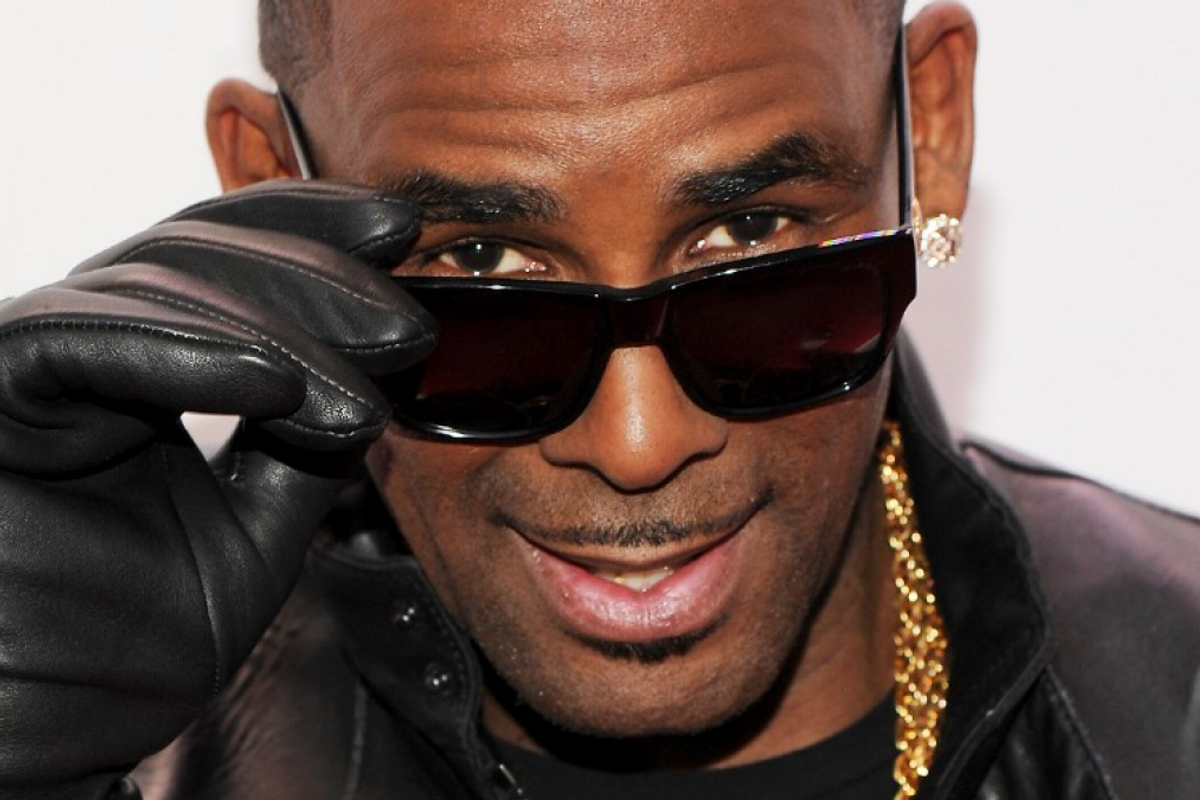 Orlando Weekly
More evidence points to R. Kelly's preference for sex with minors.
On Thursday, high profile lawyer Michael Avenatti alleged to represent an anonymous "whistleblower" who possessed a sex tape featuring Kelly and an underage girl. Avenatti stated, "My client knows the identity of the girl and R. Kelly. He identified the two of them on the videotape. He worked for and has known R. Kelly for decades and he met the girl on a number of occasions." He released a separate statement on Twitter, vowing to "work tirelessly to ensure that this predator is brought to justice."
In response to press inquiries, attached is a stmt regarding our work on the R. Kelly matter since April, including… https://t.co/szGhNkICkz

— Michael Avenatti (@Michael Avenatti) 1550148505.0
The alleged sex tape is not the same video for which Kelly was arrested and tried for child pornography in 2002. (Kelly was found not guilty due to the jury's inability to confirm the girl was underage). According to Avenatti, his client submitted the tape to the Cook County State's Attorney's Office in Chicago last weekend. County officials have no comment on any ongoing investigations

However, CNN reporters claim to have seen the footage and published a graphic description: "A naked man who appears to be R. Kelly is seen performing multiple sex acts with the girl. She is heard calling him 'daddy' multiple times. It is impossible to know her age just from the video. They both refer to her '14-year-old p***y.' Six times the girl refers to her genitalia as 14 years old."
In response, Steve Greenberg, Kelly's attorney, denies any knowledge of new evidence: "We are unaware of any new information involving Mr. Kelly. We have not been contacted by anyone. We have not been informed about any new information by anyone and we have not been contacted by law enforcement."
Nonetheless, the 52-year-old is currently under investigation by Atlanta officials for criminal conduct, including keeping underaged girls in a "sex cult" based out of his home. Amidst numerous allegations of sexual assault, Kelly has been dropped from RCA Records and publicly condemned by multiple celebrities supporting the #MuteRKelly movement on social media. If prosecutors can confirm that the girl in the new video was indeed underage at the time, R. Kelly could finally serve prison time.
---
Meg Hanson is a Brooklyn-based writer, teacher and jaywalker. Find Meg at her website and on Twitter @megsoyung.
---
POP⚡DUST | Read More...

Trump Rallies Are the WWE of Politics
5 Romantic Movie Gestures That Are Actually Super Creepy
Is Pete Davidson "Ugly Hot" Enough to Be the Next Steve Buscemi?