FILM & TV
Move over winter finales, the summer marks the return of our faves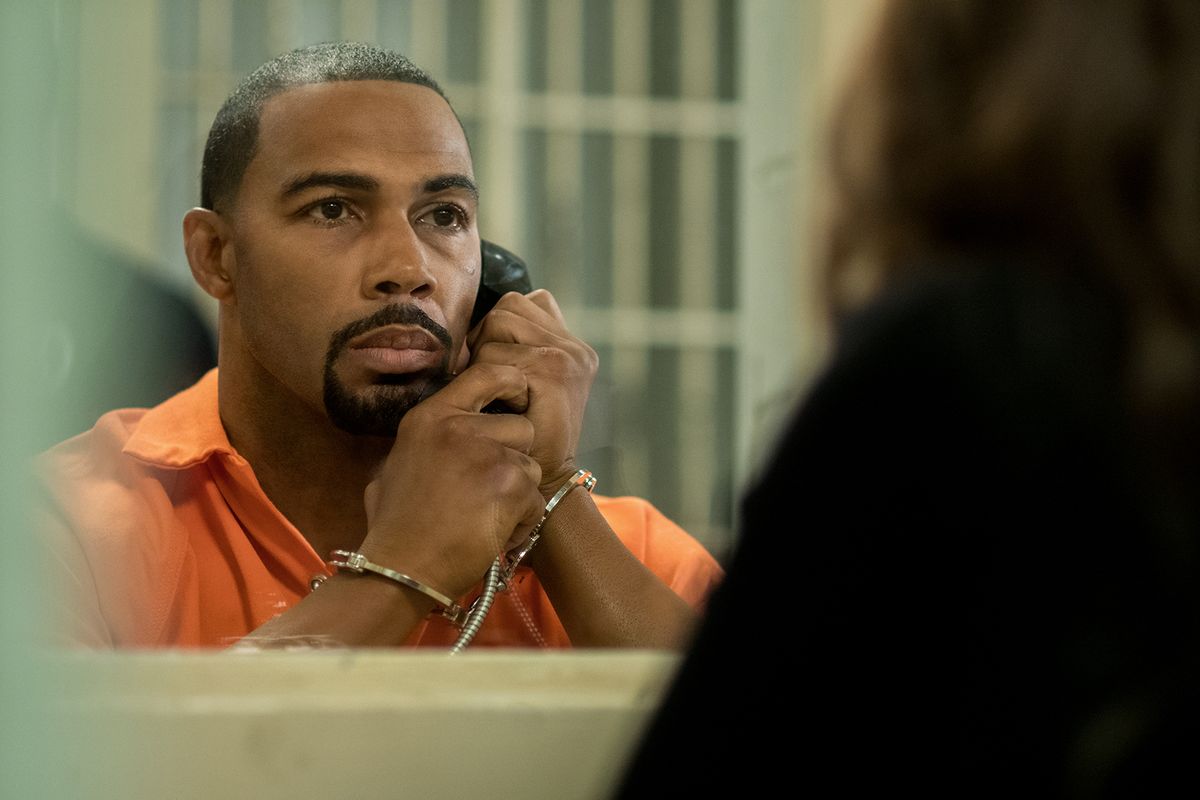 Courtesy of Starz Entertainment, LLC.


I always say I'm not a big television watcher. Not because I am so productive, or because I'm one of those obxonious people who enjoy masking their life's miseries as intellect and refer to the TV as an idiot box, but because I watch television one day a week. What I forget to mention is that for about 10-15 hours on that singular day that perfect box of entertainment formerly known as the small screen runs so long my set top box asks me if I am still there. Sure–I clean, or cook, or reluctantly do laundry (which I loathe so by the time I wash i need four heavy duty washers, a small washer and a real friend to tell me I can't just buy clothes because I don't want to go to the basement) during those ten hours. I try to make sure I call my family and catch up with my friends in-between commercials or lags in plots, but still, the television is on for 10-15 hours every Sunday, starting with Church.
---
These shows are making their way to a home near you with seasons that say, " summer's mine. I swear I said it about a hundred times. I'm going to need it back."
---
Summer is approaching, which means long nights, beautiful days, and skin so golden you look like the goddess and gods you tell yourself you are everyday (I cannot be the only one, and if I am, love yourself more, geesh). It also means that on Sundays, after a week of fast paced socializing, racing from one event, house, hotel, and airport to another–after a boozy brunch but before that last moment you realize you have to go to work in a few hours–you can relax with a new season of captivating TV.
Move over winter and how-is-this-the-second-finale-of-the same-show-I've-been-watching-the-past-three-months finales. Summer returns, and as usual, s bringing some of the best shows with her (yes, summer is a she. she's hot, and flowy, brings great vibes when she's around, an occasional quick storm, and carries new life into your world just when things start to look bleak). These shows are making their way to a home near you with seasons that say, " summer's mine. I swear I said it about a hundred times. I'm going to need it back". Make sure you add these shows to your repertoire as soon as they hit, because much like that magical time known as summer, and the Drake song referenced above, "the good ones go if you wait too long".
Tell me which shows you are awaiting the return of on Instagram and twitter.
1. Power, Starz, Summer 2017
Season 3 opened in the summer of 2016 to 2.26 million, setting new records for Starz. Though the official start date is unknown, the network confirms that Summer 2017 we can look for season 4 of the Courtney A. Kemp and Curtis "50 Cent" Jackson hit show. The new season begins with James "Ghost" St. Patrick's (Omari Hardwick) arrest by ex-girlfriend, Assistant U.S. Attorney Angela Valdes (Lela Loren) , for the murder of FBI Agent Greg Knox. Just like a man, he get's in trouble for the ONE thing he didn't do. We can also find out what happened to LaLa (Tommy sent her to her room and she never came back downstairs like a trill version of Family Matters) and what happens when, in an effort to give your son the life you never had, you forget to give him the common sense you had plenty of. Last season was clearly the season of Tommy the character and Joseph Sikora the actor. Who will own season 4? I predict Naturi Naughton and Rotimi will blow us away with their character depth in season 4, but with the addition of Larenz Tate, and Charlie Murphy, it's anyone's game.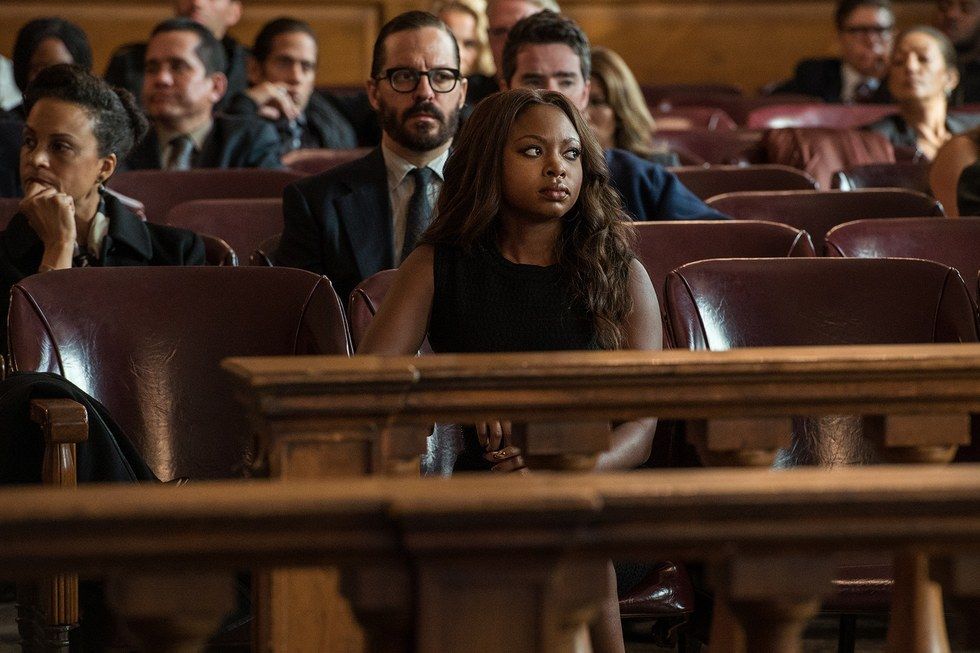 2. Orange Is The New Black, Netflix, June 9
Netflix recently introduced this skip intro feature and I feel like it was just for me. By the time the series about the unlikely friends turn prison family airs, all the kinks will be worked out and I can fast forward through Regina Spektor's intro because I'm sorry Regina, by the fifth episode I simply don't have time, even if you sing to me I do. Last season ended with Daya (Dascha Polanco) pointing a gun at prison guard Humphrey with a mourning prison population encouraging her to shoot him. I'm not sure what Season 5 holds, but my prediction is Daya does not shoot the guard, Bailey does get fired from being a prison guard once the world has a chance to weigh in on Poussey's death, and a new story line is revealed by the end of episode two.
[rebelmouse-proxy-image https://media.rbl.ms/image?u=%2Fmedia%2Fd3pWSnzUf7LjDmq4%2Fgiphy.gif&ho=https%3A%2F%2Fmedia.giphy.com&s=111&h=96e7f40aa14f6b595b6e34124b17272d19935792f97b03591d7a35c5affddb9a&size=980x&c=757993809 crop_info="%7B%22image%22%3A%20%22https%3A//media.rbl.ms/image%3Fu%3D%252Fmedia%252Fd3pWSnzUf7LjDmq4%252Fgiphy.gif%26ho%3Dhttps%253A%252F%252Fmedia.giphy.com%26s%3D111%26h%3D96e7f40aa14f6b595b6e34124b17272d19935792f97b03591d7a35c5affddb9a%26size%3D980x%26c%3D757993809%22%7D" caption="" pin_description="" image-library="0" expand=1 photo_credit=""]
3. Ballers, HBO, July 2013
The only thing Dwayne Johnson can't do is fail. The same can be said of the character he plays on the HBO show, "Ballers". If Season two was the fall of Spencer Strasmore, then season three will surely be about his rise. One of the reason's why this show works is that the entire cast brings life to their characters in a way that always have you thinking about their stories even when they are off screen. It's easy to become invested. Remember "The Game"? This is the adult version, examining the financial, physical, and emotional trials and triumphs of athletes and their management. Behind the camera also boasts an all star ensemble, with executive producers Stephen Levinson, Mark Wahlberg, Dwayne Johnson, Dany Garcia, Peter Berg, Evan Reilly, Rob Weiss, Julian Farino, Denis Biggs. Added bonus, Denzel Washington's son, John David Washington, has become a breakout star in this series without riding the coattails of his father.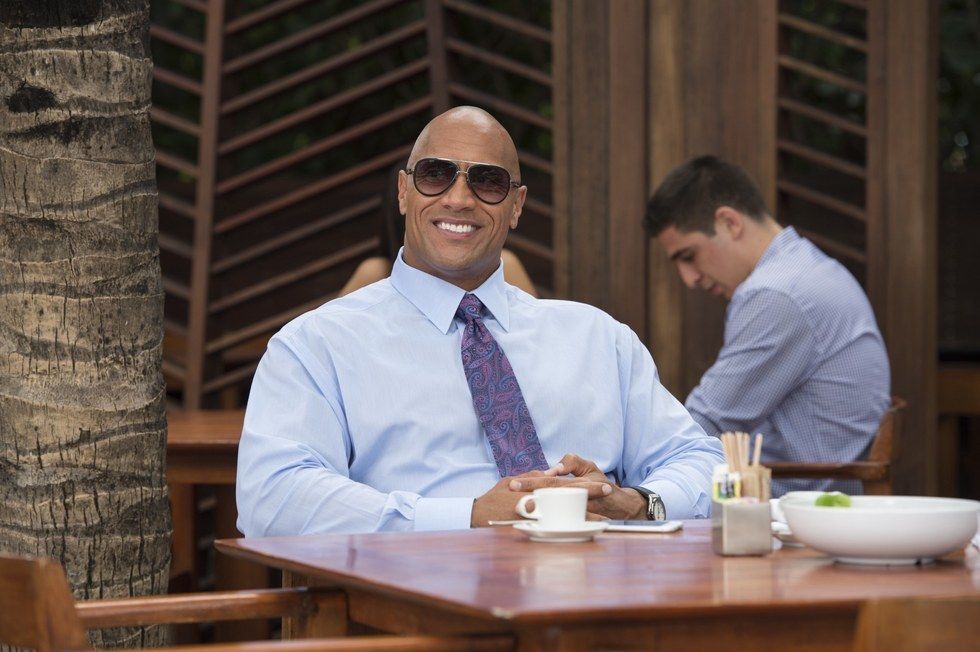 Jeff Daly/Courtesy of HBO
4. Insecure, HBO, July 23
Everything you need to know, and that I know, is in the video. Lawrence (Jay Ellis) is still fine, and the show comes back July 23rd. Season one won Issa Rae a Golden Globe nomination, record breaking views, and weekly twitter recaps and water cooler conversations. What it gave though? *whew* It gave one of the first platforms of multi-dimensional women of color since "Living Single". I know, I know, what about "Girlfriends". An amazing show, but everyone had a set role. There was the hippy, the intellectual, the wife, and the goal chaser. In "Insecure", you never know who will be the mess or the best, and that's life (and also very appreciated from this mostly-best-but-oftentimes-a-mess-behind-closed-doors-for-most-of-2016 Issa, Molly, Kelly, Tiffany girl, herself).
5. Survivor's Remorse, Starz, Summer 2017
It is amazing how much substance the writers, cast, crew, and producers pack into a thirty minute television show. Last season dealt with abortion, rape, the death of a family member, colorism, interracial dating, and accepting distant family members into your life. Though the story starts with
Jessie T. Usher's
rise to fame as basketball player Cam Calloway and the adjustments he and his family have to make, the entire cast's stories are explored, fitting seamlessly into the next like intricate puzzle pieces. With each thing one character discovers about themselves, another character is set off to explore their decisions and how they impact others. If I could sum up the acting, writing, and production of this series it would be thoughtful. Also, friend of PopDust,
Allen Maldonado
is one of the writers, and Jessie T. Usher has a hilarious interview coming soon.
LeBron James
is co-creator of this series, and a cool fact I learned from Jessie is that he and his NBA friends also sit down and tell the cast and writers about their experiences as professional athletes which the cast then uses for inspiration.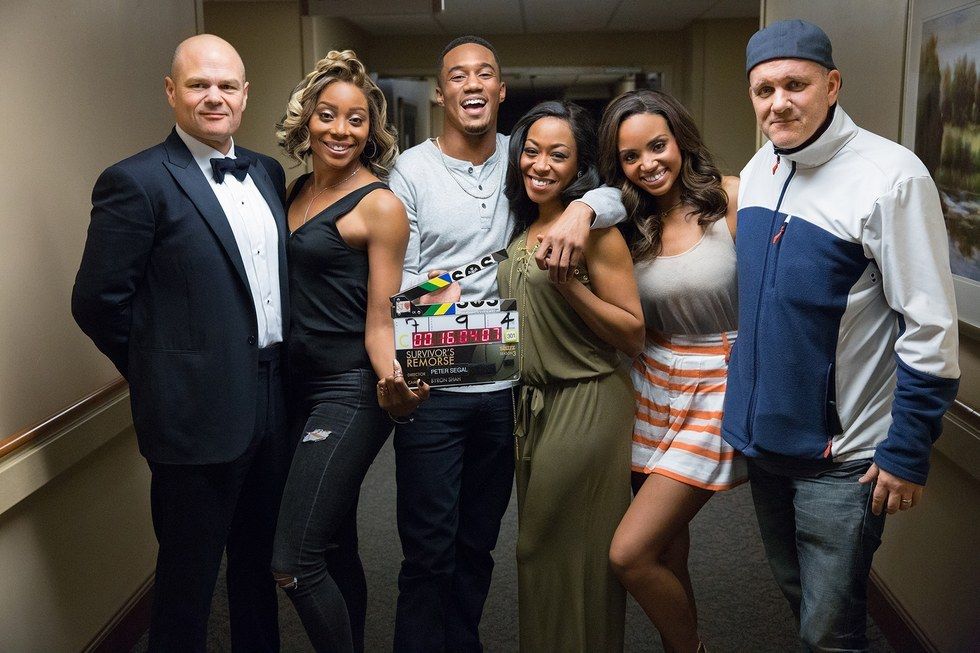 ---
Brittiany Cierra
is an entertainment and travel journalist and On-Air host highlighting where culture, music, film, television, and current events intersect. When she's not writing about people, places, and things, she's dancing on them or
marketing
them. Follow thee journey on
twitter
and
Instagram
.
---