Music Reviews
"You felt like heaven stood up with you, you said love fills you out," sings frontman Matt Berninger.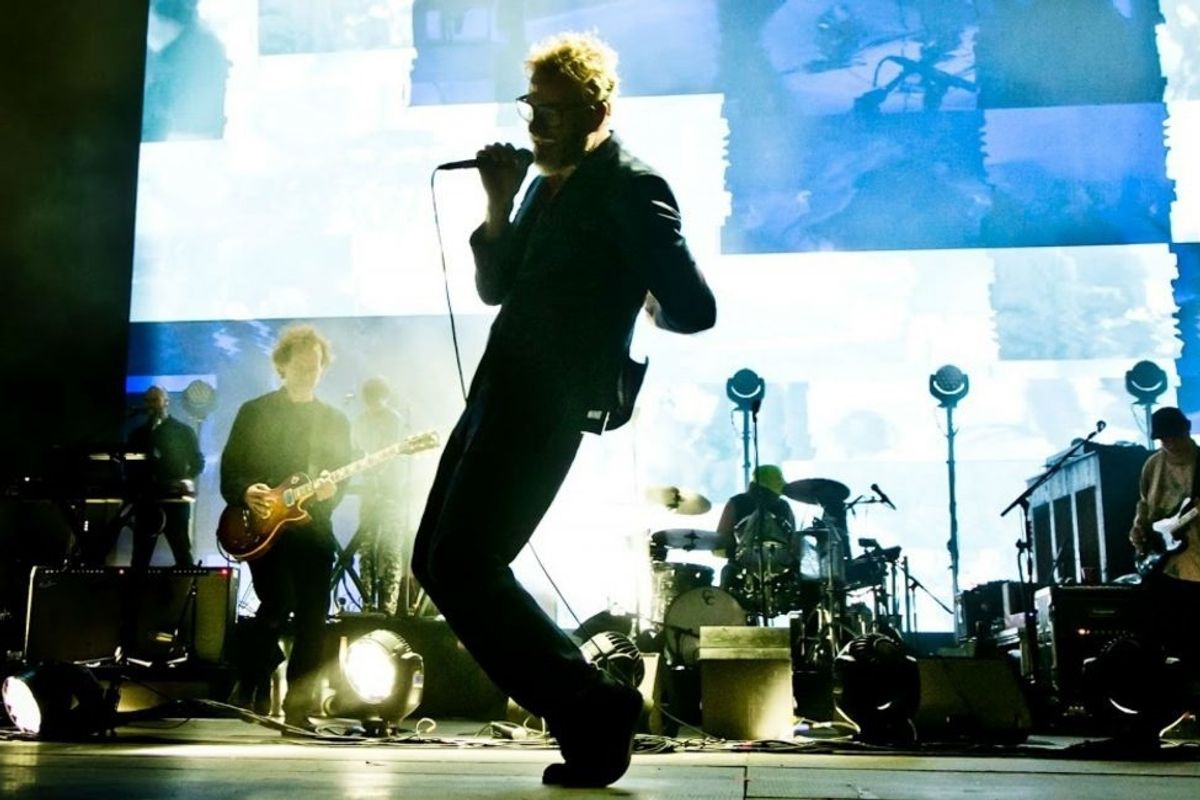 NME
The National is very dramatic these days.
The band teased its eighth album I Am Easy to Find with the release of its first single, "You Had Your Soul With You." The track opens with glitchy electronica before giving way to Matt Berninger's smooth baritone. "You felt like heaven stood up with you / You said love fills you out," he croons. "It moves you from the skeleton and pulls you around / I got in worse than anyone else." The song expands from a confessional to a conversation when Gail Ann Dorsey, longtime collaborator with David Bowie, duets with Berninger. "You have no idea how hard I died when you left," she sings solo.
The album features vocals from Lisa Hannigan, Sharon Van Etten, Mina Tindle, Kate Stables of This Is The Kit, and The Brooklyn Youth Choir. Berninger said, "Yes, there are a lot of women singing on this, but it wasn't because, 'Oh, let's have more women's voices. It was more, 'Let's have more of a fabric of people's identities.'"
The Brooklyn-based band also announced that a short film will be released with the album. Starring Alicia Vikander and directed by Mike Mills, the black-and-white film will tell a woman's life story in just 24 minutes. Both the short film and the album are expected to dramatize the banalities of every day life, reaping the meaning from otherwise fleeting moments. I Am Easy to Find is slated for release on May 17. Find the track list below!
The National - You Had Your Soul with You (Official Audio) youtu.be
1. You Had Your Soul With You
2. Quiet Light
3. Roman Holiday
4. Oblivions
5. The Pull Of You
6. Hey Rosey
7. I Am Easy To Find
8. Her Father In The Pool
9. Where Is Her Head
10. Not In Kansas
11. So Far So Fast
12. Dust Swirls In Strange Light
13. Hairpin Turns
14. Rylan
15. Underwater
16. Light Years

---
Meg Hanson is a Brooklyn-based writer, teacher and jaywalker. Find Meg at her website and on Twitter @megsoyung.

---
POP⚡DUST | Read More...

7 Movie Reboots We Deserve Before We Die
Fetishizing Autism: Representation in Hollywood