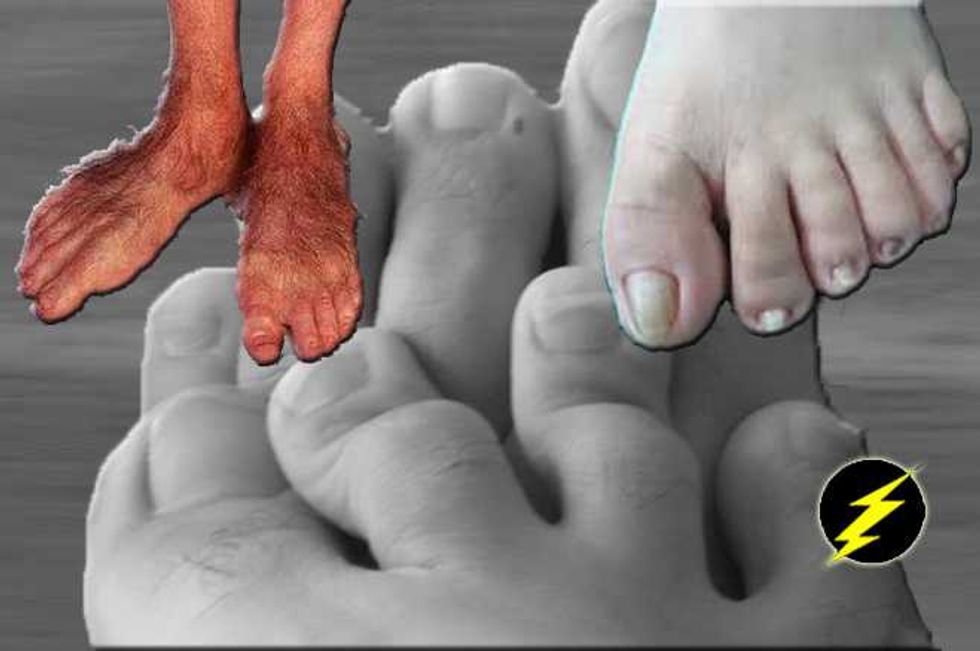 We all know that celebrities have a team of stylists and make up artists on hand to ensure their beauty shines through at all times - however there seems to be an area that is being overlooked and ending up…well, ugly.
Other than the basic pedicure available to all us lowly commoners, it seems that the rich and famous don't get any other foot work, leaving their feet fails exposed for the world to see.
Corns, bunions, over hanging toes, crossed toes, wonky toes, claw toes – the list of foot flaws is endless and makes them human.
But wait! I don't want human from my celebs. I want to look up to them, aspire to be them and be able to admire their beauty from head to toe.
Sort it out celebrities - time to get fanatic about your feet!
Jennifer Garner - a crossed little toe may come in handy for squeezing into pointy shoes?