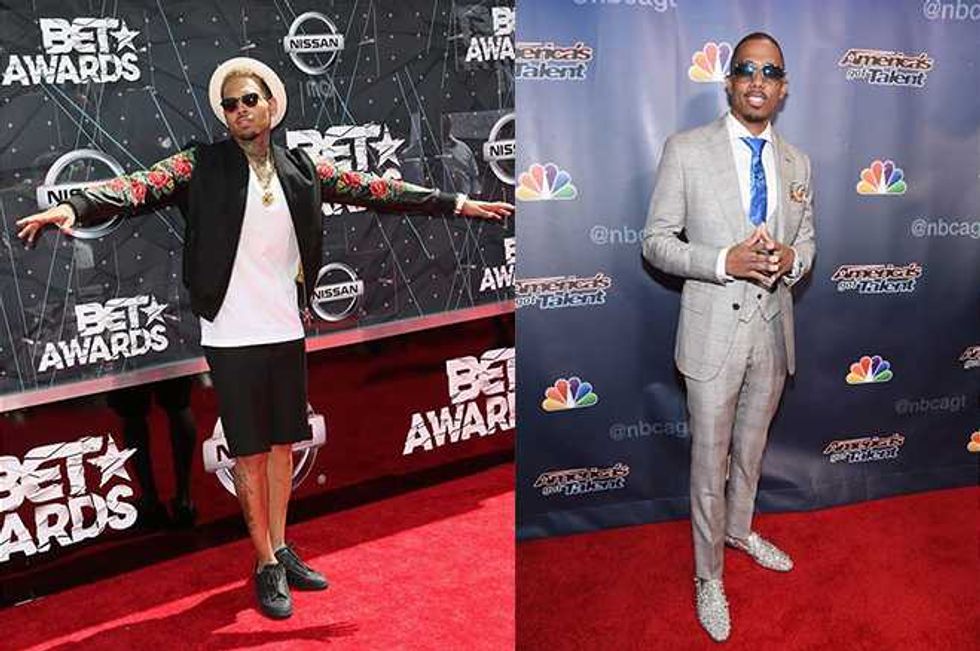 After Chris Brown proudly posted a picture of his pathological shoe collection, Nick Cannon took to Instagram to show off his own prowess at shoe hoarding.
Brown recently turned a room in his new mansion into a walk-in shoe closet, although 'closet' seems like a misnomer for the huge space. Take a look below.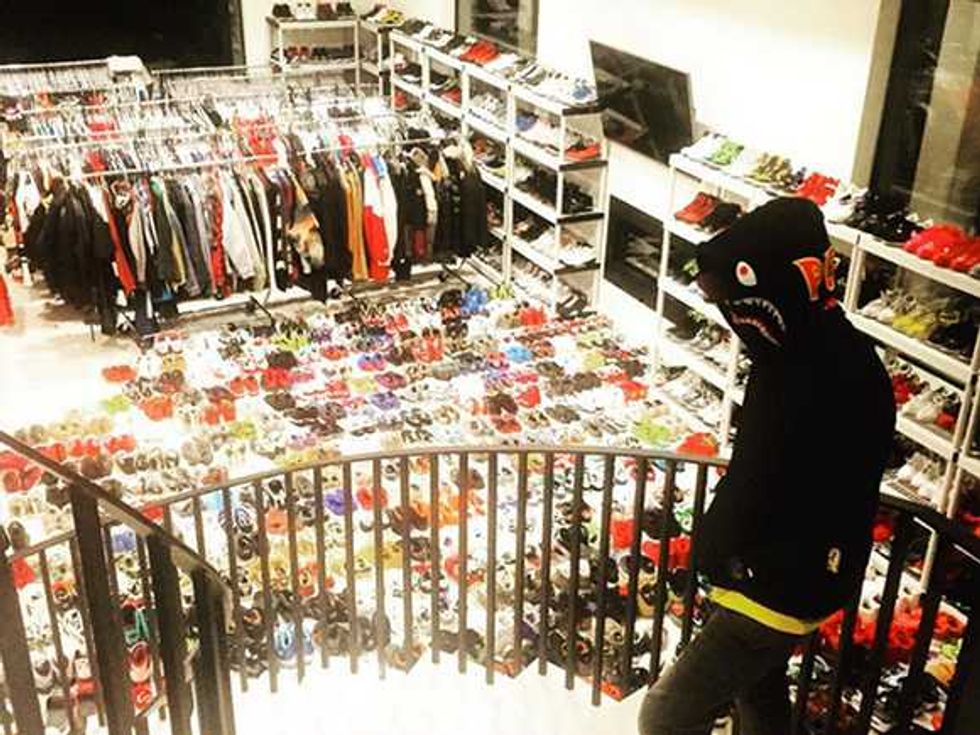 Cannon must have been dying to challenge Brown but waited a manly few weeks to post pictures of his own shoe collection, which is divided between his two residences on the East and West Coasts.
Trying to sound jocular, Cannon wrote:
@chrisbrownofficial I got stairs and ladders too! LOL! #LACloset BTW my people I'm NOT showing off or bragging by any means, but I have to show young @chrisbrownofficial a lil Sumpn' real quick
No sir, no bragging here. Just a friendly rivalry for the title of Most Fucked Up About Shoes, an illness that turns men into shameless fops. Check it out.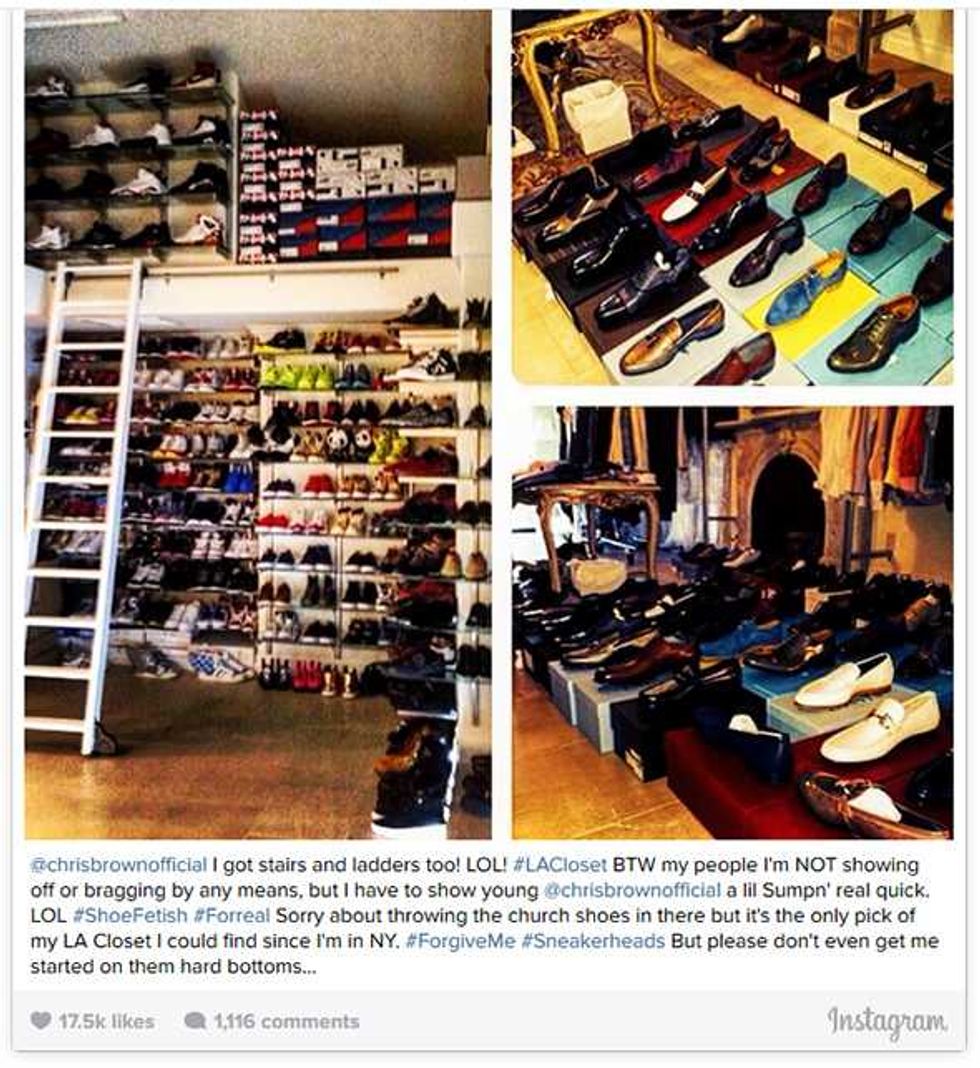 Oh snap, Chris. Face it: You didn't marry Mariah Carey, and you'll probably never catch up to Nick.
Just between us, can anyone explain why men have turned to shoes to establish their status? Can't they just stick with cars?
Personally, if a man doesn't wear my shoe size, this kind of fetish would be a real deal-breaker.