Singer also discusses his former band, Scott Borchetta and songwriting.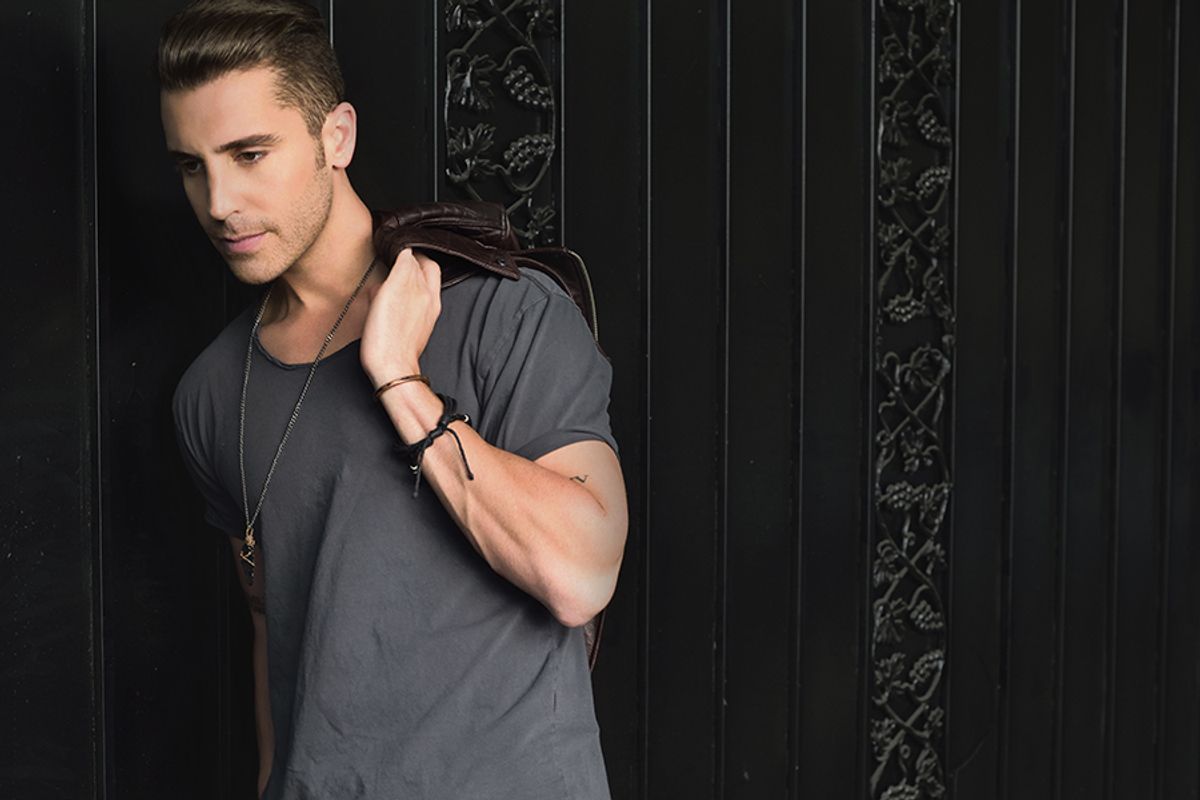 To say the singer's debut album on Big Machine is a long-time coming is an understatement. Nick Fradiani -- who won American Idol in 2015 -- is set to drop his new LP, titled Hurricane, this Friday (August 5). And the 12-track project contains stabbing pop hooks, syrupy R&B drips and is arriving at the right time to throw its proverbial hat into the ring as the pop album of the summer. Songs like Nothing to Lose and In the Long Run are ripe for heavy Top 40 rotation, while the slow bubble of All on You and the uproarious chorus of Howl at the Moon stick on your brain like bubble gum on your sneaker. Elsewhere, the singer, 30, strips it all back for the album's two finest, most intimate and undeniably moving moments, Love is Blind and piano burner If I Didn't Know You -- the latter is quite an exquisite vocal adornment on top of a gliding melody and sharply written lyric. This is Fradiani's now.
While he exudes confidence and pride in his work, there is an air of worry in his voice. It has been nearly a year and half since his confetti shower on FOX's now-canceled singing show. As he tells it, a depletion in his hardcore fan base did cross his mind. "One good thing about [waiting so long] is we did have a pre-order up since the day I won. So, thousands of people, luckily, did get to pre-order it. There's pros and cons to taking a year and four months," he shares with Popdust over the phone last week. "If this were about eight or nine years ago with 'Idol,' it would have been a huge mistake because the buzz is so crazy from the show. At this point, the last few 'Idol' albums haven't done exceptionally great, whether they were rushed out or they took their time with it. Basically, we tried to make the best album. Also, I think I'm the first person who wrote the entire album post-show. That definitely made it take a little longer. I had to find the kind of genre I wanted and what the label was cool with. At the end of the day, I'm happy with it. That's really what's the most important."
Now, with the album release days away, he has time to reflect on the blood, sweat and tears he poured onto the record -- it is evident Hurricane stands as much more than a pop record. It is his manifesto on life, love, heartache and freedom. "Well, you hit me more than once, but I never raised a hand. You know, it takes a lot of strength to learn to be a better man," he surmises on the title cut -- a haunting melody with one of Fradiani's more vulnerable deliveries. The song itself is a monumental turning point and representation of his life. "As if the power had gone out, we are now standing in debris, and I caught it when you threw all my mistakes at me," he then details. It is at that point the song sells itself as unmistakably powerful and earth-shattering.
"I had a struggle about what I wanted to name the album. I was coming up with all these ideas. 'Hurricane' is the song I wrote with Jason Mraz, Michael Natter and one of my buddies Nick [Abraham] from home," he says. "I love the song. It was actually a long process of making it. We were in a hotel in San Diego, I think, and me, Nick and Jason wrote it on acoustic guitars and recorded it on our cell phones. I wasn't even sure it was going to make the record. Then, Nick and I kept playing it, and it got a little bit haunting. We were like 'dude, we gotta get this on the album.' Once we recorded it, then I was looking at the name. Really, the song's about a relationship and a fight. At the end of the day, you end up being stronger because of that fight."
Of course, the past year and a half has been quite the storm for him, too, on all fronts. "It's had it's insane ups. There is the struggle of trying to break past the stigma of the last few years of 'Idol.' It's been a stressful process, but it's also been one of the greatest," he says.
Stylistically speaking, Hurricane rips through pop, R&B and folk-leanings with force and precision. What results is an eclectic mix and a mass-appealing record which zips along at 100 miles per hour. He explains the album's vast musical influence, "There's only about three songs on the album that are kind of dance/R&B. The rest are pretty much straight-up pop. I think what people were most surprised with is there is not much of a rock element to it. I did play a lot of rock 'n roll songs on [Idol], so, many people were thinking I would be doing stuff like that. The album is definitely very eclectic, which is basically how I am with my musical tastes. I like all different types of music. It just came out in my writing. 'Hurricane' is definitely not R&B influenced. There's another song [called 'If I Didn't Know You'] I did with Paul Doucette from Matchbox Twenty that's just me on grand piano and vocals. There's a song called 'Howl at the Moon,' and it's the strongest rock 'n roll type of song on there. I like how the album came together, and even though there are a lot of different elements of music, it somehow all works and meshes together."

If I Didn't Know You -- originally meant to serve as the visceral bookend to Fradiani's journey -- "was definitely one of my more emotional songs. I really love that one," he says. He then points out another one of the album's highest points, Love is Blind, which he wrote with David Hodges (Kelly Clarkson, Christina Perri, Daughtry) and Jaden Michaels (Demi Lovato, Carly Rae Jepsen). Michaels also co-wrote Get You Home. "'Love is Blind' is probably one of the strongest songs on the album. Whenever we play it live, it goes over the best. It's got an easy sing-along vibe, and it's broken down. It's acoustic guitar, basically. That's definitely one of my favorites. It's kind of doing well on its own already. We are seeing radio stations playing it before we even announced it. Things are moving in a good direction with that one."
Hurricane also features a songwriting collaboration with another pop heavy weight, Kevin Kadish -- who worked extensively with Meghan Trainor on her 2015 debut album Title -- on Howl at the Moon. "It's one of the first songs I wrote for the album. Kevin's also written with Jason Mraz a bunch, too. He has a great track record. We went in, and it was the first time we ever met. The cool thing about that is really it's just a big folk song. We wrote it on the guitar, and he did an awesome job producing it. It kind of has the 'We Will Rock You' drums on it. We put in some cool synths and 808 drums, rather than it being a regular folk song. It came out really cool. It's definitely something that's repeat-worthy, and you kind of remember it after the first time."
On the album's lead single Get You Home, Fradiani boldly and unapologetically speaks his mind. "I confess I'm a student of what's under that dress. Let's get you out of that, out of that dress," he coos on the second verse, over a blanket of smooth R&B tickles and warming groove. On another album cut, Forget2ForgetU, he admits he "finally signed up on Tinder and swiped right on everything" and later, "I even deleted your dirty pics off of my phone / My friends got me drunk at the strip club, bought me a dance or two / While she was shakin' that big butt, all I could think of was you." But he sets the record straight that the latter was "done more in jest" and also, you know, he's a 30-year-old man. "[That one] was meant to be a funny song. 'In the Long Run' does say 'in someone else's bed,' so it's obviously insinuating that you just slept with somebody. It was more just to show that you aren't over that person, regardless of what you are trying to do to get past it."
On Get You Home, he adds "[that one] is really the only one that had straight-forward sexual lyrics. Sometimes, it's just the vibe you have from the song. People just start spitting out lyrics that are sometimes sexual or dirty. I never really thought about it. That's just how it came out. I didn't worry about what people were going to think about it. 'Forget 2 Forget U' gets a good laugh live."
Speaking of lyrics, he names If I Didn't Know You, Love is Blind and Hurricane his top three out of the whole bunch, while Nobody gets repeat listens "probably because my friend Jordan [Schmidt] did such a freaking awesome job producing it," he says. "It's hard sometimes as an artist to go back and really listen to yourself. I'm crazy with critiquing myself. That's one song I find myself vibing out to."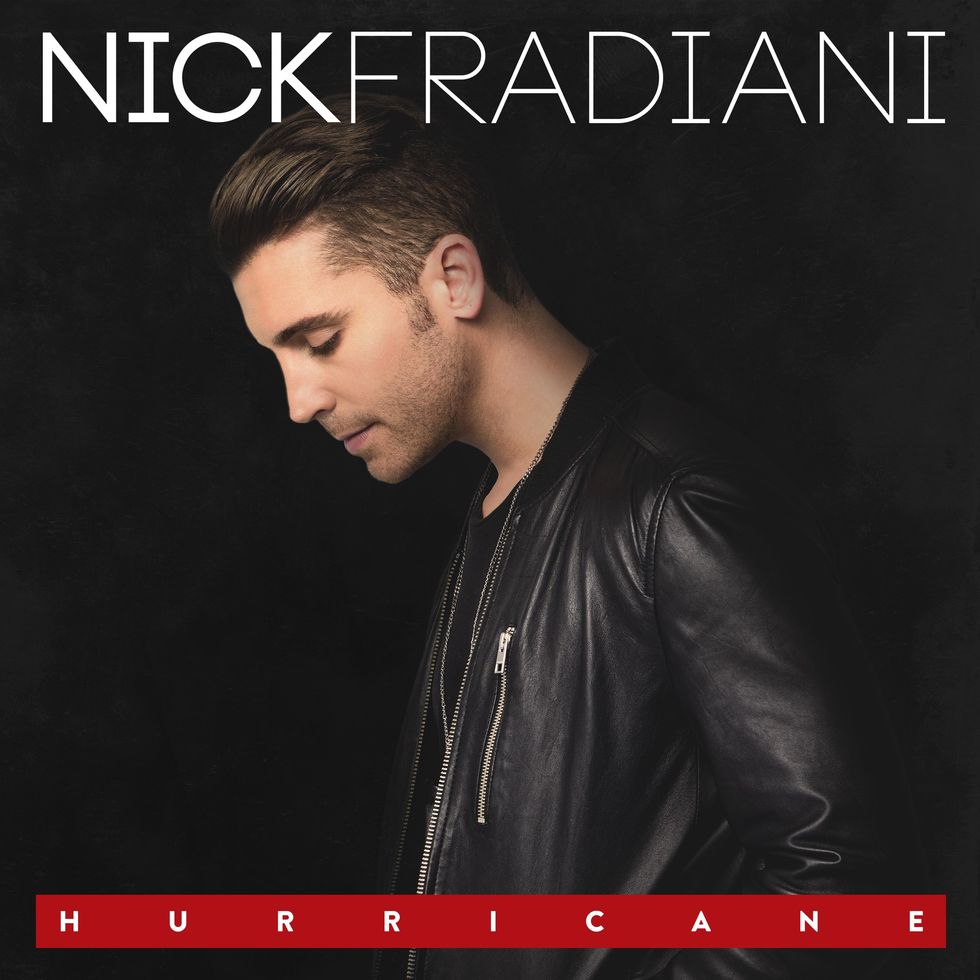 Throughout the entirety of Hurricane's evolution, more than 50 songs were written, some scraped, some bumped off as newer and fresher songs were born. So, it was understandably tough when it came down to whittling to just 11 or 12 songs. "There were about four or five that were really tough on me [to cut]. There are a lot of reasons why you can't have 20 songs on an album. There were a few that were not good and that I would never have put on it," he says, laughing. "There were definitely five, I'd say, I kept going back and forth on. I went with my gut."

Of course, never rule out the possibility of past co-writes resurfacing down the line. "You can always go back to a song. Maybe on the next album I'll be able to look back and take a different approach to one of the songs. A lot of the fans know some of them. We were playing some of them live that I thought for sure six months ago would be going on the album. Then, I kept writing and things got bumped off. I wouldn't be surprised if some of them come back to life later on."
During his time in Nashville -- he recently moved out of his digs there and is currently back in Connecticut "because I'm on the road a bunch for the next two months, I'm actually back here until I decide where I want to move," he says -- Fradiani made sure to take advantage of the tight-knit songwriting community. "I became so close with a lot of the songwriters. The A&R rep at my label, Allison Jones, obviously knows a ton of great writers. She set me up with some really cool writers -- one of which became probably my best friend out there, Jordan Schmidt, who wrote and produced on three of the songs with me. We probably wrote 12 songs or something. It's a tight group there and everybody's super cool and kind to each other. The country community is pretty awesome. I'm not a country artist, but a lot of those writers were really looking forward to trying their hand at some pop stuff."
From the very beginning, Big Machine Label Group head Scott Borchetta (who served as in-house Idol mentor for two seasons) was always in Fradiani's corner. "I was just on the phone with him like a week ago. He keeps trying to come up with ideas to make this work. That's really all I could ask for at this point. He likes the album. He didn't have to let me write the whole thing. He could have been like 'listen, we are going to go out and just give you these songs.' If we did, it probably would have been done six months ago. But he allowed me to do this. He's definitely one of the people who I know has put in a lot of money and effort and belief in me. A big part of wanting to succeed is for him, as well."
Fradiani's previous work as frontman to Beach Avenue, a decidedly more rock-influenced outfit, taught him, above all else, how to collaborate. "Nowadays, there aren't as many singer-songwriters out there that are just one person and that's it. Almost anything you hear on the radio is written by two or three or four (and sometimes more) people. I had the experience of writing with people," he says. "Usually, it was my guitar player and one of our other friends writing songs together. I put a lot of work into that already. So, when I was thrown into these writes with big-time songwriters, I was able to hold my own. The feel of the album is much different than the stuff I did with Beach Avenue. I think I kind of did it on purpose. I felt like I wanted to do something a little different for myself. I had done that before. I was listening to a lot of different stuff. I was feeling influenced by different things. Maybe at some point over the next couple years, I'll move back to that type of music. At this point in my life, this is kind of what I wanted to do."
The next Hurricane single is expected to be All of You, "which not many people have heard," he says. "I'm pretty sure that's going to go out to pop radio on August 8. But we are looking to do videos for both that one and 'Love is Blind' -- which is a song I think we'll eventually push pretty strong. I kind of want that one to grow organically a little bit and see what happens. It's a song that could be huge for a wedding. We have a cool idea for a video we'll be doing in the coming months. Both of those songs are going to be the ones we push."
Fradiani is expected to make several high-profile appearances heading into the weekend, including singing the National Anthem at a Dodgers game, in celebration of his new tunes.
Make sure you grab a copy of Nick Fradiani's brand new album Hurricane when it hits retail on Friday (August 5).
---
READ MORE ABOUT MUSIC...
Fickle Friends' 'Cry Baby' Is The Song Of The Summer
Hear The Chainsmokers & Halsey 'Get Closer' With New Single
Pentatonix Partners With Ricola, Talks New Jingle & Tour Life
---