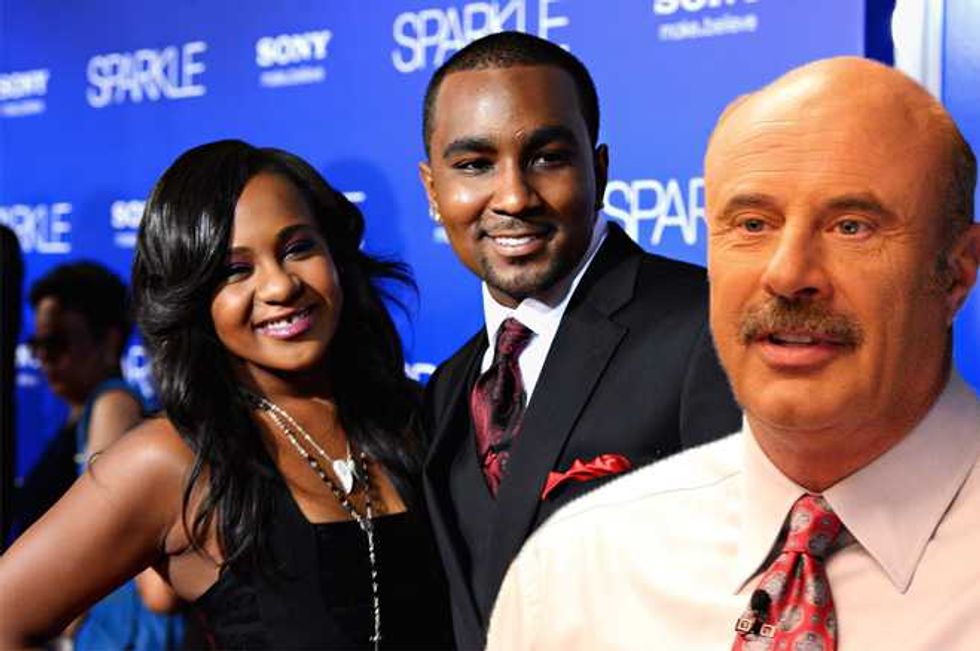 Nick Gordon has checked into rehab after threatening to kill himself during a taped sit down with Dr. Phil.
As Popdust previously reported, Nick agreed to talk to Dr Phil and give some background as to what happened to Bobbi Kristina Brown.
Reflecting his erratic and often angry Twitter activity, Nick was highly upset and emotional during the sit down and threatened to kill himself if Bobbi Kristina doesn't come out of her coma, reports TMZ.
Nick's mother also revealed her son was severely depressed and abusing drugs (no surprise there, sadly). As a result Nick was sent to a rehab facility to try and get help - it's unclear for how long or where.
Nick is still under criminal investigation for strange bruises found on Bobbi Kristina's body discovered after she was taken to hospital.