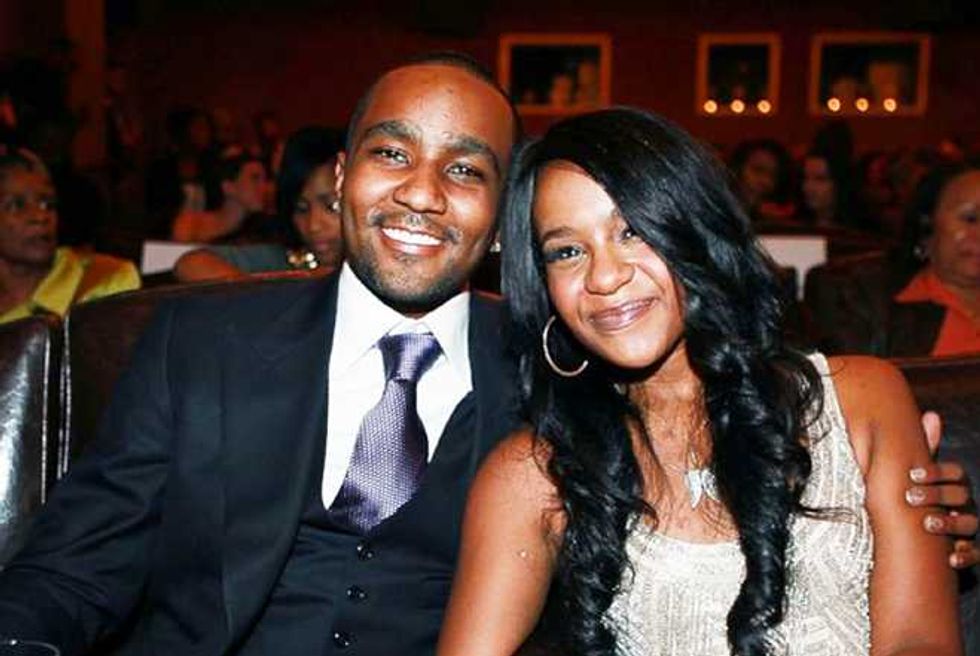 Nick Gordon is firing back against accusations that he caused the death of Bobbi Kristina Brown.
As Popdust previously reported, in June, Bobbi Kristina's conservator filed a $10 million wrongful death lawsuit against her former boyfriend.
On Tuesday, Gordon's attorney, Jose Baez, filed a response to the lawsuit, obtained by People magazine—denying that the 25-year-old caused Brown's death and asking for the lawsuit to be dismissed, as the claims are "slanderous and without merit."
The Good, The Bad And The Very Very Ugly Celebrity Mugshots
The lawsuit accuses Gordon of giving Brown a "toxic cocktail" on January 31 after fighting with her following a night out, and then placing her face down in a full bathtub, which ultimately led to her premature death at age 22—he's also accused of assaulting Bobbi Kristina and of stealing from her.
Gordon has confessed to arguing with Bobbi Kristina on that fateful night, and admits to changing his clothes afterwards, but denies drugging her and placing her in the bath—in fact, he insists, that when he found her in the tub, he tried desperately to revive her and even performed CPR.
In his response, Baez denied pretty much all of the allegations against his client, insisting there's no proof of the "several false criminal and frivolous claims" —including the accusation that Gordon "perpetrated the fraud that he had married Bobbi Kristina" in order to "control" her and her money.
He also shot down the claims of physical abuse, including allegations that Gordon kicked and punched Brown and even knocked out one of her teeth.
Adnan Syed Attorney Says New Phone Evidence Should Overturn Murder Conviction
After languishing for several months in a medically-induced coma, Brown passed away on July 26, 2015. She was buried beside her mother, Whitney Houston, in New Jersey.
Scott Weiland Found Dead On His Tour Bus