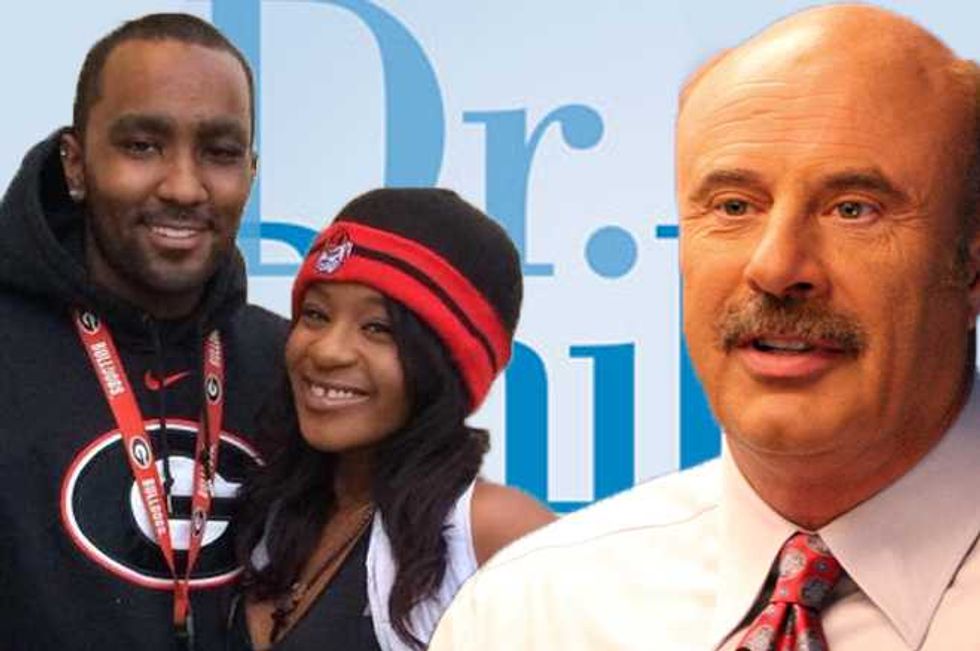 Nick Gordon is apparently planning to sit down with Dr. Phil and explain exactly how Bobbi Kristina Brown ended up facedown in a bathtub.
Nick is currently under criminal investigation for bruises found on Bobbi Kristina's body when she was first taken to hospital in January, and has been accused by Bobby Brown of withholding information.
According to TMZ, Nick and Dr. Phil will have the formal sit down in the next couple of days and Nick will spill the tea - all of it. Bizarre for him to be doing that when the police are sure to be taking notes, but, whatever.
Meanwhile, on a much, much sadder note - happy 22nd birthday, Bobbi Kristina. With family like this, who needs enemies?