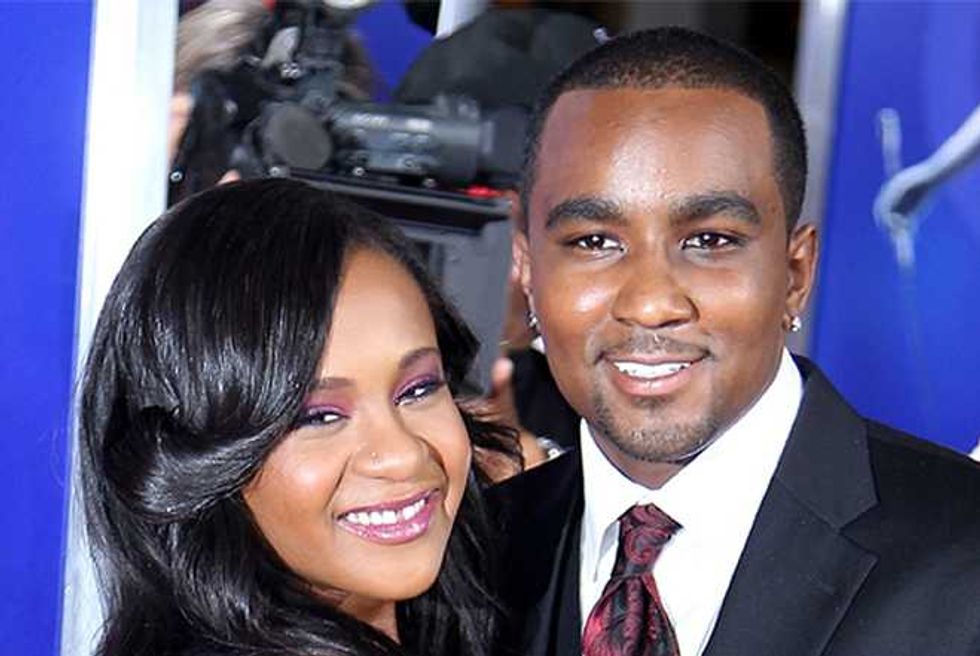 The bad blood between the Brown family and Nick Gordon continues to flow.
Bobbi Kristina Brown's boyfriend is desperate to visit her in hospital, and has made a public plea to her family, who is refusing to let him see her.
As Popdust previously reported, the 21-year-old was rushed to hospital back in January, after she was found unresponsive, face down in the bathtub.
She was placed in a medically induced coma, and despite dad Bobby Brown making the shock announcement last month that his daughter is "awake" —her prognosis remains grim—with Cissy Houston claiming her granddaughter is "not progressing at all."
Gordon—who has just completed a stint in rehab following a dramatic and highly charged Dr. Phil intervention—is currently the target of a criminal investigation after strange injuries were discovered on Bobbi Kristina's body.
Bobby Brown has accused Gordon of refusing to cooperate with authorities, claiming he will not explain the circumstances surrounding Bobbi Kristina's near drowning—and, as a result he's refusing to allow the 19-year-old anywhere near his daughter.
But, Gordon's attorney says his client is now desperate to see Bobbi Kristina, and with that in mind, he's making a public plea to the family, via People magazine.
Despite his strong desire to see Bobbi Kristina, Nick has respected the families' wishes for over three months and has refrained from visiting or from pursuing access to her through the courts.

He has asked through counsel many times privately and now asks both the Browns and the Houstons, please let him see her.
Meanwhile, as reports swirl that the Brown family is getting ready to take Bobbi Kristina home, so she can spend her last days peacefully, she currently remains in an Atlanta-area rehab facility.
Joseph Merrick "The Elephant Man" Died by accidental dislocation of his neck while sleeping,