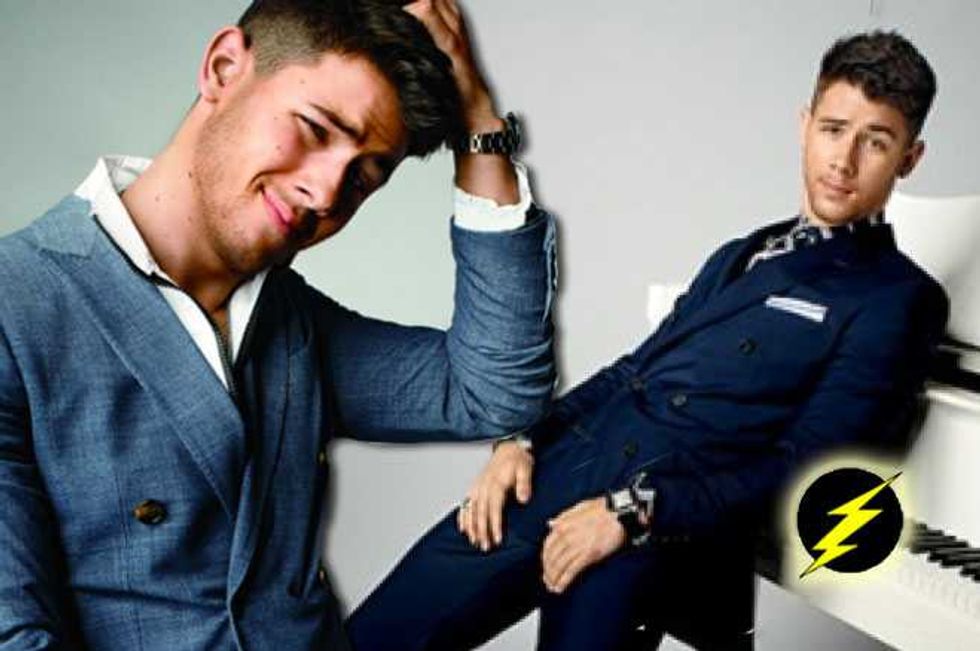 Nick Jonas has done so many photoshoots with his shirt off (and sometimes his pants, too!) that it might be easy to believe that the youngest JoBro has nothing to offer in the way of eye candy unless he's half-naked.
The 22-year-old proves otherwise in the latest issue of GQ magazine by managing to look incredibly hot and handsome while dressed from head-to-toe in a handful of dapper suits.
The shoot isn't ALL modest and covered, though: he wears one suit blazer without a shirt on underneath, and in another shot he does his now signature crotch grab move.
"You know what? If my abs drove them to the music and got them to access the other projects I'm doing, it's all good," Nick tells GQ. "It's all worth it."
Never change, Nick.
[Photo Credit: Peggy Sirota/GQ]