MUSIC
MUSIC VIDEO | The sultry pop crooner gathers his friends for a late-night rave.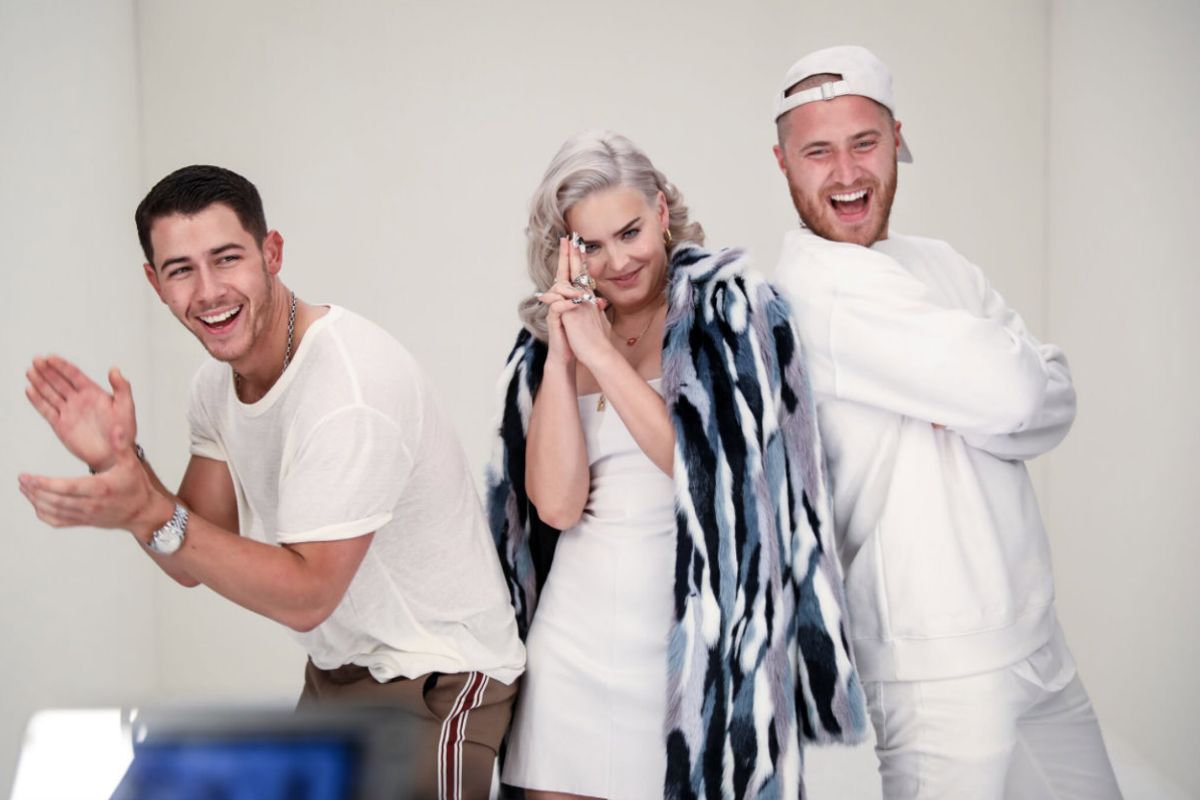 Get a peek into what a party with Nick looks like.
We suppose Nick Jonas could throw a killer rave. Just look at the visual for his latest vibe-y track "Remember I Told You," blustering with R&B heat (per usual) and a house-influenced arrangement. With Anne-Marie (dolled up like Marilyn Monroe) and Mike Posner (also, all in white) and a slew of high-fashion models by his side, Jones goes from zero to 180 in a matter of seconds. The clip opens on a stark white room, and as the music throbs, the intensity of the part escalates rapidly. From tossing furniture to scrawling on the walls and having a pillow fight, Jonas' crew has no chill. The clip, also featuring the youngest Jonas brother Frankie--seriously, there must be half a dozen Jonas "brothers" waiting for their break in the wings--was directed by Isaac Rentz, known for his work with 5 Seconds of Summer, Blink 182, Paramore, Cage the Elephant, Tegan & Sara, Skylar Grey and a bevy of others.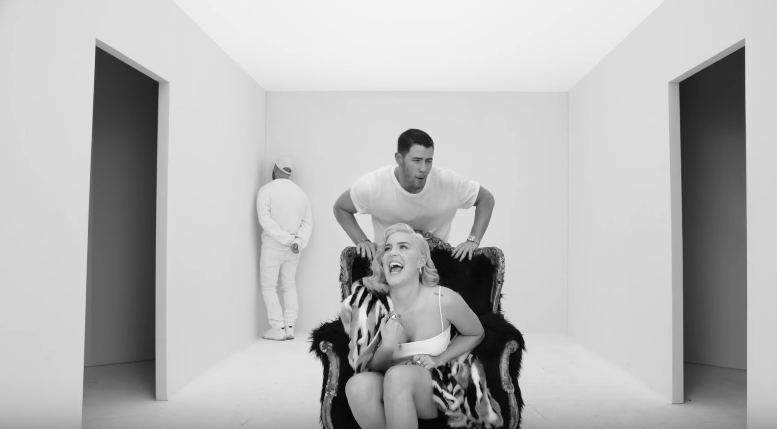 "I was in the UK and 'Rockabye' was — and still is — at the top of the charts," Jonas said of the time he first stumbled upon Anne-Marie. "I loved it every time and got in touch with her. She was down to jump on the song so we met for a Sunday brunch. I think that in a lot of ways this is a setup to a greater body of work that's still coming together, but also, for me, this is a single statement. If this [song] is carrying more of the underground British house beat that I love, then the next one might have guitars."

Jonas last released a studio set with 2016's Last Year was Complicated, and coming off such ubiquitous hits as "Chains" and "Jealous," he had his work cut out for him.
Watch the video below:
In a behind-the-scenes featurette, Jonas gushed about Anne-Marie, saying, "A couple of months later we got Anne-Marie on it. She's obviously amazing; I'm a big fan of her music. It's been kind of spread out over a couple months. Having the song come out, seeing the reaction from the different groups of our fans and new fans, it's been really special."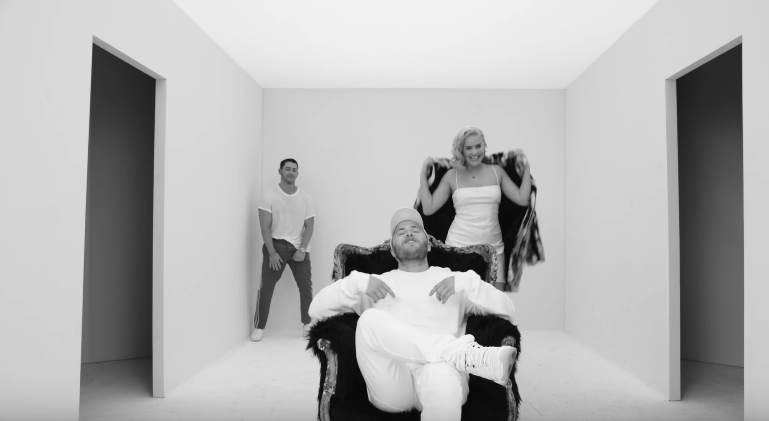 "There were a couple different ideas for the video," he continued. "[We had] to find something that makes sense for all of us. I think the thing that was important was that we were all able to be ourselves within it. It's a group, but it's in a space where we can really be free to be who we are and have that speak to the audience, and just have some fun."

Take a listen to the acoustic version of the song, too:
---
READ MORE ABOUT MUSIC...
XYLØ come "Alive" with new single, plot first headlining tour
LISTEN | Finn Matthews pulls back with "Wouldn't It Be Nice"
LISTEN | Poppy reflects on YouTube life with new song, "Let's Make a Video"
---