ALBUM | Looking back on the work of Chet Faker in light of his newest EP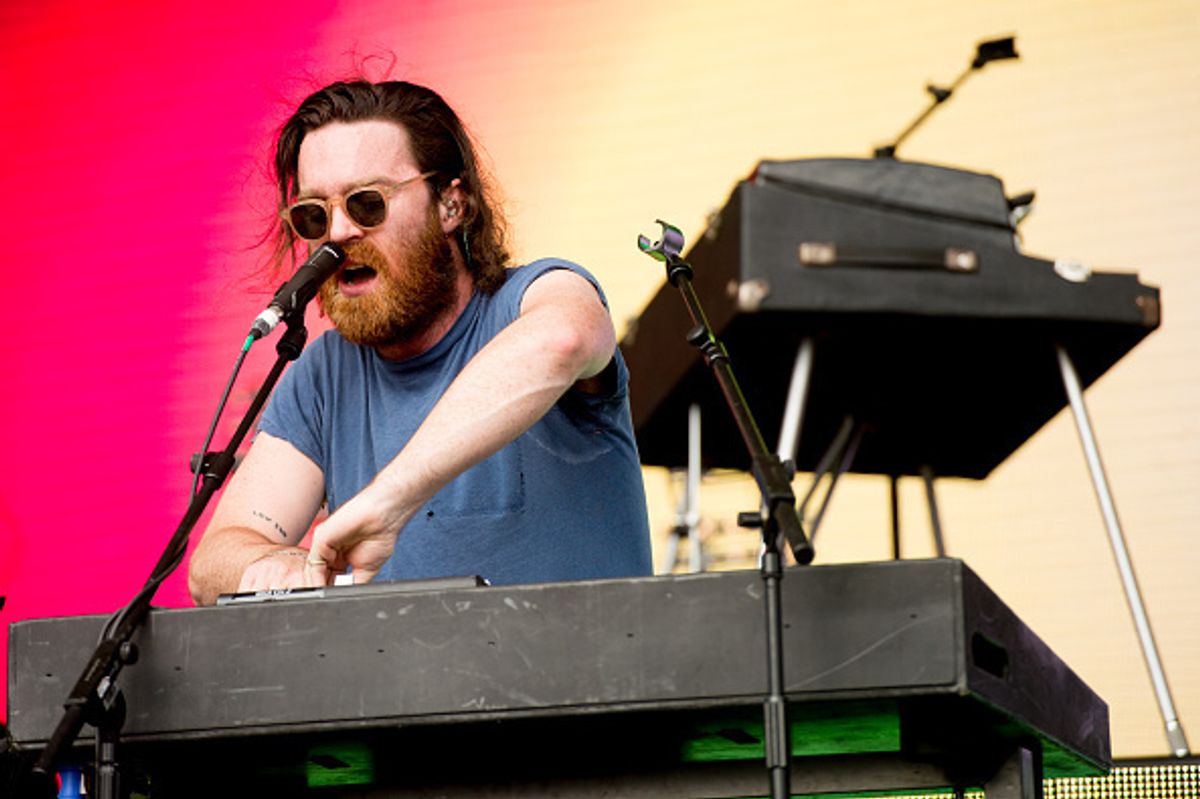 Nick Murphy is an interesting figure in the current music world. He doesn't seem to fall into one particular genre or scene. He seems popular but at the same time, obscure. Most people have likely heard him on a track at some point but he alone has never been a chart topper. His vocal features and commercial spots likely have given him more popularity than his solo work itself.
Up until late 2016, his career was defined by his musical persona Chet Faker. Late last year, he decided to kill off the character in favor of being known by his real name moving forward. In an interview with NME last November, he explained that for him the change in name denoted not just a nominal transition but marked a larger departure for him. He said, "I think it's a massive shift… It's exciting for me man, I haven't felt like I've been into a completely different world of music since I was 18, since I started. It's nice to be inspired again."
So when his latest project, an EP titled Missing Link dropped last month, I wondered what kind of sonic shift I'd be in for.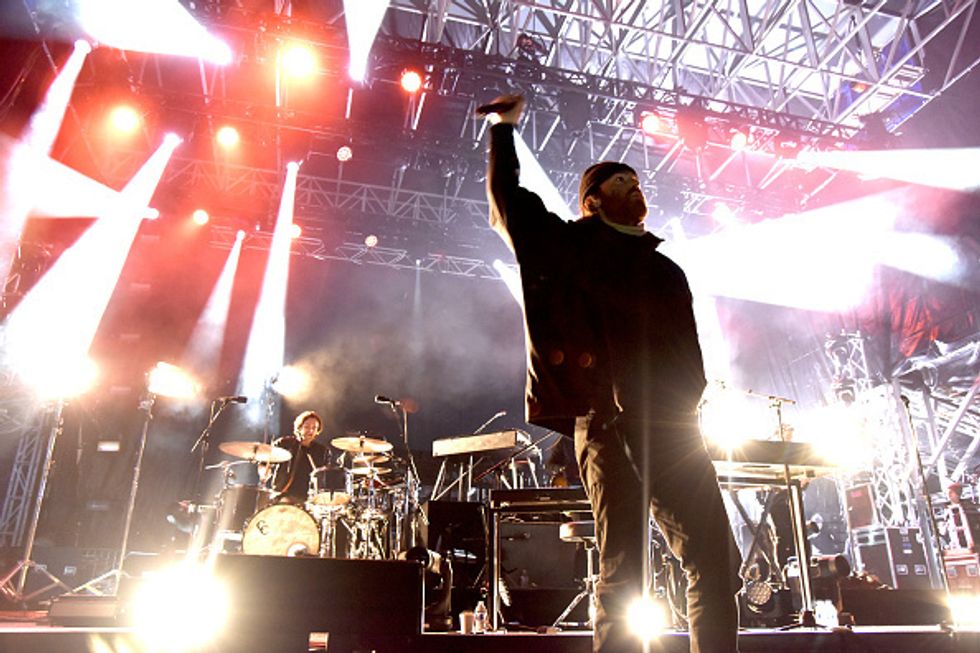 To see how his sound has progressed, let's take a look at where the Aussie artist started. His first big release was his EP, Thinking in Textures in 2012. It's a concise piece of music, a relatively restrained smooth and soulful meditation with sparse yet elegant production. It fits with a lot of the Faker sound, lots of dreamy piano and wandering vocal stacking. In the same year, Murphy, as Chet Faker, landed a feature on a track for his Future Classic label-mate Flume's debut studio album. The track "Left Alone", demonstrates an effortless collaboration between two artists with similar musical inclinations. Murphy's sound has always included a lot of electronic influences and his partnership with Flume always seems like a natural one.
It was in 2013, though, that Faker got his biggest break when a song from his first EP, a cover of Blackstreet's R&B/Hip-Hop classic "No Diggity", was featured on a Superbowl beer commercial for Beck's Sapphire. After that Faker gained somewhat of a cult following and it would serve as a launch to his career. Later in 2013, Faker and Flume collaborated again on a full EP titled Lockjaw. Very popular in Australia, the single "Drop the Game" became somewhat of an underground hit that still seems to get frequent listens today.
Next up for Chet was his first full studio album in 2014, Built on Glass. The album fits well into all of his earlier body of work. Lots of looped tracks, soulful groans, melancholy atmosphere, and plenty of slow burn heartbreak anthems with increasing electronic influence. The album was his first real charting success in the U.S., and provided three powerful singles. That on top of fairly solid reviews established Faker as an up and coming act with growing underground and mainstream attention.
Faker would release another EP a year later with English DJ Marcus Marr and then remained largely silent until the fall of 2016 when he announced he was leaving his Chet Faker identity behind. Along with the announcement and succeeding interviews explaining the choice, Murphy held a few performances under his own name and released a couple of stand alone songs to promote this name change. "Fear Less" and "Stop Me (Stop You)" definitely provided an abrupt, yet not disruptive, change in pace and style for the musician. While it was another big leap for him into his ever-growing electronic tendencies and jolting dynamics, the underlying resonance and soul of his sound still carried through. The songs provided a look into what was to come.
Early last month, Murphy dropped a little teaser trailer for the then upcoming EP Missing Link. The trailer in itself is a rousing work of art. A winding trip through excerpts from the most rambunctious, atmospheric, and strange moments of the EP combined with surreal scenes and neon moments that shuffle the styles of a plethora of modern aesthetics.
If the trailer was any indication, Missing Link is another new exploration of sound and structure for Murphy. It would seem that Murphy is far more comfortably working on EPs than full albums. Maybe that indicates that with each new sonic obsession or vision he's too eager to keep tinkering that he finds it hard to create a cohesive album, but still each new work is fresh and interesting.
Whether Murphy took a few pages from Flume's book after all their time working together or if he's always been inclined to an electronic sound, the experimental genre blends he's playing with here are evident. In that vein, he chooses to start off the EP collaborating with Canadian-Haitian DJ Kaytranada, who has worked with a diverse range of artists including Chance the Rapper, Anderson .Paak, and Alicia Keys, to name a few. It seems this track, "Your Time,", and the closer, "Weak Education", bear the most resemblance to his earlier work in his vocals and the songs' structures but nonetheless have clear departures in production.
The track "Bye,", both all the more igniting in its brevity, provides an excellent transition track. On top of that it starts off with a punchy guitar that could place it as some alternative rock track from another decade until a piercing drone comes in and knocks the track into some other gear. From there, the track "I'm Ready" seems to also be new ground for Murphy. The extended falsetto during the chorus is new for him, while its pace is fairly steady throughout.
The penultimate track of Missing Link might be the most fascinating. "Forget About Me" contains a lot of different elements and may be one of Murphy's most dynamic cuts. It begins with some chilling distorted angelic like choir vocals; a dark sepulchral high-pitched twist on a hymn is really the only way to describe it. Then comes a symphonic rise that amps its energy and muster into a driving beat and bass-line that carry the song. "Forget About Me" is a layered song full of riffs, dives, arpeggios, synths, and other flourishes that build its intensity.
A lot of his sound has clearly changed and the general energy that accompanied Chet Faker has largely shifted to a new tone. Still while it is obvious to see what Murphy meant about his new direction, it is also obvious that he meant what he said about Faker always being a part of the music. The same emotional resonance of his sound and the piercing sincerity of Murphy's voice and lyrics are ever present in Missing Link.