MUSIC
The new song can be heard on the singer's new video game app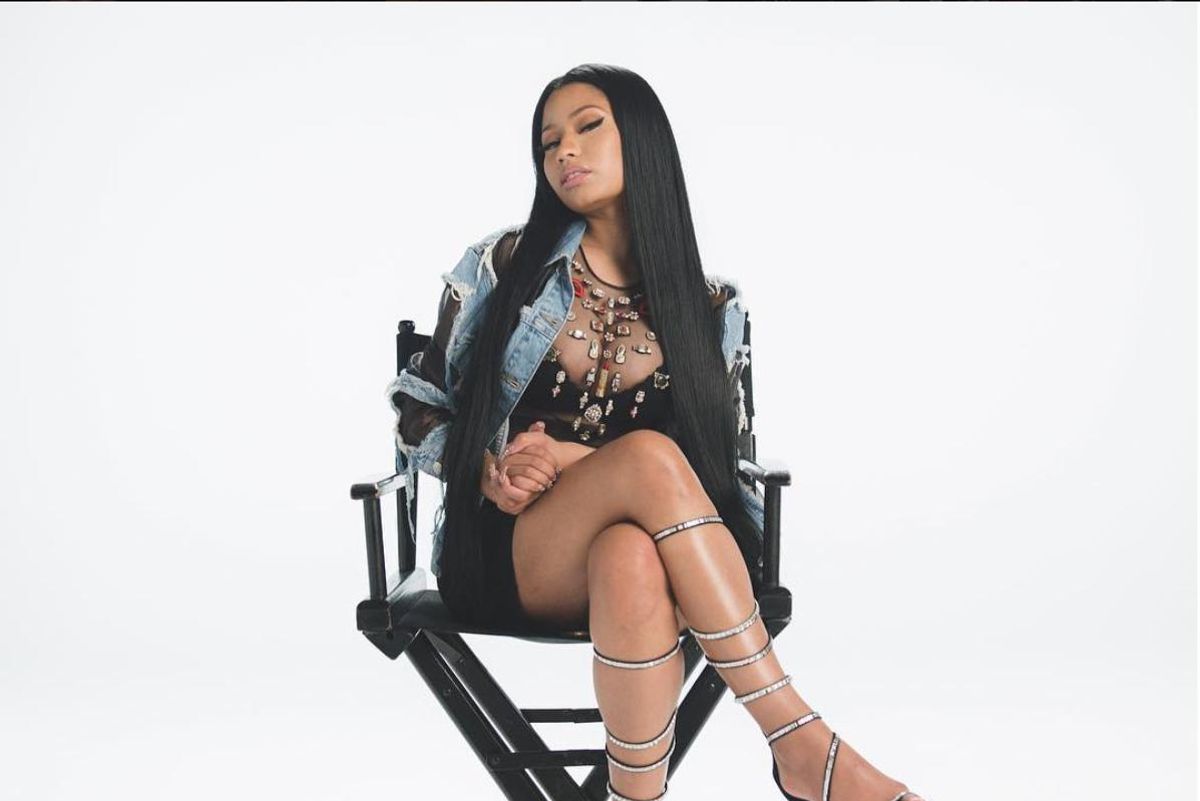 Nicki Minaj is truly revving up her engines. The "Anaconda" rapper has been trickling out new bars slowly but surely. Her first return to the scene was a sultry appearance on DJ Khaled's "Do You Mind". Then, she yanked the mic from Rae Smmeurd when she hopped on a remix of "Black Beatles" and renamed it "Black Barbies". Add to that the heavy radio spins her featured appearance on Arianna Grande's "Side to Side" is receiving and you'll see the stage is completely set for a killer fourth album from the Trinidadian rapper.
The unreleased songs appears on Nicki's new phone app "Nicki Minaj: The Empire". The song was originally recorded for Minaj's third album The Pinkprint, taking inspiration from a viral 2012 vine video. When a fan asked why the fire song was not on the album, Nicki responded with "The vine era was passing". Did clairvoyant Nicki see Vine's shutdown way before we did? Well, thankfully, the song can be heard on the app. The new iPhone and Android video game is from the same company behind Kim Kardashian: Hollywood, Britney Spears: American Dream, and Katy Perry Pop!.
Hard-core Minaj fans appear to be loving the game.
@NICKIMINAJ add me #NickiMinajTheEmpire pic.twitter.com/4PixHEte0C
— MICHAEL MARAJ (@Michael_Maraj) December 6, 2016

Fans will have the ability to record their own second-verse to MInaj's newest release and share the verses with the world. Minaj has stated that she will bless free concert tickets upon her favorites.
U do realize I'll be giving out tour tkts to high scorers right? #NickiMinajTheEmpire https://t.co/iTUmf5ILeC
— NICKI MINAJ (@NICKIMINAJ) December 6, 2016
So get recording now!