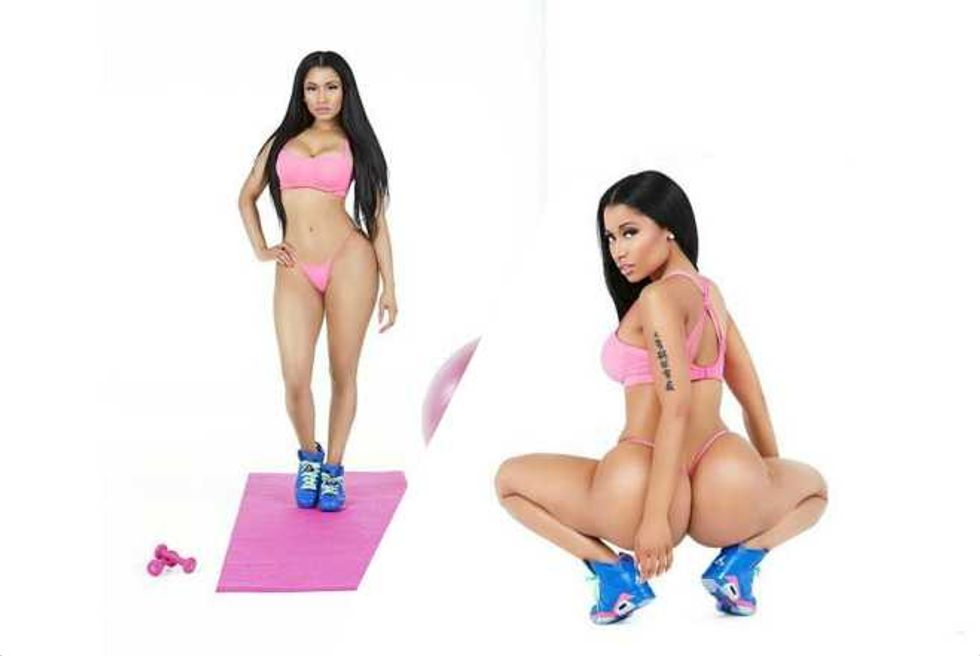 After Nicki Minaj set the internet on fire with the cover art for her new single "Anaconda" (you know, the one with the photo of the rapper's surgically-enhanced rear housing a poor piece of tooth floss between the cheeks), the song's release has now been delayed by about a week for unknown reasons.
In a Facebook post, Her Minajesty wrote, "My darlingz, I've pushed the release of Anaconda to next week, Monday 8/4. I promise you will understand why before the week is out. Loveeeeeeee uuuuuu."
To make up for the delay, Nicki posted a bikini-clad photo from the "Anaconda" video shoot that looks more like a screencap from a Digital Playground porno than a music video.
Nice!