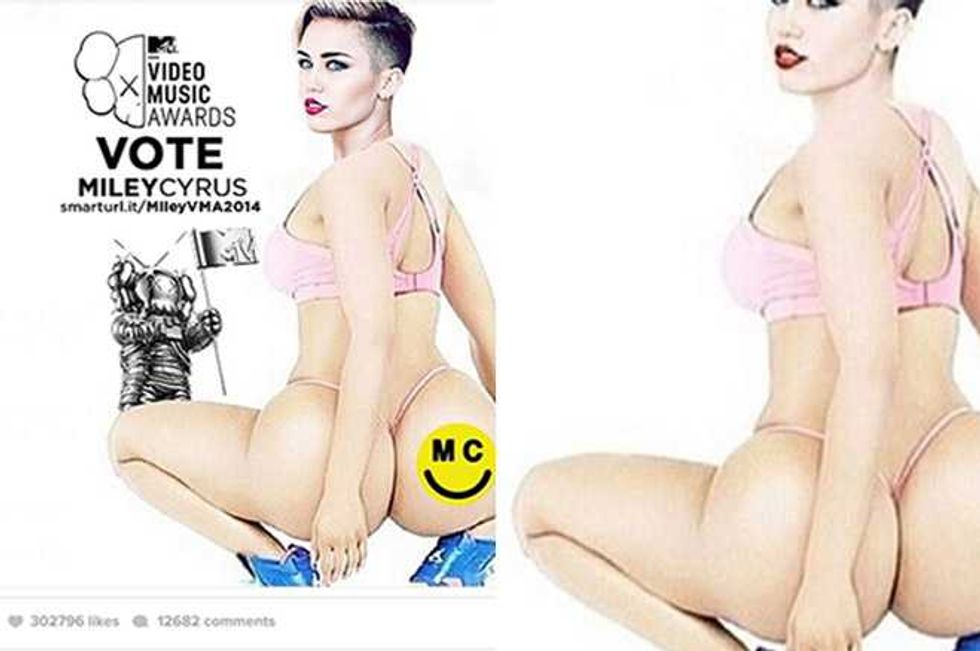 And by tribute, of course, we mean butt.
Miley Cyrus has been entertaining herself by photoshopping her own head onto Nicki Minaj's striking Anaconda image, featuring her gigantic butt.
Bit Nicki was not amused. She tweeted one of Miley's doctored Instagram pictures and remarked,
Give me one good reason why Miley made this her twitter avi. #AnacondaOniTunes"
Notice how Nicki managed to plug her record even in her disdain.
Cyrus is always game for controversy, that's why we love her. So, she uploaded yet another Anaconda spoof, adding info on how to vote for her at the VMAs.
Will Nicki be amused? Is it just a tease foretelling a joint performance? Is this going to become a barbaric twerking war? Can Iggy get in on this?
So many questions, so many butts.