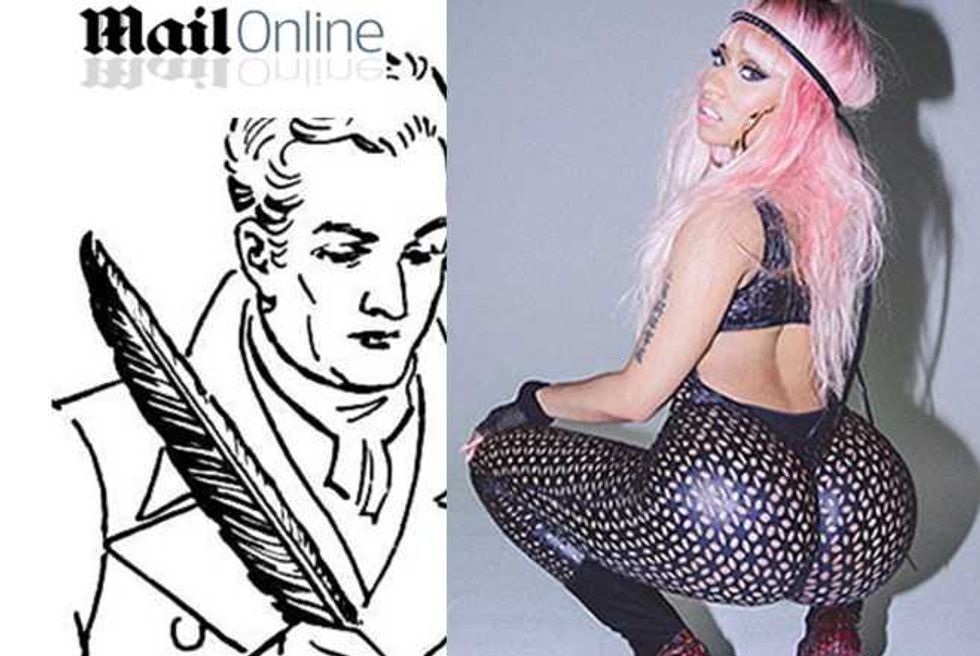 A sexy selfie that Nicki Minaj published on Instagram has the poets at the Daily Mail Online drooling onto their keyboards.
Read and rejoice:
The 32-year-old rapper didn't hold back as she took to Instagram to show off her curvaceous figure in a very revealing ensemble. In the image, Nicki displayed her robust rear while wearing a see-though, eyelet black leather-like onesie.
'Robust rear!'  I am in heaven.  Let us continue.
She subtly covered up by wearing a black bra and matching thong beneath the open-back number. The Truffle Butter singer added an '80s touch by sporting black fingerless mesh gloves and black mid-calf socks which she tucked into a pair of sky-high red Miu Miu booties. Her light pink locks flowed down in messy waves while accessorised with a black head piece. Nicki was captured gazing at the camera with her smoky eyes and plump pink pout, as large gold hoop earrings framed her face.
Actually,  'plump pink pout' makes me kind of nauseous. But alliteration is always nice.
Nicki Minaj's 'Only' Lyrics Analysis Uncovers Surprising, Deep, Hidden Meaning
Another photo prompted a shorter, but still delightful response: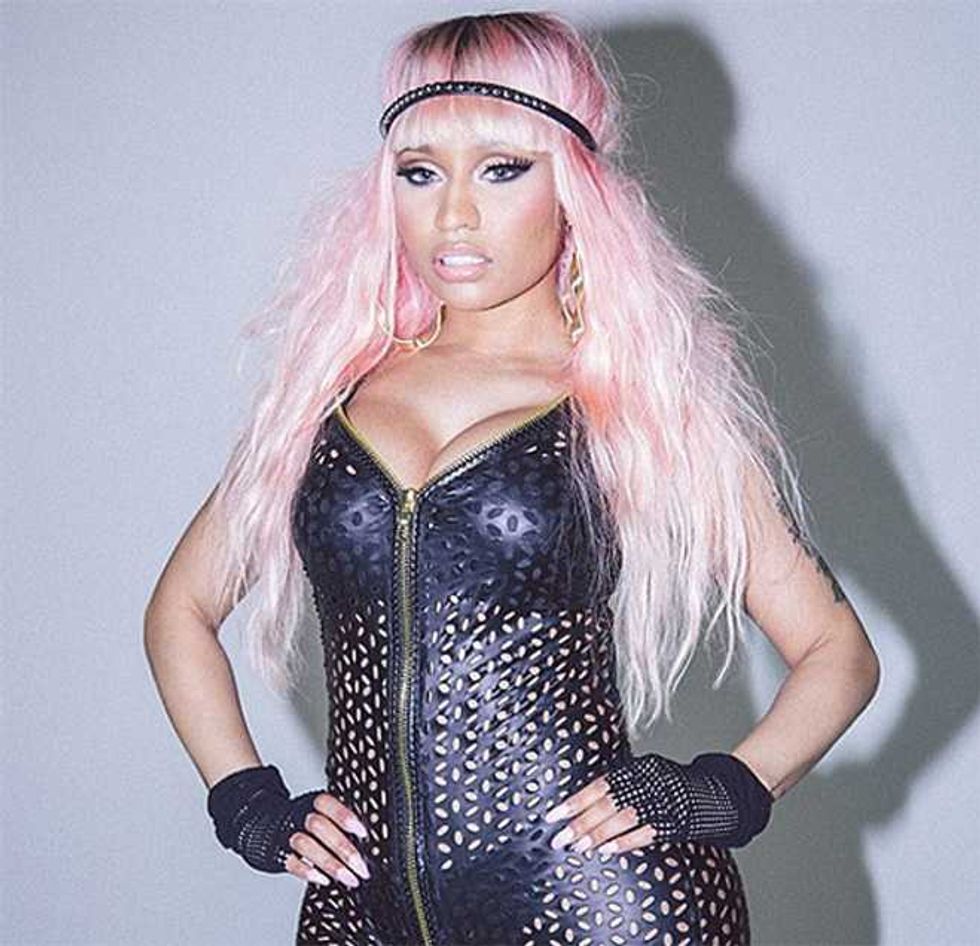 A fierce frontal image showed off the star's ample assets, as the promiscuous piece plunged in the front, with a metallic zipper running down the middle.
Right??
To be fair, words are tricky. Find our if you're smarter than the Daily Mail Online.