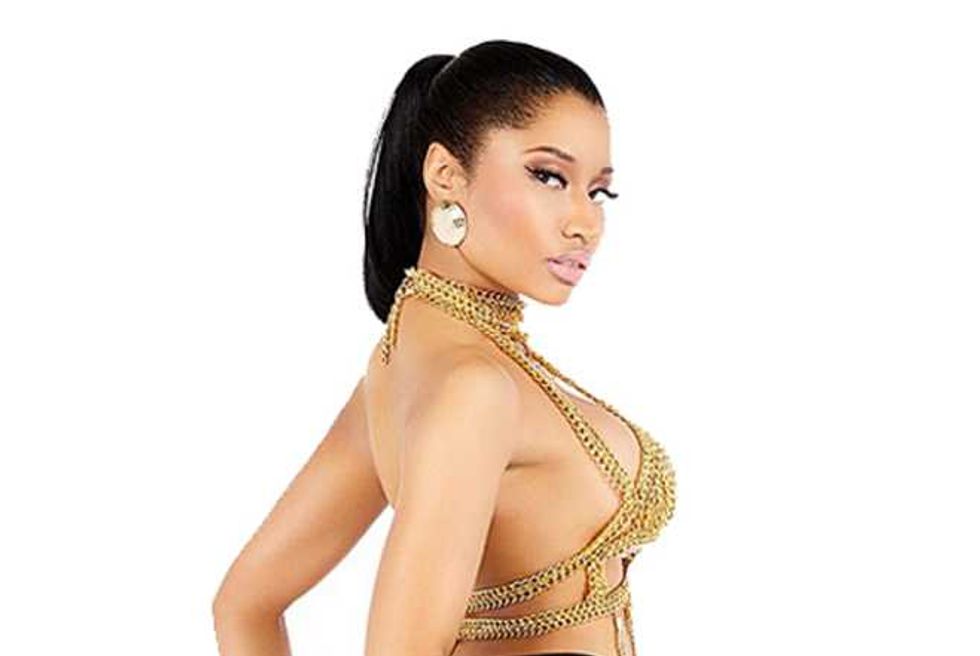 Nicki Minaj is NOT pregnant with Meek Mill's baby....yet
As Popdust previously reported, Minaj set the world wide web ablaze on Saturday August 8 during a Pittsburgh concert when she referred to Mill as her "baby father."
Piers Morgan's Nicki Minaj Rant Is The Perfect Bitter Angry Little Troll Piece
The 32 year-old Starships singer welcomed him on stage, saying: "Make some noise for my baby father!" Mill raised his arms and smiled broadly.
The following day, she pulled some more confusing shenanigans on stage in Chicago when she said "Chicago, I love you and I'll never forget you. You guys made me so happy, and I can't thank you enough. Don't tell anybody what I did to Meek onstage, okay," and threw a wink to the screaming crowd.
Nicki Minaj Is Driving The Daily Mail Bonkers
The Bang Bang beauty and her boyfriend just love to get the rumor mill churning. Last month, Meek told Shade 45's DJ Superstar Jay that he plans to have kids "sooner or later".
"Nicki ain't pregnant. But yeah, I wish," he teased.
Nicki Minaj Sings At Bar Mitzvah—Because $200,000, Duh!
Minaj later set the record straight on Twitter though, "No matter wut he, or anyone else says, Onika Tanya Maraj won't b pushing anyone1 out her vajayjay, until she's married. Now check that," she wrote.
Minaj and the 28-year-old hip hop star have been dating since December of 2014—she showed off a huge engagement ring on Instagram back in April,
Nicki Minaj Hints At Losing Baby At 15, Secret Engagement
Friends say Nicki throws the expression "baby father" around casually and it doesn't carry the same weight as the phrase "father of my child."
She's even referred to Lil Wayne as her baby daddy, even though the two have never been romantically linked.
Minaj and Meeks are hoping one day to get married and have kids, in that order....so gloriously old fashioned.