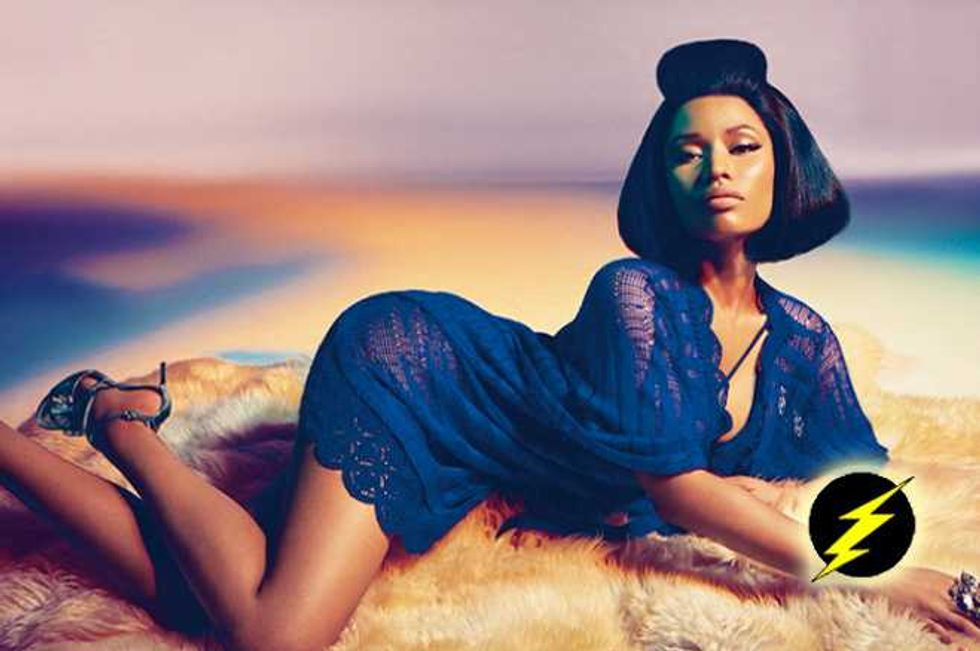 Roberto Cavalli is known for his exotic, occasionally gaudy designs, so who better to front the Italian fashion label than the Harajuku Barbie herself, Nicki Minaj?
Her Minajesty is the official face of Cavalli's Spring/Summer 2015 campaign, which was shot by Italian photographer Francesco Carrozzini.
Cavalli said in a statement, "I chose Nicki Minaj because she embodies the exuberant and modern femininity of the Cavalli woman. In recent years we have become accustomed to women castigated in clothes that hide their body shapes. With this campaign, I wanted to send a strong countertrend message. I wanted a sensual woman who is aware of her body – who is not afraid to show her curves. Instead, she makes them her strength."
Nicki is just one of many celebrities who have been booked to front major fashion brands over the past few weeks, which includes Julia Roberts for Givenchy, Madonna for Versace, and Calvin Harris for Armani.
Check out Nicki's sophisticated Cavalli campaign below.
[Via Forbes]