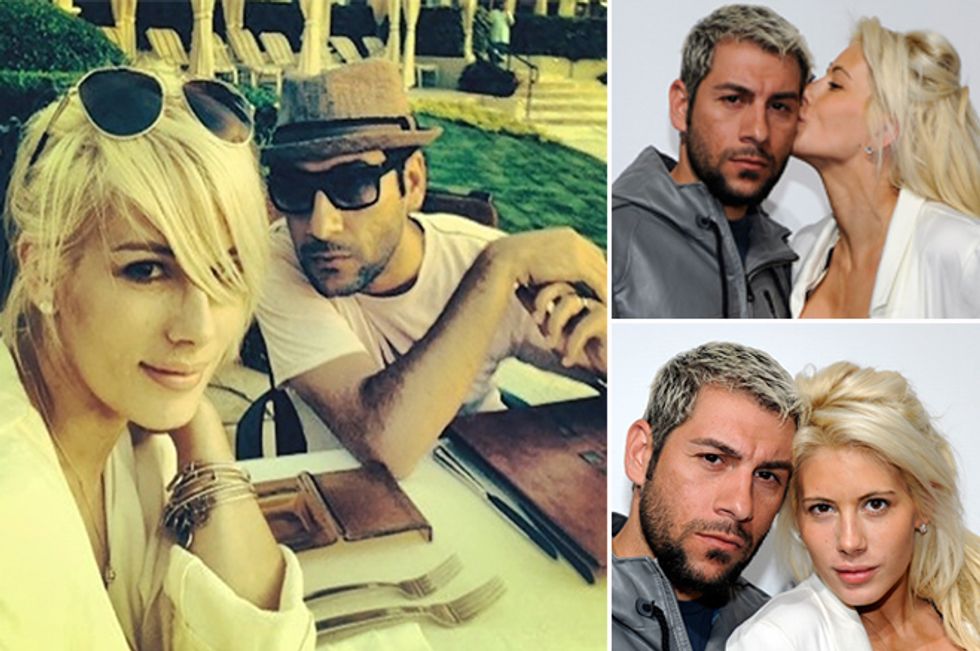 Nik Richie has received the best birthday gift imaginable!
The controversial TheDirty.com founder turned 35 today and he has one humungous reason to really celebrate after sharing the great news that his wife Shayne Lamas is finally out of her coma, awake and on the mend.
As Popdust previously reported, Richie's world was rocked to the core at the weekend after Shayne was rushed to the ER and subsequently placed in a medically induced coma after suffering pregnancy complications.
Adding even further to the heartbreak, Shayne, who was 16 weeks pregnant with the couple's second child at the time, miscarried the baby.
They say tragedy can really bring out the best in a person and that certainly seems to be the case when it comes to Nik, who has shown himself in a whole different light this week.
There's been zero trace of the loud mouthed, cocky party boy who we so, so love to hate. Instead, Richie has been the consummate family man—loving father to his and Shayne's daughter, Press and concerned, attentive husband, putting his significant other before all else.
Nik announced Monday that he would be taking a break in order to focus on his wife and child—and has spent every waking moment by Shayne's bedside alongside her father, Lorenzo Lamas.
"I'm going to take some personal days off from the blogging world. Unfortunate things happen to good people," Nik posted on his new entertainment gossip focused website, TabRag.
"I'm not the best person in the world, but I love my wife and my family. Shayne is my good person. She is my support and my smile. I found you and I never want to let you go. We will overcome. Us 3."
The tragedy has clearly taken an emotional toll on Richie, but…. thankfully… things are finally looking brighter.
He shared the good news in a series of tweets:
We hear ya Nik…. we hear ya….
Sending good vibes and well wishes your way birthday boy.