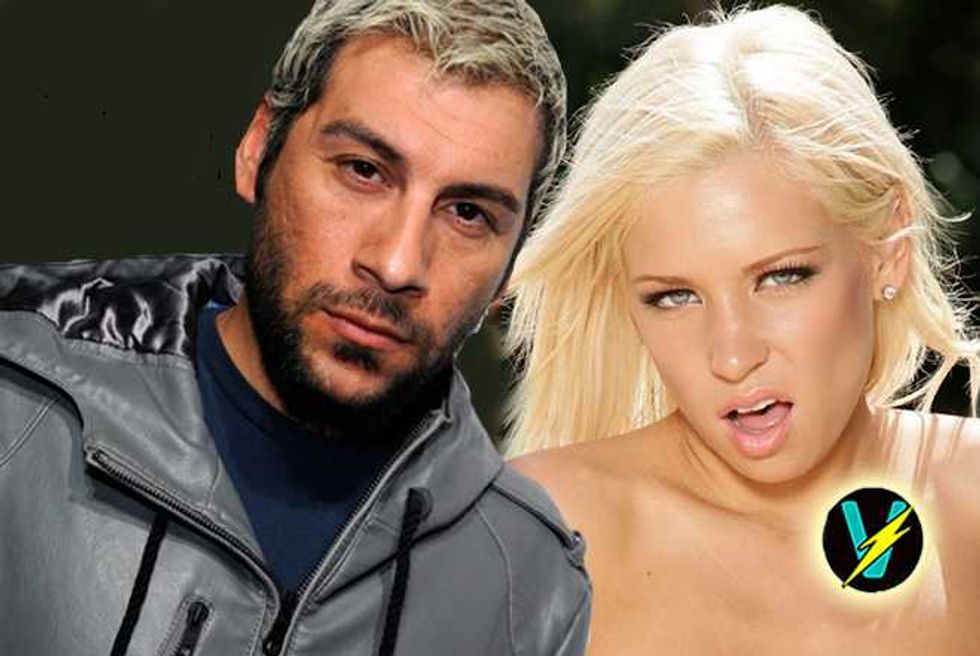 nik richie kacey jordon degraded
If anyone knows a thing or two about degrading women, it's Nik fucking Richie.
The Dirty.com founder draws from his years of experience to school porn star, Kacey Jordan, on being degraded by men, during a recent NRP interview—you can watch the video right here on Popdust.
Battle Of The Douches! Nik Richie Sued By Dan Bilzerian Over STD Story
Jordan is currently cashing in on her brief tryst with Charlie Sheen, following his recent revelation that he's HIV positive—and she discusses their beautiful love affair with Richie.
And what a beautiful love affair indeed—gives even Wuthering Heights a run for its money.
Famed Adonis Nik Richie Calls Kate Upton 'Whale Wars'—She's Too Fat For Me!
"So basically, I dozed off, this was right before the sex," the 27-year-old tells Richie. "[Charlie] woke me up by blowing cocaine smoke in to my face. It was actually kinda funny…."
"No….It's degrading actually," Richie interjects.
"Ha, yeah," the star of Every Last Drop #3 concedes, before continuing on. "I take a big breath, I look around, and I think, what happened?"
Jordan goes on to talk about how Sheen was so coked off his tits that he had to smoke some weed in order to get a hard on to fuck her.
Aw! Bless!
Justin Bieber Faces Off Against Nik Richie Over Floyd Mayweather's Penis—Yep, Really
Quite frankly we were nauseated from just the 1.52 minute clip—but, if you've got the stomach for more, then head over to TheDirty for further aural torture.
Talking of aural torture—is it just us, or is Nik Richie attempting to morph into some kind of Howard Stern? Like, an unfunnier, less attractive, shorter, douchier, poor man's version of Howard Stern?
Hmmmm…. perhaps now Stern is nearing retirement age, Richie is angling to take over the reigns, although personally we'd rather watch paint dry than be subjected to even a minute more of Nik fucking Richie.
Barf.
How about you? Vote in our poll!
For more entertainment, world, music and pop culture updates and news, follow Max Page on Twitter