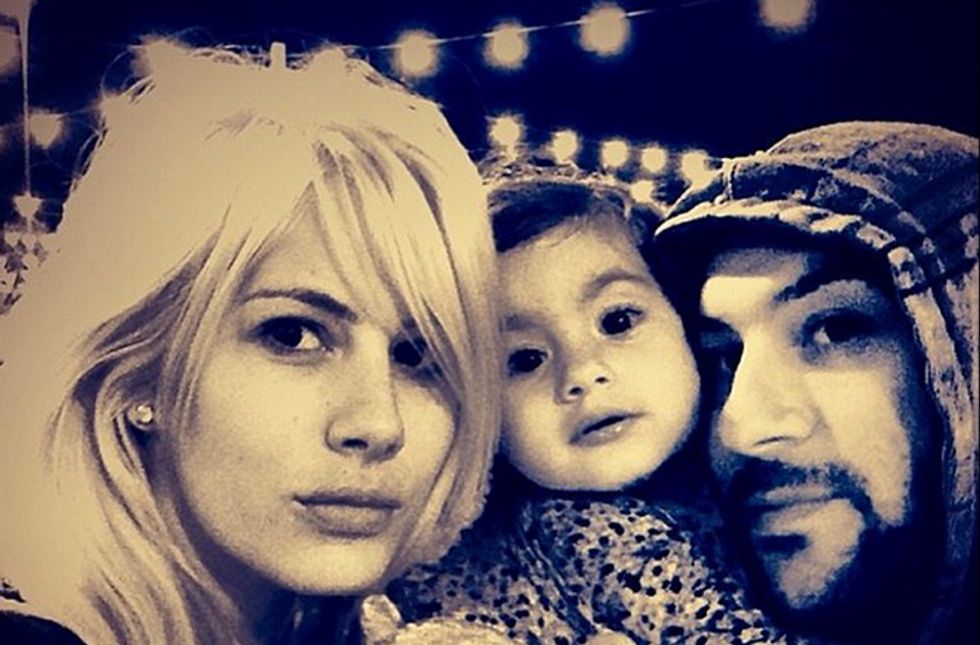 We may rag on Nik Richie but this is such terribly, terribly sad news.
Richie's wife Shayne Lamas is in a coma after suffering pregnancy complications.
Adding even further to the tragedy, Shayne, who was 16 weeks pregnant with the couple's second child, has lost the baby.
TMZ reports the 28-year-old collapsed Sunday night at her Orange County home and was rushed to hospital.
Apparently, Shayne was bleeding internally and sadly lost the baby during surgery.
Thankfully, TMZ reports doctors are confident Shayne will make a full recovery.
Shayne's father, Lorenzo Lamas and Richie are by her side—Nik tweeted late Sunday night, "I love you @ShayneDahlLamas"
Following up with a post on his website Monday, "I'm going to take some personal days off from the blogging world. Unfortunate things happen to good people.
"I'm not the best person in the world, but I love my wife and my family.
"Shayne is my good person. She is my support and my smile. I found you and I never want to let you go. We will overcome. Us 3."
Nik and Shayne have been married for nearly four years—they are parents to daughter Press.