Top Stories
Nintendo's "Switch" is a hybrid mobile/console project that aims at forging the ideal gaming experience.
We've seen developers and hardware companies fail again and again to live up to the hype (RIP Playstation Remote Play and NVIDIA's shield). Nintendo finally does the legwork and offers you the ability to play your favorite triple-A titles anywhere, and not in some reduced mobile capacity. Nintendo cuts out the middle-man and offers us the Switch.
As its name suggest, Nintendo's new console functions both as a proprietary mobile gaming device and as a state-of-the-art home console. The console itself comes with a screen and attachment slots for the controller, while also providing the traditional HDMI link.
Nintendo not only solves the problem of mobile versus console gaming, but also appears to tackle the other major issues that have made Nintendo consoles second-class citizens in the "serious" gaming community in recent years: competitive graphics and triple-A developer support.
The Games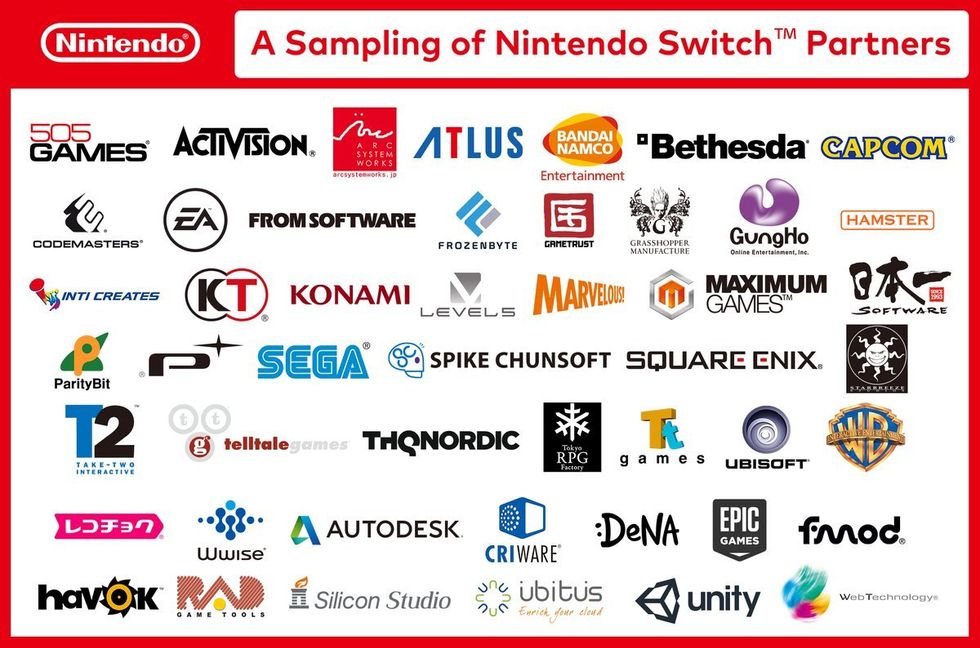 In the official gameplay demo, Nintendo shows the console running games like Skyrim and NBA 2K17. And the list of dev partners above seems sufficiently large to rebuff claims about lacking triple-A titles. All that, plus the high quality exclusives like Smash Bros and any Pokemon games, seems like a pretty convincing argument.
The Controller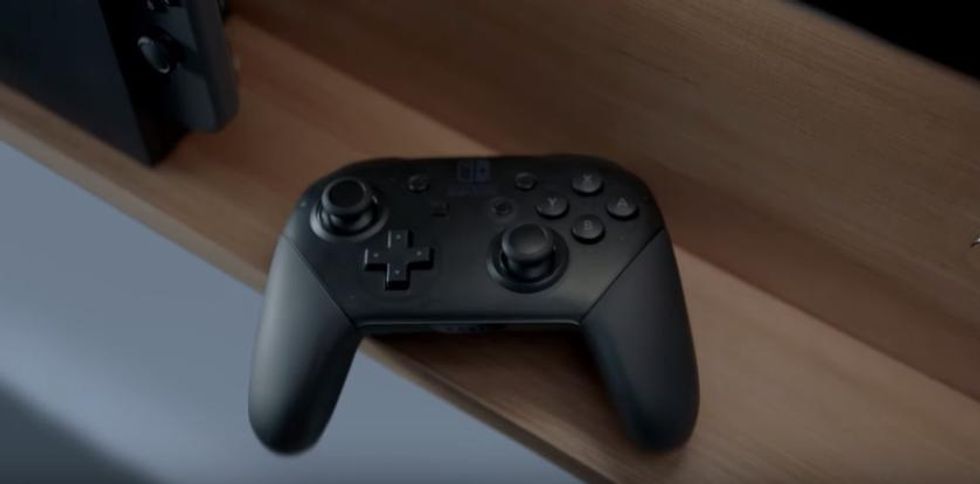 The Switch's pro controller, pictured above, looks like a solid mash-up Sony's Dualshock PS4 Controller and XBOX One's controller. The grips appear to be properly grippy with a nice matte finish. The d-pad is par for the course. Two industry standard joysticks. And, notably, Nintendo's ABXY buttons arranged in a more familiar (and standard) diamond.

Where could it all go wrong?
All of these features seem to address the concerns and complaints gamers have had about Nintendo hardware and the state of gaming in general. However, there is still room for error. For one, what happens if your primary home console gets damaged on the move? Nintendo better have a robust and generous warranty process. If they don't offer an immediate solution to the extra-risk of having your console with you on the go, they're either gonna be facing an angry hardcore audience or fail to capture this audience in the first place. Furthermore, could something that mobile really compete graphics-wise with systems like the XBOX One and PS4? The stats appear to be comparable but it's hard to see how that actually pans in gameplay experiences until there's more available demo footage.
Overall, there's reason to be very hopeful here. This might save gaming. This might kill the dreaded "mobile version." Or this might just be another flop on the books for a company that has struggled with the hardcore gaming audience in recent years.
Here at Popdust, we can't wait to see how the Nintendo Switch will change the conversation.