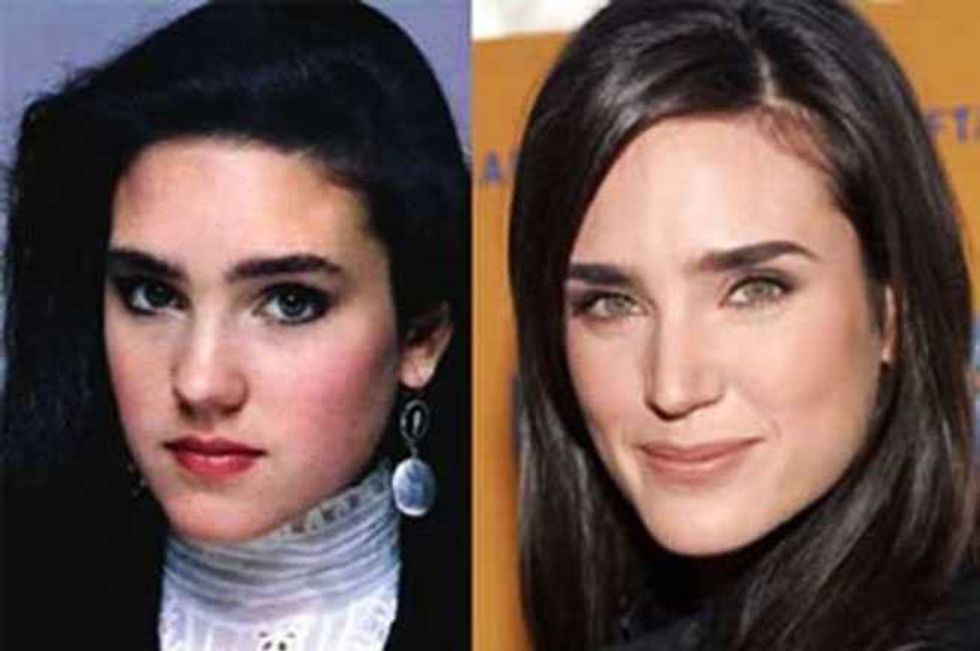 Jennifer Connelly, 44, has announced that she will never have plastic surgery, despite all the plastic surgery she's had over the years.
Perhaps she means, I will not have plastic surgery, going forward...but that isn't what she said.
Speaking to More magazine, Connelly says:
We equate beauty for women with youth, and that's sad. It's a shame it's so hard for so many of us to appreciate the beauty of an older woman and to accept it in ourselves. I don't want to erase my history on my face.
The thought is nice, isn't it? Why should we have to erase the history on our faces?
But even though Connelly rules out plastic surgery for herself, ahem, she magnanimously refuses to judge those women who cave in and have it.
I don't judge; every woman has to make her own choice. But for me it's more beautiful to see the person.
Why do celebrities insist on lying about plastic surgery?
Can't they just refuse to discuss it?
Taking a public stand against plastic surgery when you are practically a poster child for plastic surgery seems so silly! But it's Jennifer's story and she's sticking to it, god bless her.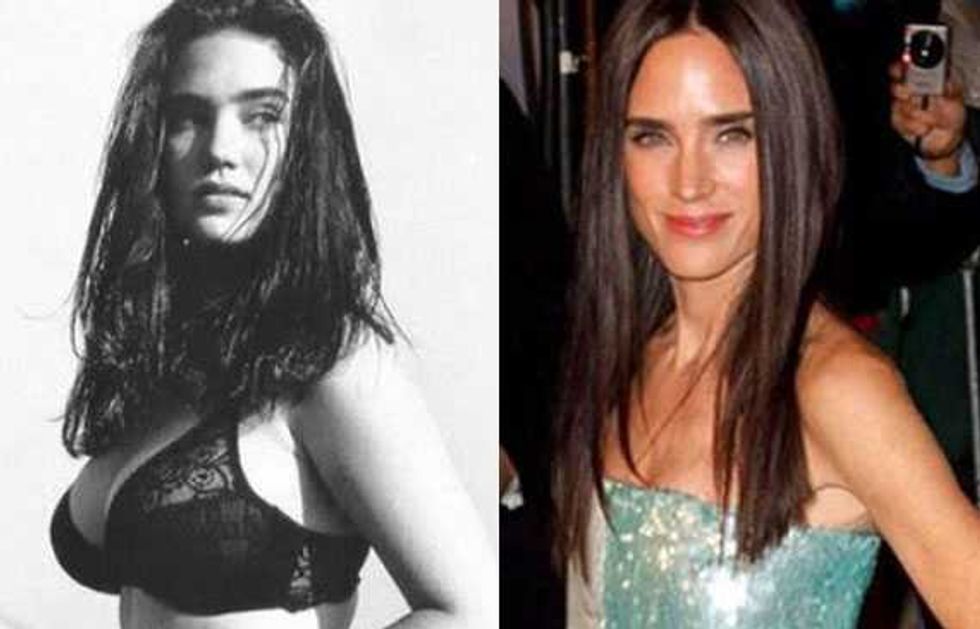 Whatever. Jennifer Connelly is a babe, even after the breast reduction and nose-job and hairline raising. Just don't expect her to be brutally honest.