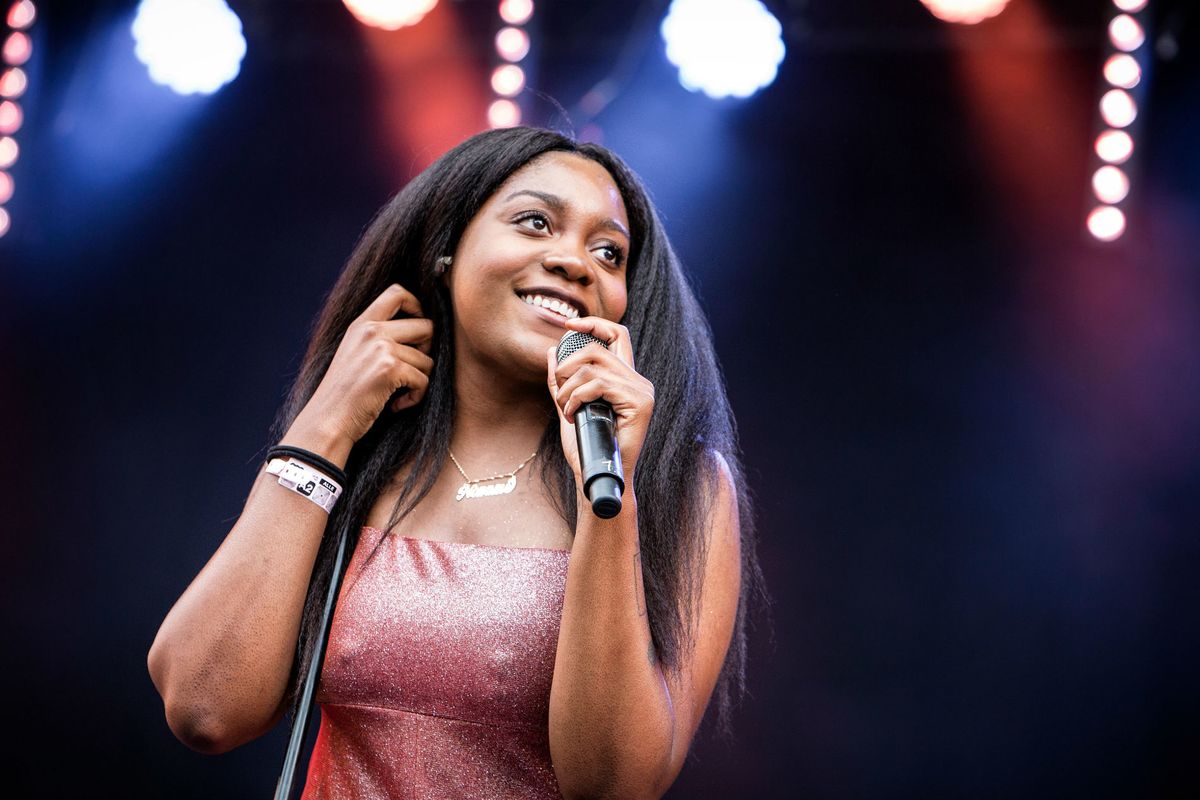 Just a couple of days after J. Cole dropped a petty track supposedly aimed at her, Noname has issued her response.
In her first new solo song of the year, "Song 33," the fan favorite Chicago rapper teamed up with prolific producer Madlib for a jazzy track that touches on the deaths of numerous Black people, especially Black trans women. She references Oluwatoyin Salau, a young Black woman in Florida who was found dead after tweeting about her sexual assault. "Why Toyin body don't embody all the life she wanted?" Noname raps in her trademark smooth flow. "A baby, just nineteen / I know I dream all black / I seen her everything, immortalizin' tweets all caps / They say they found her dead / One girl missin', another one go missin'."
---
Later in the song, Noname mentions George Floyd, the Black man murdered by police in Minneapolis last month and whose death spawned a wave of Black Lives Matter protests around the world. "I guess the ego hurt now / It's time to go to work, wow, look at him go / He really 'bout to write about me when the world is in smokes? / When it's people in trees? / When George was beggin' for his mother, saying he couldn't breathe / You thought to write about me?"
Song 32
J. Cole's new song, "Smoke on tha Bluff," was written about an unnamed woman whose social media posts surrounding Black Lives Matter left him feeling ostracized. "My IQ is average, there's a young lady out there, she way smarter than me / I scrolled through her timeline in these wild times, and I started to read / She mad at these crackers, she mad at these capitalists, mad at these murder police," he raps in the song. "She mad at the celebrities, lowkey I be thinkin' she talkin' 'bout me...But sh*t, it's something about the queen tone that's botherin' me."
Noname has always been vocal about the causes she believes in—even starting her own book club—and has criticized some of her fellow Black rappers for doing the bare minimum in their activism. J. Cole has been spotted at numerous protests throughout the years, but he's stayed relatively silent on social media and has hardly spoken about Black women and trans people like Breonna Taylor and Tony McDade, who were both also killed by police. As Noname puts it in "Song 33," "It's trans women bein' murdered and this is all he can offer?"
Over the past few days, multiple Black people have also been found dead hanging from trees, as Noname mentions briefly in "Song 33." According to the New York Times, authorities initially ruled that the death of 24-year-old Robert L. Fuller was a suicide without completing the investigation. His family maintains that Fuller was not suicidal, as fears of lynching rise amidst the protests.
J. Cole - Snow On Tha Bluff (Official Audio)youtu.be
After dropping "Snow on tha Bluff," J. Cole was criticized for demanding Black women to "educate" him, despite being a grown adult who is fully capable of doing such research himself. He also came under fire for criticizing the "queen tone" of the unnamed woman in the song (who, it seems, is almost definitely Noname). This is tone-policing in its most blatant form.

As blogger Tess Martin wrote, "Tone policing describes a diversionary tactic used when a person purposely turns away from the message behind her interlocutor's argument in order to focus solely on the delivery of it." Tone policing is a microaggressive way to further suppress marginalized voices, even if it's coming from a Black artist like J. Cole. Noname has every right to be as fired up, angry, and loud as she wants, because Black women are in critical danger.
"Snow on tha Bluff" was a counterproductive song, and "Song 33" is the perfect response to J Cole. Thank you, Noname, for existing.