Music Features
The singer's new album "Way Darker This Time" was released last week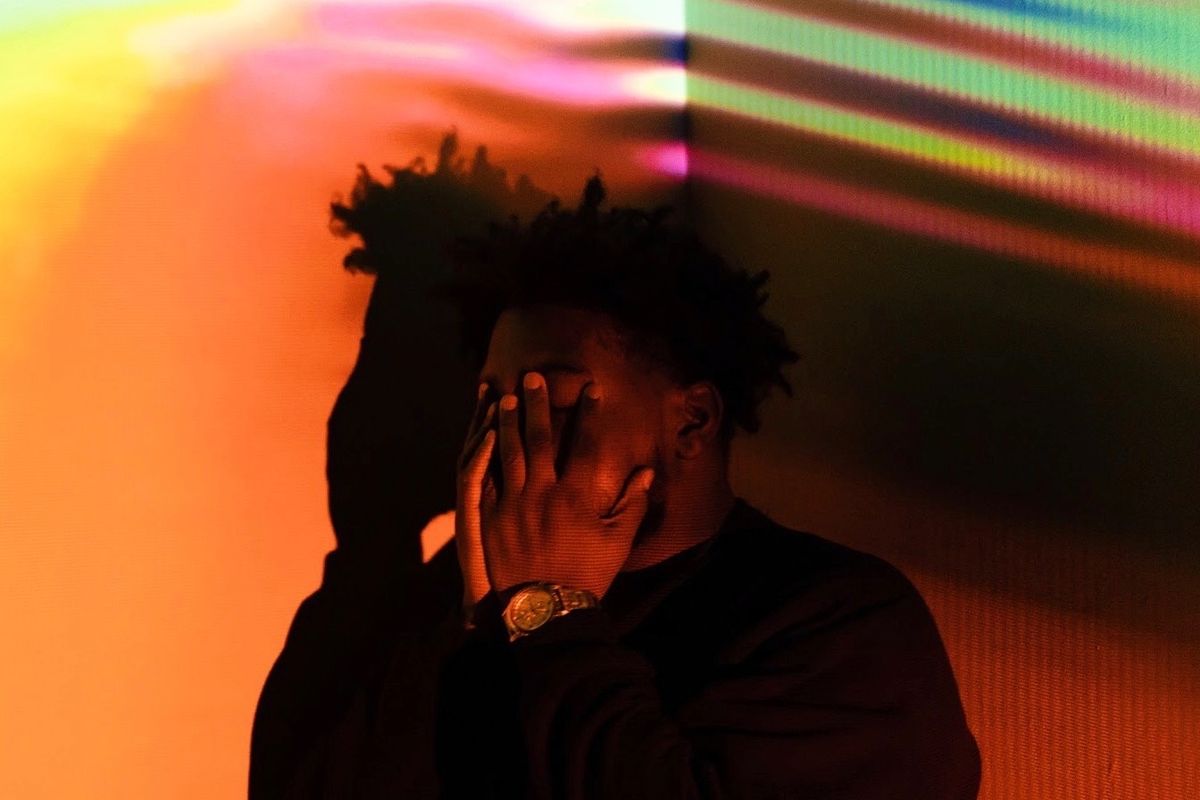 Norman Perry has learned a lot of hard lessons this year.
Last week, the ethereal R&B Connecticut crooner released his latest project, Way Darker This Time, an ode to a J. Cole verse as well as the fact that, well, his sound is much denser than before. His path to stardom started when he was 16 and has been riddled with trials and tribulations. Born in New Haven, or what Perry calls "the city of greed," the artist grew up in a single-family apartment on Orchard St. in a working-class neighborhood near Yale's main campus. "A lot of people think it's super nice here cause of Yale," says Perry. "Not to long ago, we had one of the highest murder rates in the US." His childhood was filled with "good and bad moments," but his father pulled him towards music. He had been in a jazz band called "Tre Soul," and Perry remembers drawing on piano keys so he could better learn the notes. Then at 16, he ventured out on his own, performing mostly at a local concert venue called Toad's Place.
---
Three projects later, and Perry has finally started seeing the fruits of his labor. Last year, he released a mixtape alongside legendary producer Foreign Teck, the collection showcased a new side to Perry: budding pop singer. He has since entered 2020 as an artist with a vast amount of versatility, which has aided him in a genre overcrowded with auto-tuned crooners. "In this industry, it's hard to tell who's really genuine," Perry said. "All I could do is keep my head up and stay humble. I noticed that I kept asking people what they thought was hampering my success." Creative criticism was always welcome he interjected, but "you have to remind yourself that you do this for you and no one else."
What was the creative process like behind this album? Way Darker This Time is very indicative of many things. What's the meaning behind it, and why is it so dark this time around?

I just felt stuck. I was in dark times. For months I literally deleted my Instagram, Twitter, all social media to avoid distractions. I literally was just riding around. I don't know about everyone else, but when I get in a mood I try to listen to music that puts me in a reminiscent state of mind. The songs that gave me that undeniable feeling I put together in a little playlist.
What were you listening to mostly?
"Born Sinner" by J Cole, for days on repeat. [Once,] when the intro came back around I heard him say, "it's way darker this time." It just hit home. There was no other way to express how I felt.
You talk a lot on this album about your "aura" and your "glow." People have told you that you're talented. You mentioned how someone said that you're chosen. But you still feel alone, and you still feel that certain people are still blind to your art. Has that changed at all as your reputation has grown?
It's probably the most irritating thing to feel misunderstood, [and sometimes] people will tell you anything to make themselves feel involved. I think we all fight with ourselves on everything, you know? Self validation is the most important thing i've learned.
Still, it seems like you've dealt with a lot of heartbreak and betrayal lately. It's crazy how the more successful you get the more people start to change up on you.

Absolutely. It's happened so many times. In all actuality, you should watch the ones you love the most because your guard's down, feel me? I love some of my friends more than some family, but I've had cousins that I grew up with that stole from me. I can't put anything past anyone. [But] I can't let my my opposition faze me. If anything, it makes me go harder. I feed off the negative energy. I've never let it change my creative path.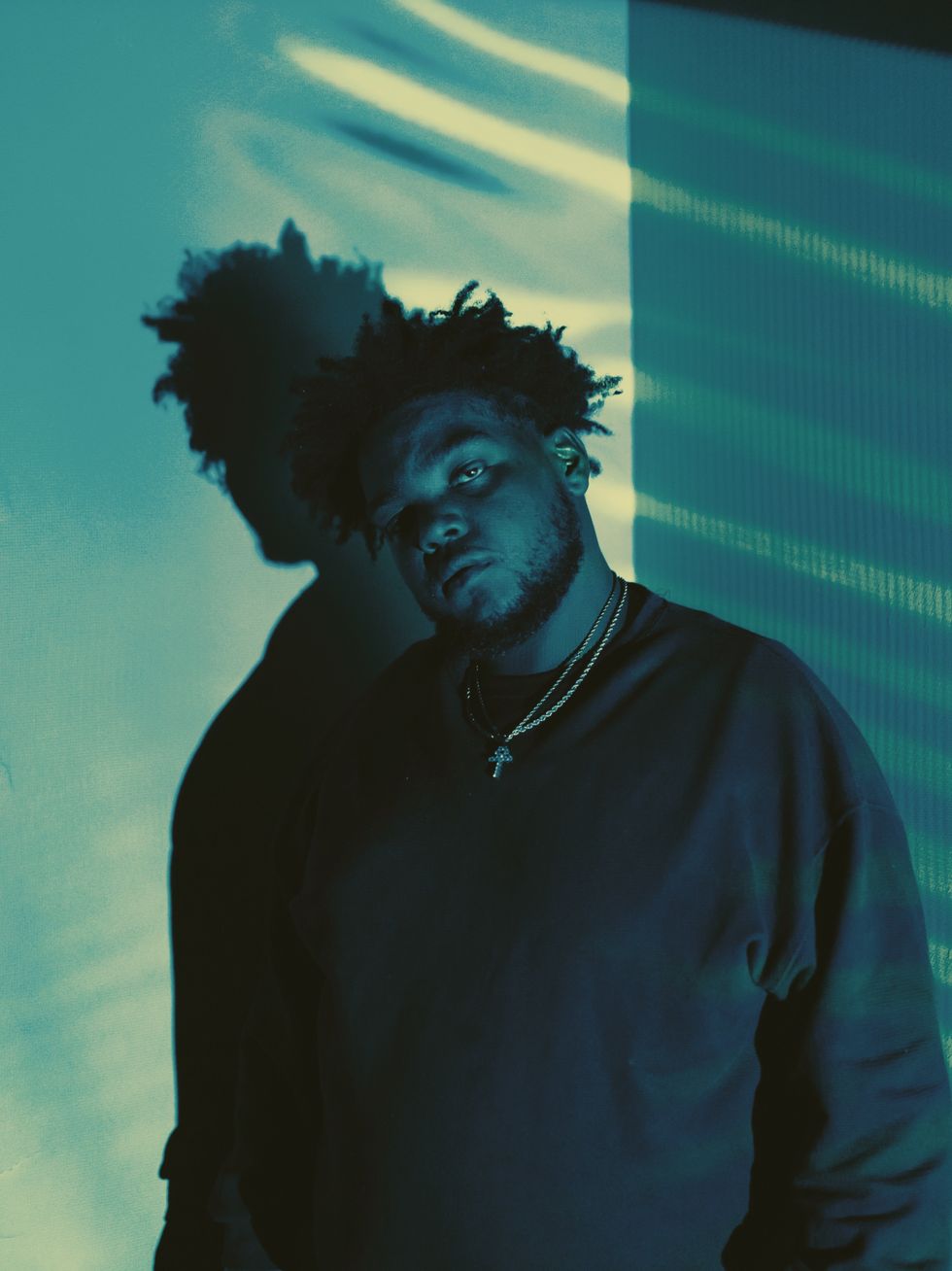 It sounds like emotional transparency is important to you, though.

If you're really my friend, I need to be able to vent. I think I should be able to keep it 100 without receiving problems from it. If i'm wrong about something, just tell me.
Do you hold grudges?
I've never been a person to hold anything in. I just don't want there to be any love lost. 'Cause then I'll feel offended and want to resort to a easy stress relief.
Good communication is hard to come by these days. How is your mental health these days? This quarantine is definitely getting tougher by the day.
I feel like if we all communicated more, [then] people will open up without the worry of being judged. It's a trying time right now with this pandemic, but I just try to embrace all the love I can. My music, family, friends, fans; they're everything to me. So as long as they're in my corner, I can't complain.
Way Darker This Time
From Your Site Articles
Related Articles Around the Web