After winning a seat in the House of Representatives by fewer than 1,000 votes, Republican Mark Harris' campaign is under investigation for "the most serious federal election tampering case in years."
As of Thursday, the nine members of North Carolina's state election board had unanimously agreed not to certify the election results until more information is uncovered. Bill Gikeson, a former lawyer for the General Assembly who specialized in election issues, told The New York Times, "The history of fraud in North Carolina is mostly in absentee ballots...That's where the fraud really happens." In a state where less than 3% of ballots comes from absentee voters, nearly 200 of Harris' weak 905-vote lead came from suspicious absentee votes in Bladen County.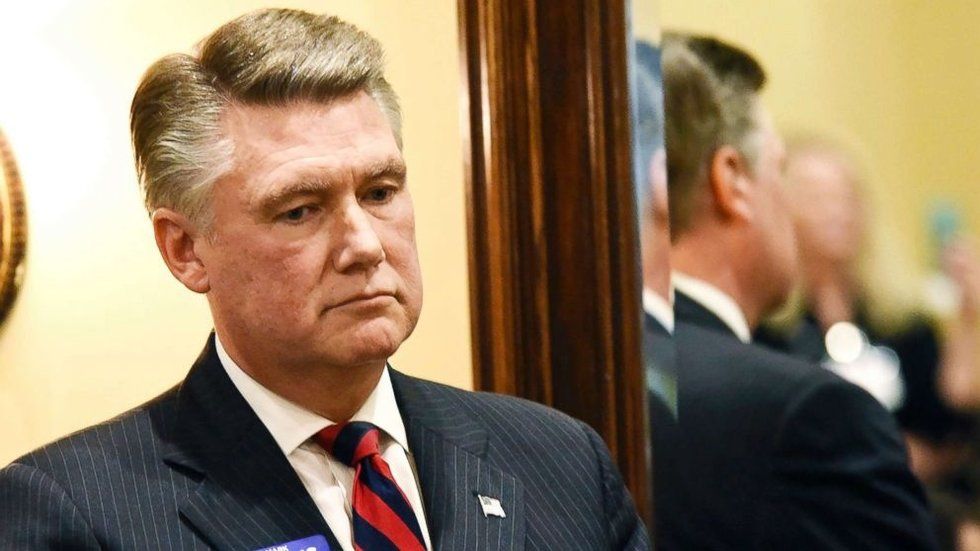 PolitiFact
On Wednesday, reports of voter fraud in North Carolina's 9th district prompted an investigation into the alleged theft of ballots and voter identification fraud in largely rural areas. News broke that Harris had retained Leslie McCrae Dowless Jr., a state political operative who once pled guilty to felony insurance fraud, to helm get-out-the-vote efforts. Dowless was contracted by a consulting firm called Red Dome, which has been subpoenaed by counsels for the State Board of Elections and Ethics Enforcement.

Wake County District Attorney Lorrin Freeman detailed the investigation's most pointed questions to CNN: "Were ballots submitted that maybe were not voted by the person whose name they were submitted under? Were all of the ballots that people voted submitted? Were they appropriately submitted?"
Evidence points to the answers: yes, no, and no.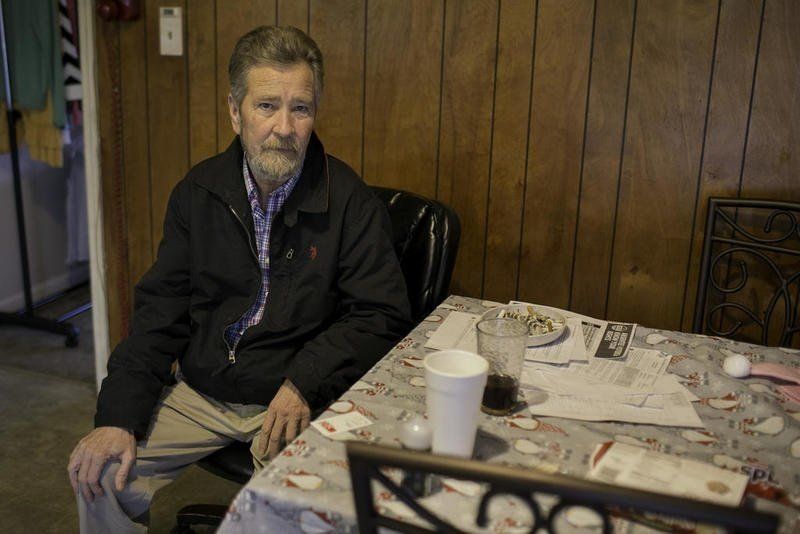 Dowless sits in the kitchen of his N.C. home.The Herald-News
In order for an absentee ballot to be counted in North Carolina, voters must first request a ballot to be mailed to them. Along with the ballot, they're sent a return envelope printed with a final certificate statement. The instruction sheet directs voters to fill out the ballot in its entirety in the presence of two witnesses (or a notary public) who are then required to sign the certificate statement. Only the voter may add their own signature and the ballot must be sealed. Envelopes must be mailed and postmarked by Election Day or personally handed to the county Board of Elections office by no one other than the voter or one of the voter's immediate relatives.

Individuals employed by—and in some cases, related to—Dowless told Buzzfeed that they were paid in "wads and wads of cash" and given large incentives like cars to work on Harris' campaign, with little education about the rules that govern federal elections. Some were instructed to track voting history of constituents, including self-identified race and party affiliation, "[write] it on a piece of paper," and share it with Dowless. Alarmingly, a small cohort was then blithely told to visit the private homes of certain voters selected for their race and party affiliations—such as black Republicans, white Republicans, or unaffiliated Democrats—to collect their absentee ballots, despite being incomplete, unsigned, or unsealed.
Suspicion of fraud arose when the names of individuals working for Dowless appeared repeatedly as witnesses, an unusual anomaly among the varied signatures of voters' personal friends and family members. Nonetheless, some names were signed to over 40 ballots, with at least 160 known to have been flagged. In addition, the number of absentee ballots received was disproportionately small compared to the high number of requests, indicating that many ballots were left uncollected or—as the investigators fear—discarded by Harris' campaigners.
"I was there just to do what I was told," said Jessica Dowless, a distant relative of the investigated consultant. She told Buzzfeed she agreed to campaign for Harris because she "needed a part-time job." Another employee under Dowless, Lisa Britt, added, "Everybody thought they were helping Mr. Harris get elected." They claim they were unaware of the illegality of their actions and desperate for the paycheck, even reporting that some of the workers were under the influence while interacting with voters. One employee "was so fucking high the other day she passed out at the fucking computer," Jessica Dowless says, claiming the individual was a "pill head," seeming to imply that none of them should be responsible for their actions.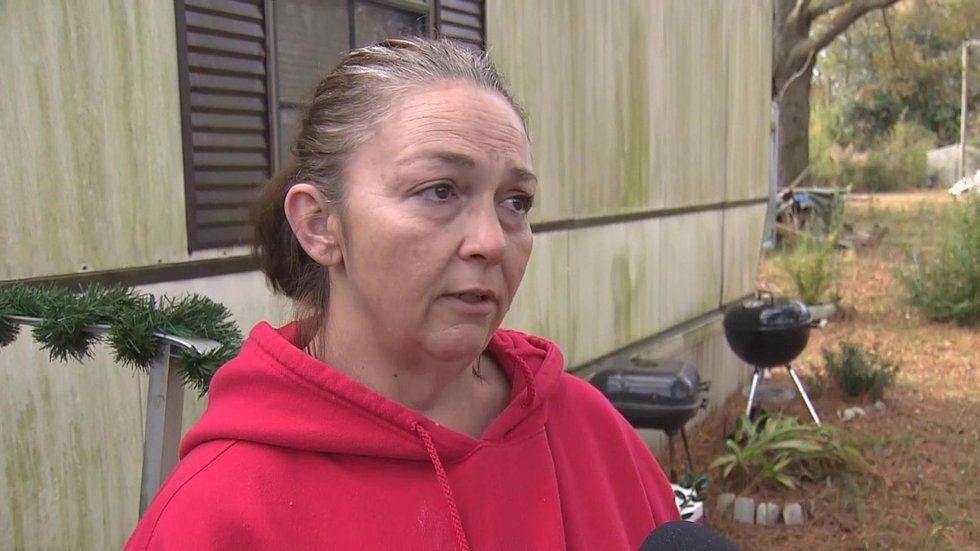 Campaigner for Dowless NBC News
Britt affirmed to Buzzfeed, "I'm not giving a statement to you that can cause me to end up in prison. I'm really not sure about the legal aspects." If the individuals sent to do Dowless' bidding were truly unaware of the criminality at play, then one of the most shameful aspects of the North Carolina election was taking advantage of a sore lack of education about voting laws.

On Wednesday, Virginia Democrat Gerry Connolly called for Congress to hold an emergency hearing to address the election results. Still to be decided is whether North Carolina's State Board of Elections will finalize Harris as the winner or take the extraordinary measure of calling for a redo election.
Mark Harris and consulting agency Red Dome have yet to comment.
---
Meg Hanson is a Brooklyn-based writer, teacher and jaywalker. Find Meg at her website and on Twitter @megsoyung.
---
POP⚡DUST | Read More...
Pete Davidson: I've Been Bullied For Nine Months
Tekashi 6ix9ine Faces Minimum Sentence Of 32 Years In Prison