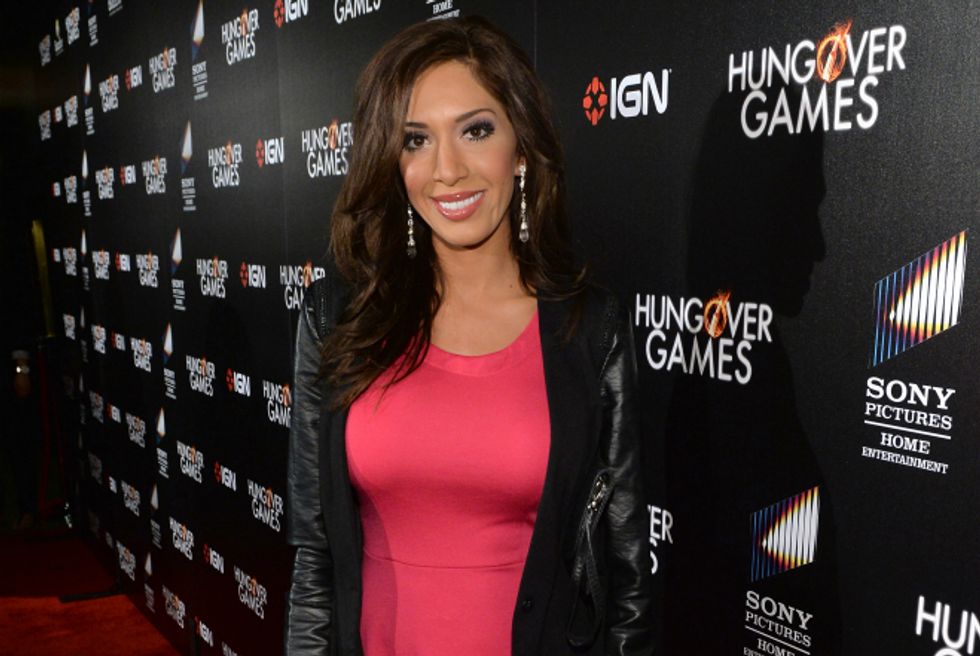 When a porn company is asking you to pipe down, you really do have a big mouth.
After claiming her sex tape Farrah Superstar: Backdoor Teen Mom ruined her life, the CEO of Vivid—the company behind the tape—was moved to tell her to, essentially, shut up. (Worth noting is that, despite her whining, Farrah made a second sex tape.)
FishWrapper has obtained the letter, which also accuses her of lying about allegations that she was "drugged and raped" during filming.
Take a look below.