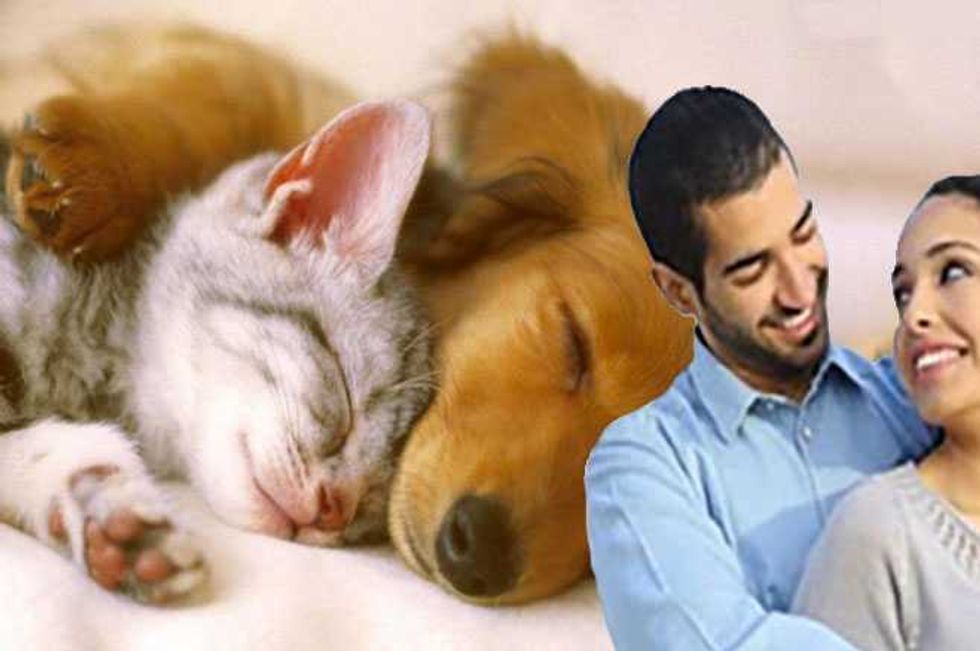 They're called 'professional cuddlers' and they do…. exactly what the title suggests.
Apart from having regular sex, having someone to snuggle up to at the end of the night is easily the best part of being in a relationship. It's like when we needed to be swaddled as babies…we just kind of never grew out of it. Try as you might, no man, woman or child can deny how good it feels to be spooned. That's a fact. So it's no big surprise that some interesting (or ingenious) folk are trying to capitalize on that need.
And each one has their own way of doing things.
Taiwanese NGO Gives Disabled Men Hand Jobs
Let me introduce Sam, or Samantha Hess, if you want to be more formal. She's a smart, attractive entrepreneur from Oregon, and is the founder of cuddleuptome.com.
She's posted several different photographs of herself on the site so clients know who they'll be dealing with. She even goes on to describe her height, weight and age. You gotta do the research before you put down a deposit, right? She also sneaks in some of her noble past deeds—volunteering at the Food Bank, dancing, reading out loud with friends, and laughing. Who wouldn't want to cuddle up to that? Cynics need not respond.
The Vag Selfie—Definitive Guide To Securing The Sexiest Snatch Shots
And she's not taking any chances either. Before clients are allowed to book their initial appointments, they have to go through a meet-and-greet with Sam at a coffee shop, a park, or any either kind of public space. Good for her. Take precaution. Lonely people can be unpredictable, especially ones you meet online. Nobody wants to get chopped up.
Sam advises her guests to wear something comfortable for their sessions. You can snuggle up, get comfy and talk all you want. Sounds nice, right? Only thing you can't do: get naked. Sure, it's a bummer for some, but a girl's gotta have her limits in the cuddling industry. Otherwise things could escalate pretty quickly.
Bizarre World Of Dogging—Like Swinging On Steroids, Outdoors And Masked
While it's definitely not the most conventional career path, Sam's done all right for herself… so long as you consider getting a book deal doing "all right." Her book, titled, "Touch: The Power of Human Connection" reveals 19 different positions that are meant to bring you closer to your loved ones… or your cuddled ones, at least.
And she does it all with her boyfriend by her side. How's that for a cute little success story?
But, while Sam may be the cuddling queen of the northwest, she's got some east coast competition. Enter Ali C, New York City's premier professional cuddler.
Bigger The Better! Welcome To The Fab And Fat Fetish World Of 'Gaining'
As opposed to Sam, who travels house to house for her business (there's an extra cost, depending on how far away the client lives), Ali has chosen to host clients in her Manhattan apartment.
Sure, Ali may have entered the game a bit later than Sam, but she's already got 30 clients. And being located in New York means she's able to charge crazy high prices for her services.
She charges $60 for 45 minutes, or $80 for an hour for her basic services (just plain cuddling). But Ali doesn't stop there—she's got a whole lot of pricy package deals to offer to clients as well.
There's a $200 movie and cuddle package, as well as a $500 "overnight cuddle" package to choose from. The cuddling sessions can take place on the floor, on the sofa, or on a bed… what Ali's client wants, they get. Well, to a point.
Horror Of Brazil's Jails—Inside The Dangerous, Squalid Human Rights Disaster
But, despite the amount of intimacy she shares with her clients, she, like Sam, puts her foot down when it comes to the idea of cuddling turning into something more. In fact, Ali has drawn up a waiver that she asks clients to sign before going through with the session. The first bulleted clause reads as follows: "The Cuddle Session is NOT to be interpreted as sexual. All touching, both given and received will be conducted in a professional and non-sexual manner."
That said, she does state that boners are ok. What a cool gal.
Ok, so we've given you a taste of what the industry is like for two independent, entrepreneurial ladies. From west coast to east coast. But what happens when the operation falls under the control not of an individual, but a business? Welcome The Snuggle Buddies into the picture.
At Last! Those Vagina Emojis We've All Been Waiting For Are Here!
While The Snuggle Buddies follows more or less the same program as the two lovely ladies mentioned above, it is a bit more commercial than the competition. There's even a section for those looking to get into the business, labeled "hiring." There they offer contact information for hiring managers sprawled throughout 15 different states….from Illinois to Florida.
You can pay with credit card, or pay pal, and like Ali C., they've got a list of different services available for varying prices. 60 minutes of cuddling? Sure, that's 60 bucks! Want to have a 10-hour sleepover? It will only set you back about $400.
The Vag Selfie—Definitive Guide To Securing The Sexiest Snatch Shots
And there are important ground rules laid out for those looking to work with The Snuggle Buddies. For one, cuddlers have to be cool with all races, and all sexes. No discrimination in this industry!
So there you have it. The fun list of facts about life as a professional cuddler. It's new, it's kind of weird, and it's definitely a super easy way to make cash. Are we surprised? Not really.
A Bunch Of Things UK Politicians Consider Less 'Luxurious' Than Tampons
People have been profiting off the lonely for years. That trend started with Eharmony and devolved into Tinder. But for those folks looking for something in the middle, see your local cuddler. They're bound to have what you're looking for.