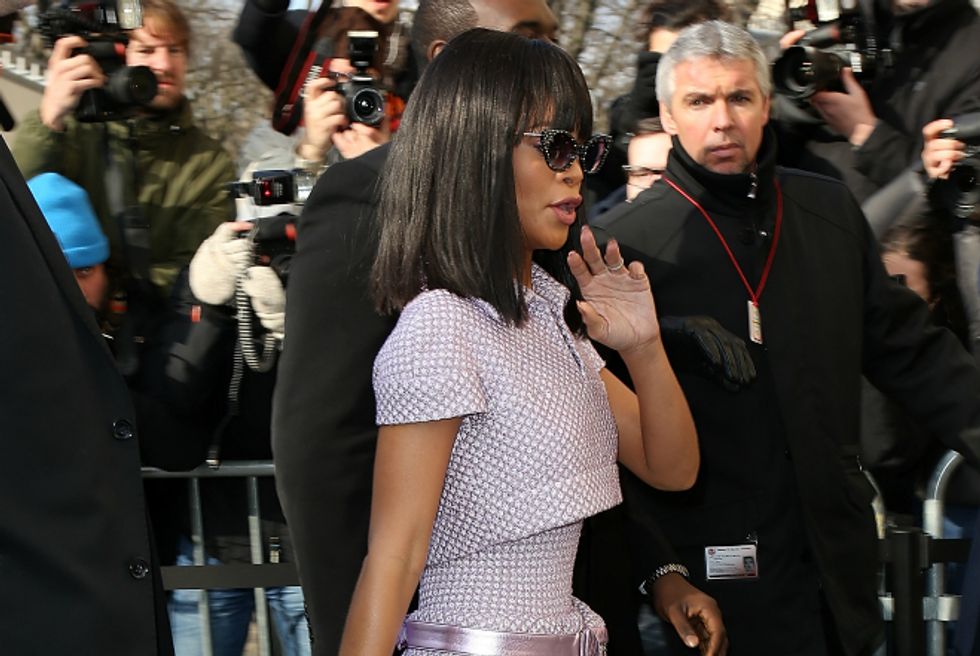 There's a lot of things to love about Rihanna --her flawless fashion, her seemingly endless stream of No. 1 singles, her bottomless wig collection-- but her brazen attitude really takes the cake. She behaves like a rock star in a pop star world, forgoing all the frozen smiles and phony niceties that define the likes of Beyonce and Anne Hathaway.
Rihanna showed off her trademark 'tude on Tuesday at Paris Fashion Week when an overzealous reporter shoved a microphone in Fenty's face in an attempt to ask a question. Riri's response? "Excuse me guys with that shit in my face!"
The fact that she was dressed to the nines in head-to-toe Chanel only made the moment even fiercer.
Don't ever change, Riri.