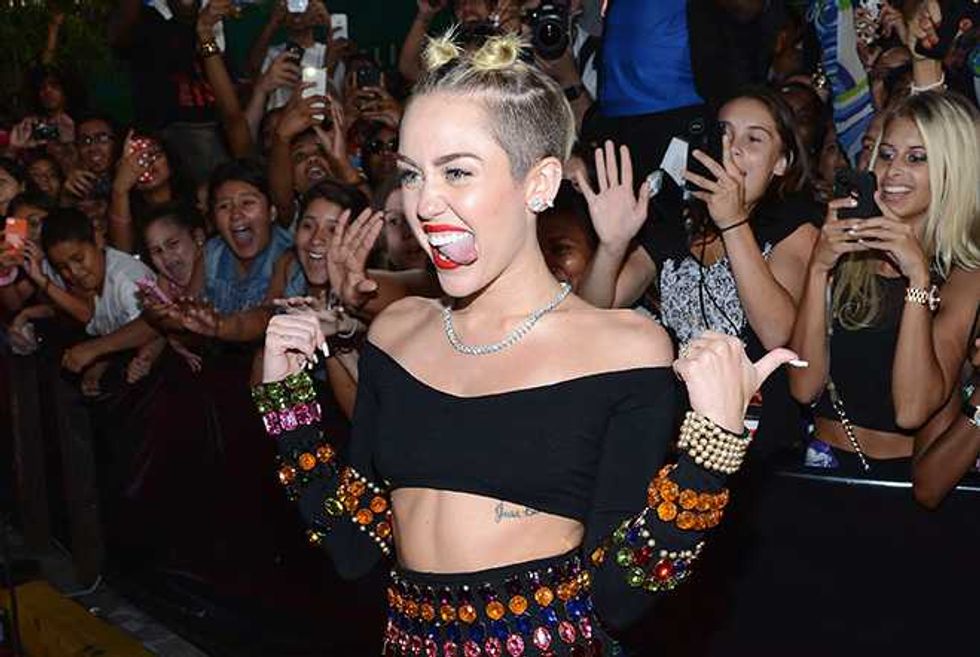 There's no doubting Miley Cyrus' love for her grandma.
And, now, thanks to her latest tattoo—the love is sealed in ink—forever.
The 20-year-old has added to her ever expanding ink collection by getting grandma Loretta's face tattooed on her forearm—and Popdust has photos.
Instagram
In true Miley style, she posted the pics on Instagram— along with the caption, "Because I am her favorite & she is mine."
NFL Players' Worst Tattoos—From Mama's Boy To God's Gift
Cyrus enlisted the services of Kat Von D for her 19th tattoo and the reality star shared snaps of her work in progress on her Instagram page.
Instagram
Miley chose a vintage portrait of her beloved grandma taken at around the same age as the singer is now.
And, it looks like Miley won't be stopping her tattoo love affair anytime soon.
Twitter
"Yesterday was a day of making music, tattooing, and hangin w friends... Gonna repeat that today!" She tweeted Tuesday.