FILM
Check out Laika's stop motion Missing Link and One Direction fan fiction After.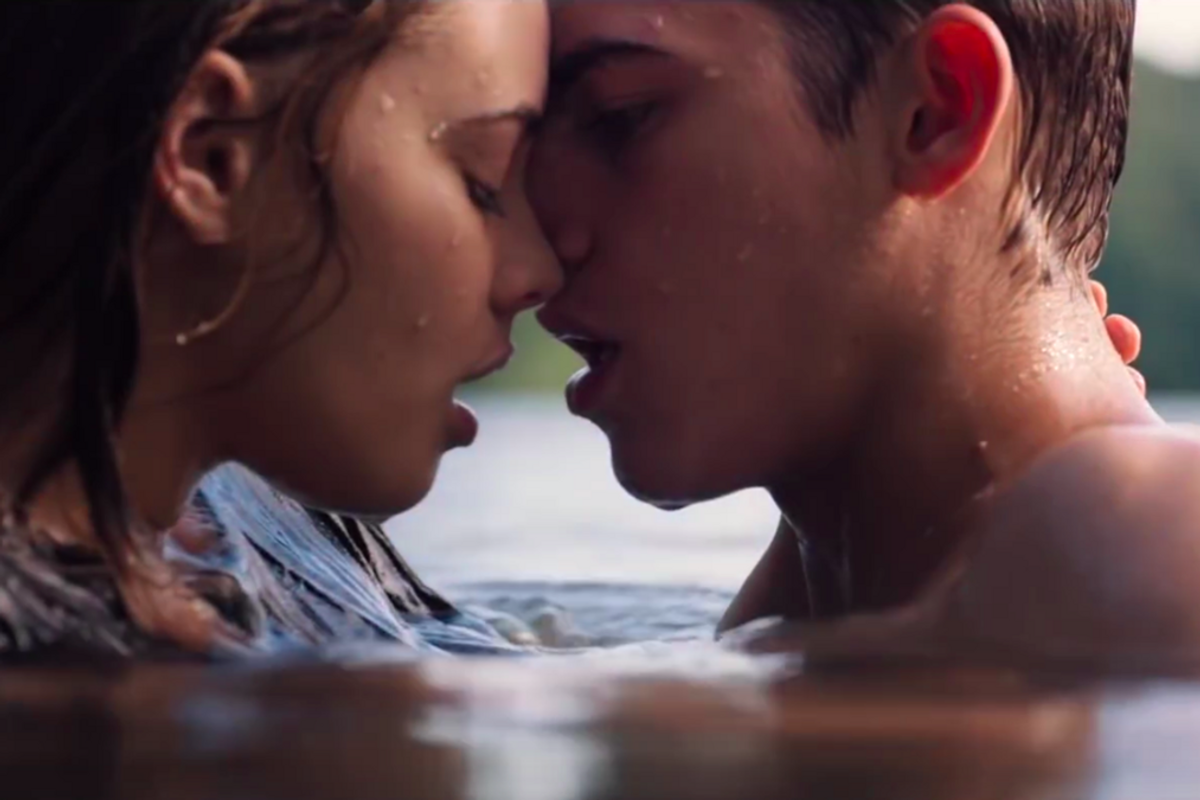 Welcome back to "Now in Theaters: 5 New Movies for the Weekend."
This week we have a new Laika stop-motion feature and some terrible One Direction fan fiction.
WIDE RELEASE:
Missing Link
MISSING LINK | Official Trailer www.youtube.com
When it comes to innovative stop-motion animation, Laika is second to none. I'd trust anything they put out to be good, and this is no exception. Featuring the vocal talents of Zach Galifianakis and Hugh Jackman, Missing Link follows the adventures of the legendary creature and the adventurer who discovers him. While Missing Link seems to be lighter fare than 2016's Kubo and the Two Strings (if you haven't seen it yet, drop what you're doing), it's easily my top recommendation of the week.

Hellboy
Hellboy (2019 Movie) New Trailer "Red Band" – David Harbour, Milla Jovovich, Ian McShane www.youtube.com
Everyone's favorite "dad" from Stranger Things, David Harbour, stars as Hellboy, the titular red demon, in the latest adaptation of the classic comic book series. Harbour has a pretty big hill to climb if he wants to top Ron Perlman's performance from Guillermo del Toro's earlier take on the franchise. That being said, Harbour is a super likable actor in his own right, and it's about time he gets more recognition. The action fare here looks generic, at least judging by the trailer, but it also looks pretty fun. If you're looking for a big, dumb, turn-your-brain-off kind of flick this weekend, check this one out.

Little
Little - Official Trailer (HD) www.youtube.com
Little was executive produced by Black-ish's 14-year-old star Marsai Martin, making her the youngest person to ever hold that title on a major motion picture. That, in and of itself, makes this movie worth seeing if you're a fan of hers or simply want to support the career of a determined young woman in Hollywood. The plot doesn't look super different from things we've seen before, kind of like a reverse take on Big. It seems like a light, fun movie that'll play well across a wide age range, so it might be a good choice for this weekend's family movie night.

After
AFTER | OFFICIAL TRAILER - In Theaters April 12 www.youtube.com
After looks like hot garbage. Emphasis on the garbage. It's based on a One Direction/Harry Styles fan fiction that picked up traction online and landed a book deal. The story is about a bland girl who goes to college and falls in love with a brooding, borderline abusive Harry Styles, except they can't legally call him that, so instead his name is "Hardin." Let that sink in. You're not watching this movie for quality. You're watching it because you want to pretend you're smooching some lithe young teen. Just being clear.

LIMITED RELEASE:
Dogman
Dogman - Official Trailer www.youtube.com
An Italian film from director Matteo Garrone, Dogman follows Marcello, a poor dog groomer and single father who commits petty crimes under the thumb of Simoncino, a local gangster and former boxer. Dogman could be considered an intense character study, and overwhelmingly positive views from its international release suggest it's one worth watching. If you're aiming for a violent, dramatic crime movie this weekend, be sure to check it out.

---
Dan Kahan is a writer & screenwriter from Brooklyn, usually rocking a man bun. Find more at dankahanwriter.com
---
POP⚡DUST | Read More...

What Ever Happened to Sam Hyde?
The New John Wick: Chapter 3 – Parabellum Trailer is Literally the Second Coming