Ever had penis envy? Well be careful what you wish for, as a Mexican man, Roberto Esquivel Cabrera is claiming his 19 inch gargantuan penis has ruined his life.
Taiwanese NGO Gives Disabled Men Hand Jobs
The 52 year old says his massive member renders him unable to work, unable to pray (he can't kneel) and definitely unable to have a sex life as quite frankly, women are just terrified of the damn thing.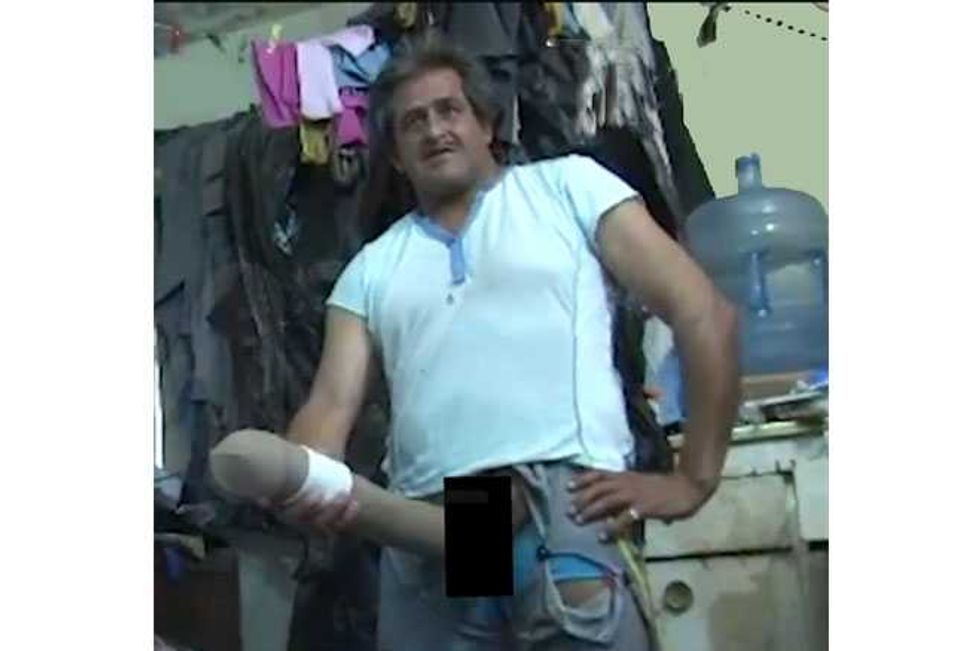 Super-endowed Cabrera, (who has trouble finding pants to fit as the hulking helmet is 10 inches wide), says he ought to be able to claim disability benefit as his dick hangs so low—below his knees would you believe—and gets in the way so much that he finds it impossible to hold down a job. He says;
"I cannot do anything, I cannot work, and I am disabled so I want authorities to declare me as a disable person and give me support."
Wanna See Lenny Kravitz's Huge Penis? (You Can Thank Us Later)
For all you cynical doubters out there, Roberto, from Saltillo in North Eastern Mexico has voluntarily undergone medical examination and had an X-ray of his wapping weiner taken and verified by doctors to prove that it's genuine.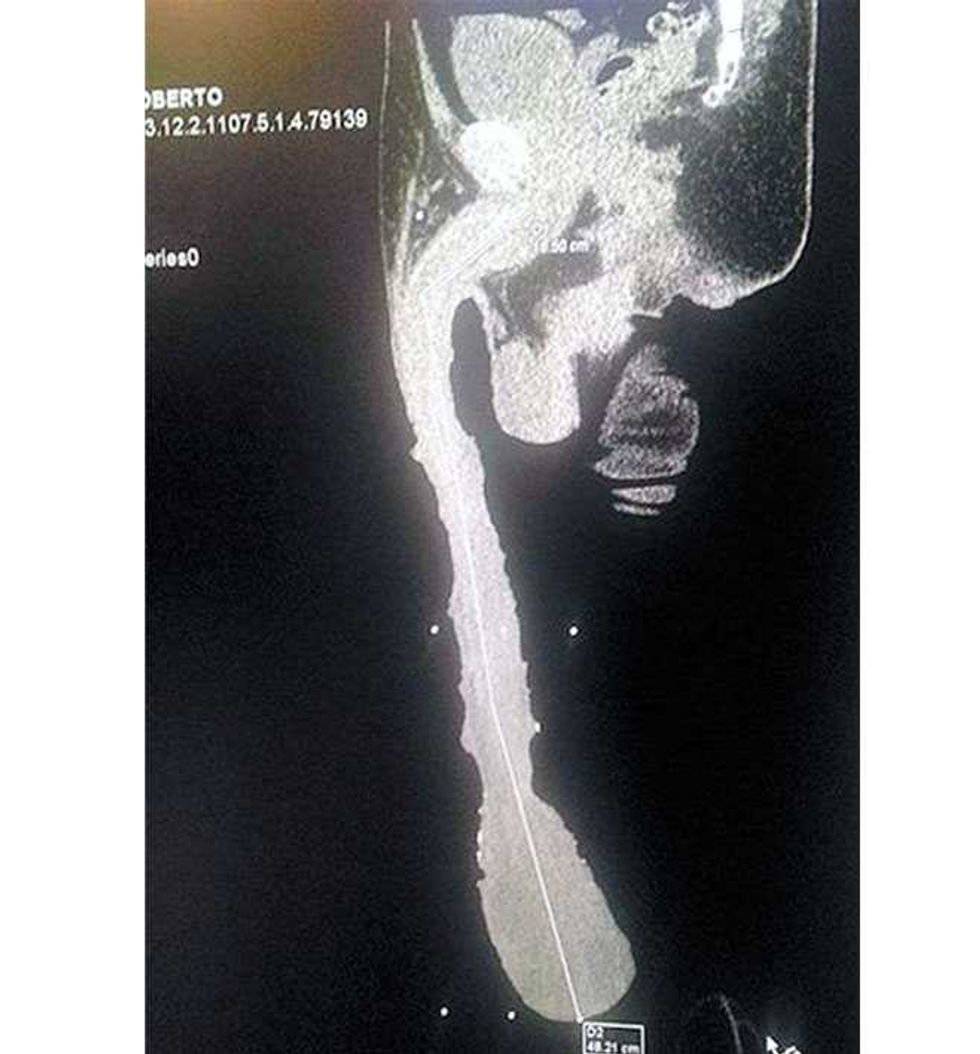 Cabrera would like his jumbo johnson to be recognized by Guinness Book of World Records as the biggest ever (presumably he could then take it tour), but TMZ are reporting that an alternative career may be open to him.
Teen With "Football" Sized Penis Undergoes World's First Penis Reduction
Apparently Vivid Entertainment have approached Roberto to try to bash out a deal for a sex tape. They even have a video of Cabrera showing off his colossal c*ck and weighing it—TWO POUNDS! The deal is proving a little complicated however.....language, money and questions like "who the f*ck are we going to get to deal with that thing?".
All The Penis News You can Handle
A big decision for Cabrera then, as doctors say that he could undergo a shaft reduction, bringing him down to a much more manageable size...dollars or discomfort?
Watch the video and be stunned (and then wonder what the little bandage is for and what is blacked out!)...