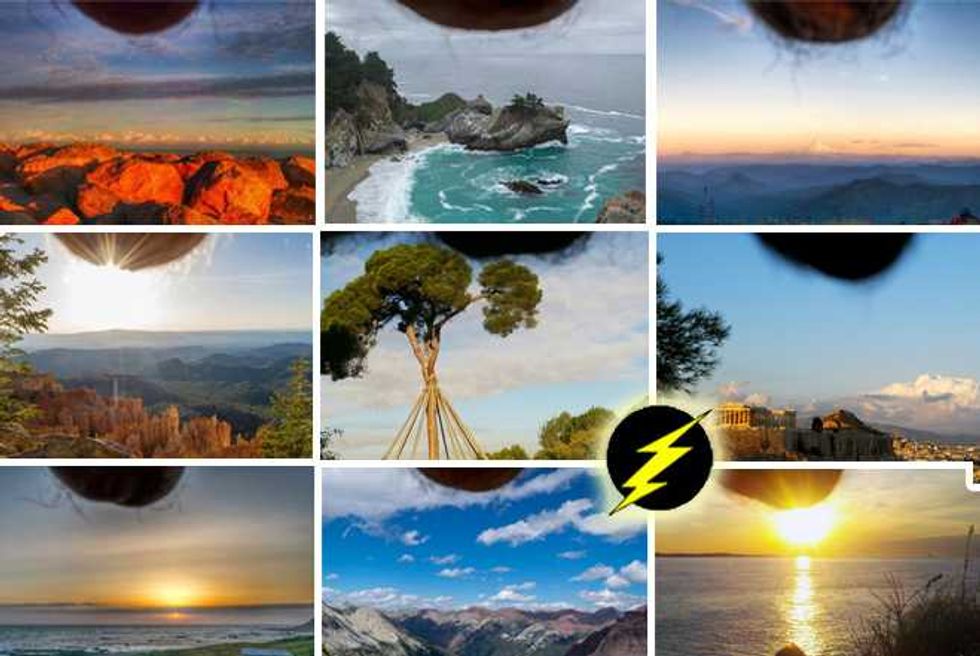 A new viral photo trend is sweeping the world wide web, and it's freaking awesome.
Better than planking, better than ice buckets, better than uncut Molly, which was never really a photo trend but it's still pretty amazing.
Everything You Never Wanted To Know About The Kardashians Pubic Hair
Ladies and gentleman, culture savvy adolescents who read our site, I give you—Nutscaping—Well, I don't really give nutscaping, as I am not in possession of nuts, but if I were, I'd be dangling them all over the 7 Wonders.
Nutscaping is when a test*cle baring visionary maverick drapes but a single ball over a breathtaking natural landscape, bestowing on its viewer a visual feast of such nuance and majesty, they may be brought to tears.
Donald Trump Butt Plug Is Everything… Just…. Everything
Many weep, some drop to their knees—perhaps in some sort of Pavlovian response. Some aren't even consciously aware embellishment but are inexplicably changed from that day forward.
Nutscaping even has its own website, upon which describes itself as "selfies for real men," and was started in New Zealand in 2007.
Founder Clancy Philbrick told Mashable he thinks the movement has "great artistic depth because it touches upon both a low-brow vulgarity and a high-brow concept."
Rod Stewart, James Corden Carpool Karaoke Is Everything, Just, Everything
He explained, "The positioning of testes looming over these landscapes proposes a lot of interesting questions in regards to mankind versus nature, stewardship, environmental responsibility, future progeny and masculine vulnerability."
Max Brochay, a spokesperson for the National Ball Association, (NBA) is thrilled that the public is finally taking notice.
"For centuries all the attention has been on breasts and buttocks. It is richly satisfying to at long last see that test*cles are finally getting their due," he told Popdust in an exclusive interview (probably).
Everything You Ever (Or Never) Wanted To Know About The Porn Industry
Nothing has enacted the kind of inward transformation that Nutscaping has.
"Transcendental medication, Ayahuasca, electro convulsive therapy, roller blading. Nothing has been as effective as nutscaping," raves converted nutscaper J. Chris Newberg. "I can finally stop cutting."