Frontpage Popular News
Come For the Fashion - Stay For The Inspirational Speeches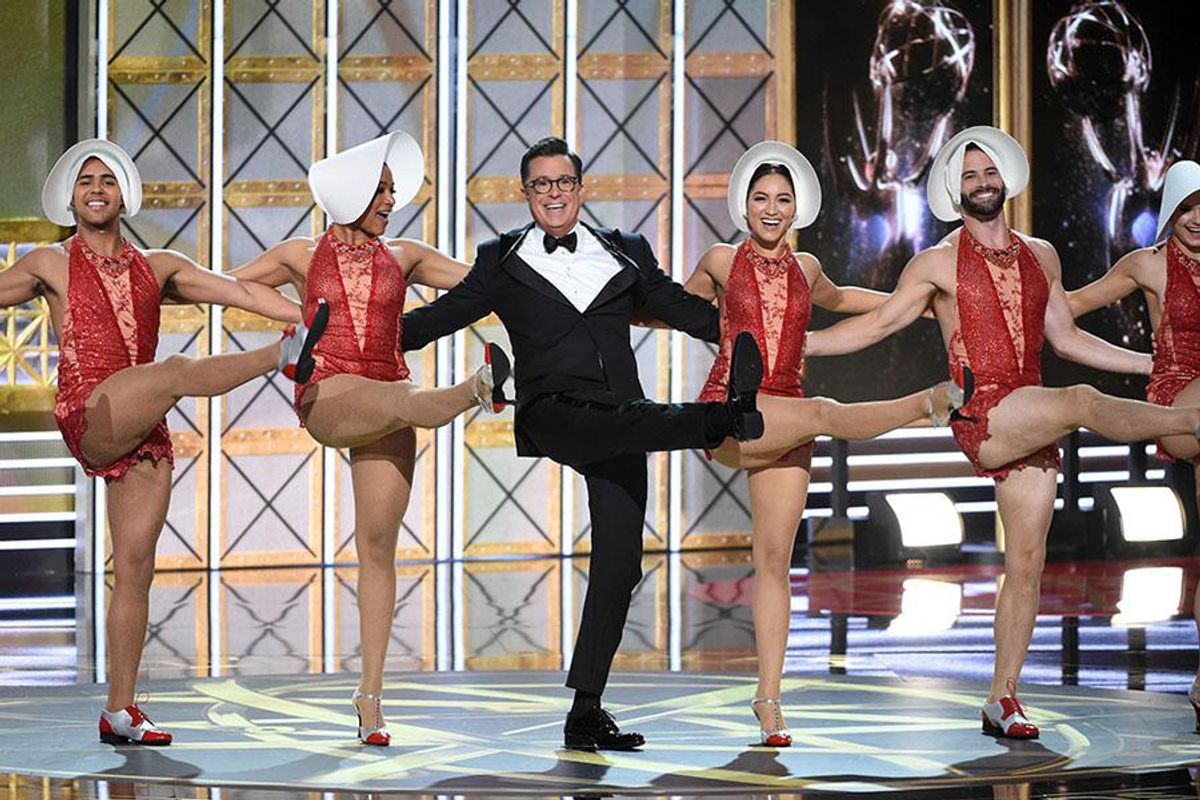 The Emmys remain one of the most fun star studded events of the year. This year the Emmys had it all. Stunning fashion, touching speeches, and plenty of laughs made this year's Emmys a joy to watch. Here were the best parts of the 2017 Emmy Awards.
The Fashion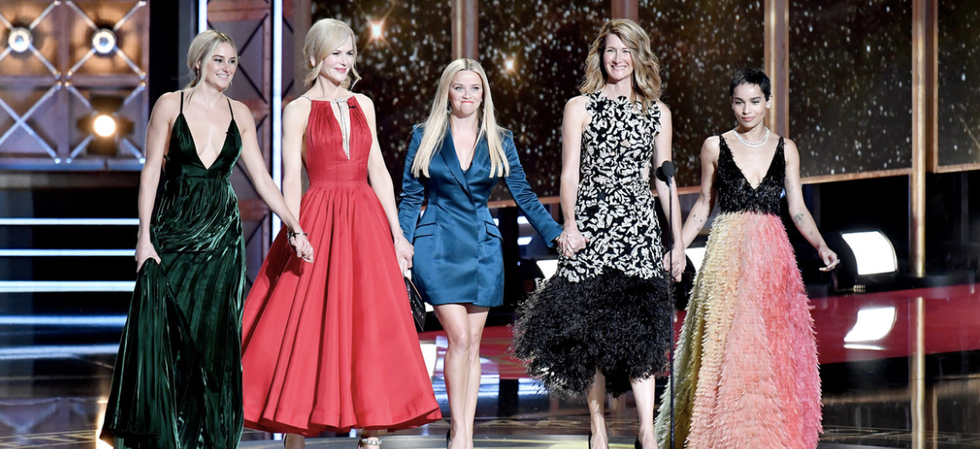 Getty Images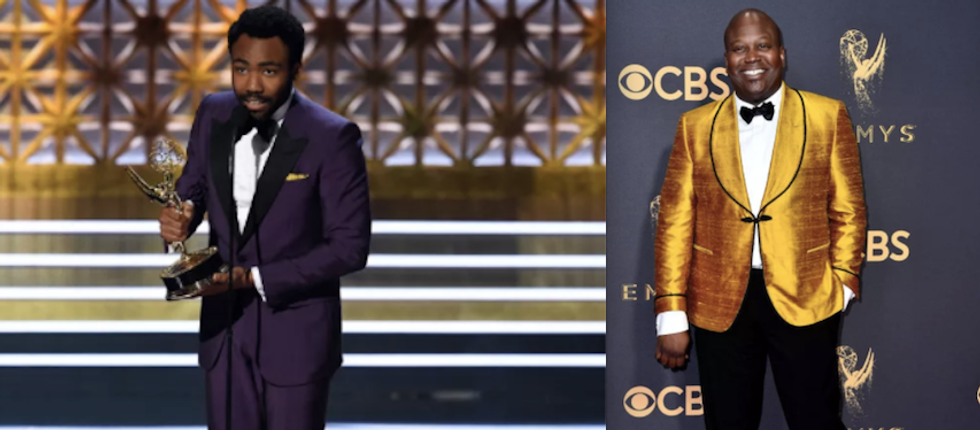 Getty Images
These celebrities know how to rock a dress and this year was no exception. Ladies rocked every color of the rainbow and kept things both classy and fun. This year featured bright colors, bold textures, and interesting tailoring. These dresses were all unique and each person's personality was reflected through the fabric. Men didn't just stick to traditional suits and honestly, we are thankful. While a handsome man in a black suit can always be appreciated, it was the men who took a chance that stood out. This year we had gold, blue, white, purple, and grey suits to remind us that men can portray just as much unique style as the women of the red carpet.
The Comedy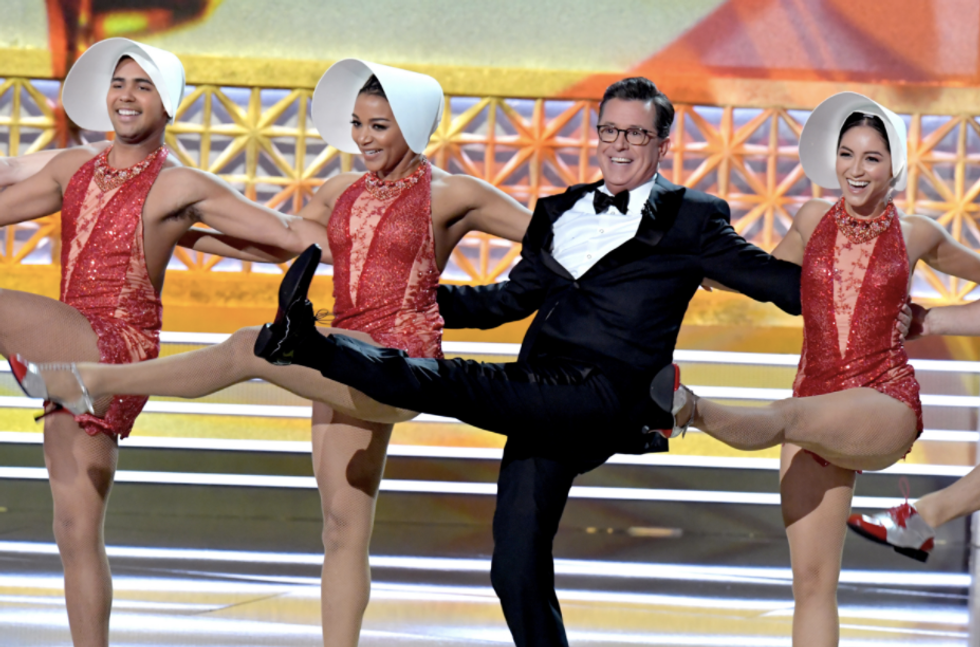 Getty Images
Stephen Colbert proved once again that he is a seasoned comedic professional. Joke after joke landed as he took on the harsh political climate of American in a song and dance. Dazzling us with song and dance he stood aside to let Chance the Rapper drive his point home by singing about the injustices that TV can't distract us from. Colbert's opening monologue was as funny as it was brutally honest. While some jokes weren't the best use of his comedic gift he still made the show an absolute delight to watch.
The Record Breaking

Getty Images
The best part was that this year the Emmys felt different. They felt more inclusive, more progressive, and really it was about time. More than one record was broken this year in a display of talent across the board. Donald Glover was the first black man to win an Emmy for directing a comedy . Lena Waithe is the first black woman to win an Emmy for comedy writing. Riz Ahmed is the first Asian man to win an acting Emmy. This was a night of firsts, and a night of progress. It shows how the industry is finally starting to listen to the masses. The people are ready to broaden their horizons and want authentic stories, not just of traditionally beautiful white people. These wins are also a strong reminder to keep moving forward. There are still many records to break and barriers to overcome and this isn't the time to take a step backwards.

The Female Empowerment

Getty Images
This year was also an inspiration to women everywhere. Handmaid's tale took home best drama series, Big Little Lies won for limited series, and Veep once again took home outstanding comedy. All of these stories are centered around women and is told in their narrative. This is a powerful statement to the Hollywood executives everywhere who don't think that female stars can carry a show or a movie. Women's stories are just as strong and interesting as any other story told on screen today, and people are ready for them. The women of these shows who took home so many awards were also an inspiration. Julia Louis-Dreyfus is now the record holder for most Emmys given for one role, and crushes the idea once and for all that women aren't funny. Nicole Kidman won her first Emmy and took the time to address domestic abuse. Her powerful performance in Big Little Lies portrayed how strong women can be and her acceptance speech showed that celebrities can play a powerful role in shining light on issues. All the women who won were inspirations for telling their stories and giving us some amazing television.
---