Frontpage Popular News
MOVIES | Which are great and which are just 'aight?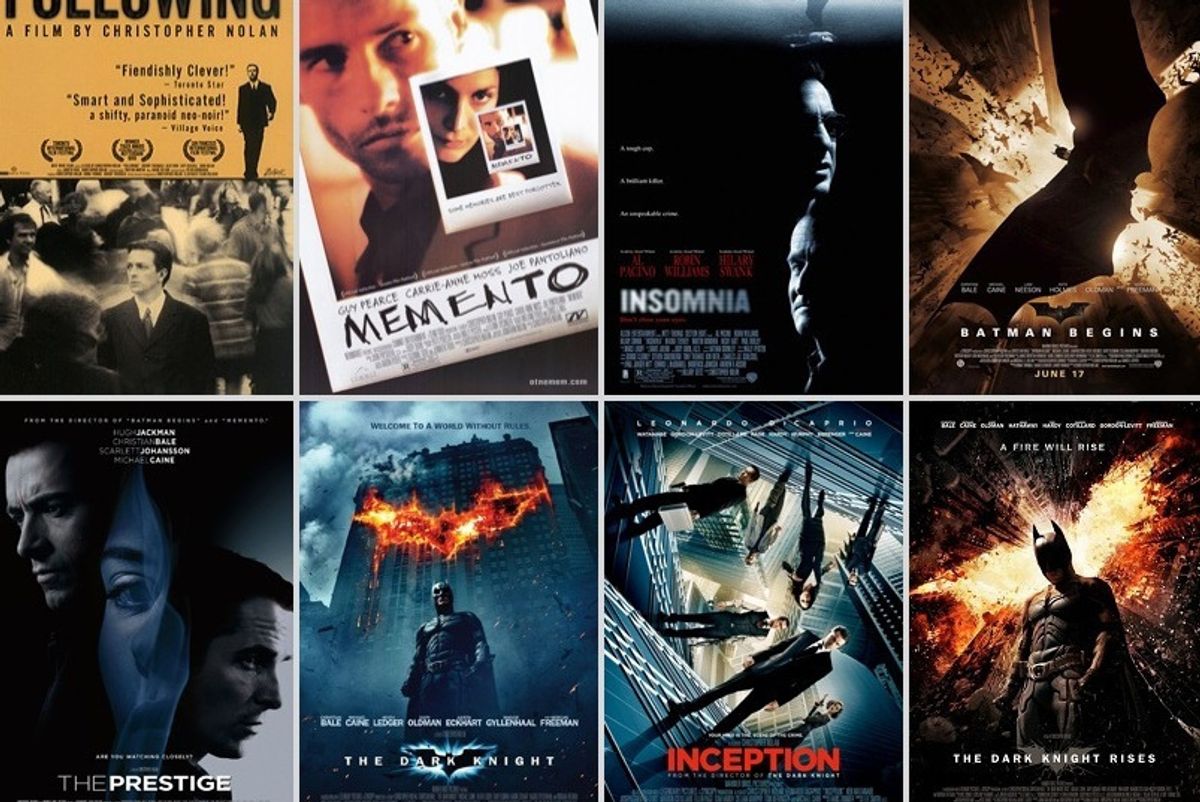 With the critical acclaim Dunkirk has garnered as a possible Oscar favorite, even before coming out, what else has Christopher Nolan made? Are they all good? Christopher Nolan has made some incredible movies (such as Memento & Batman: The Dark Knight), but also some that have fallen short (Insomnia" & "Following" ), but "Dunkirk" promises a soon-to-be classic. With "Dunkirk," he takes on his first-ever war epic. Purchase tickets to Dunkirk ahead of time to miss the crowds.
To celebrate his arguably best movie, coming to theaters on Friday, Popdust takes a look back on the filmography of Nolan, and decides what has hit and what should have quit.
10 best and the worst Christopher Nolan movies:
#1. "Insomnia" (2002) - WORST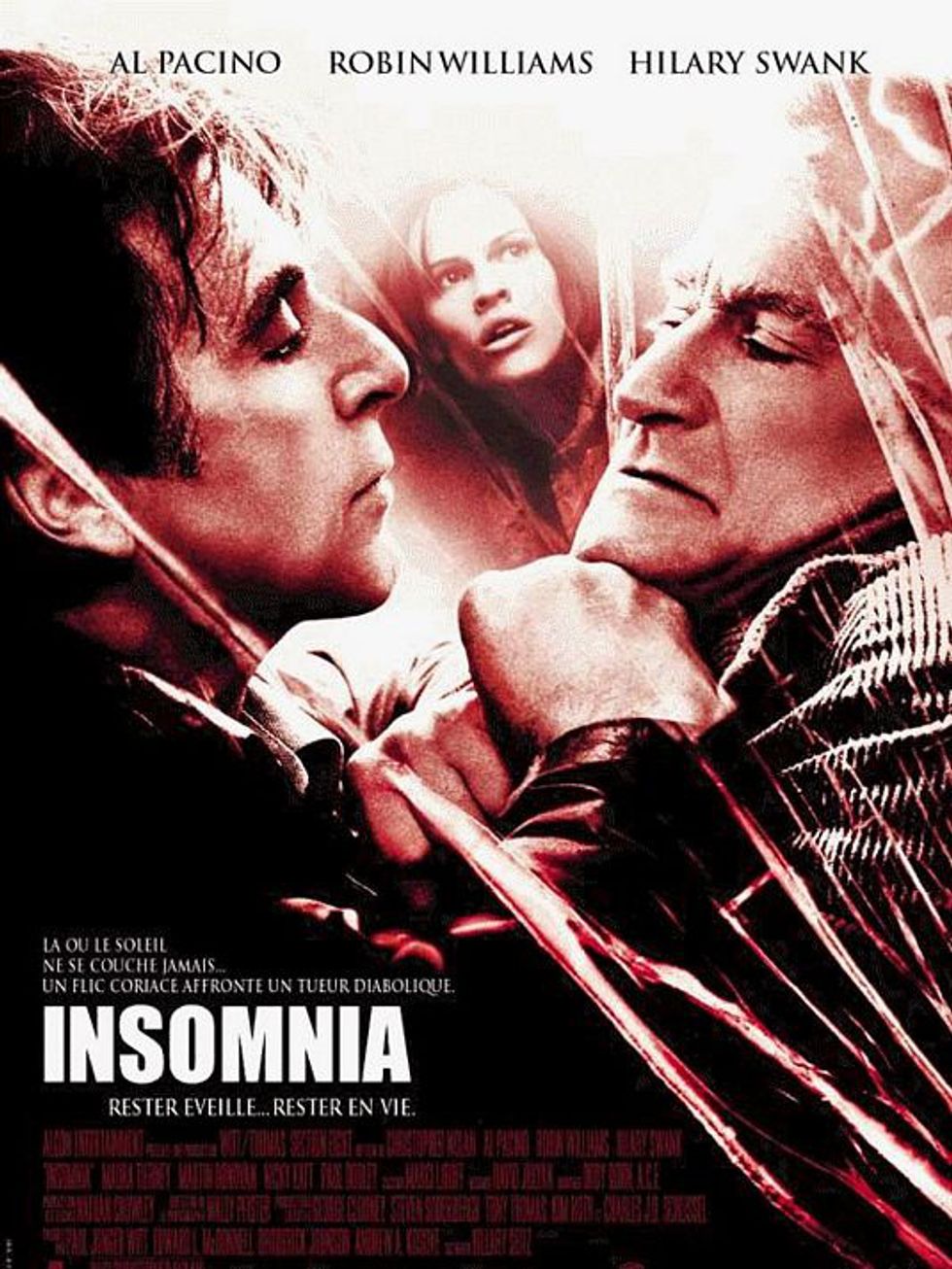 After the success of, "Memento," Nolan directing this thriller, starring Al Pacino and Robin Williams. Seeing Williams as the bad-guy was intriguing, but Pacino was not at his best, playing a cop working to solve a murder in an Alaska with perpetual daylight. Never ending day is an alright premise if done creatively, but it falls short. Of course the American version wasn't as good as the original Norwegian movie it's based on.

​#2. "The Prestige" (2006) - BEST
Made between "Batman Begins" and "The Dark Knight," it's the movie that doesn't get the respect it deserves in Nolan's filmography. When it came out, "The Prestige" was talked about in reference to another magician movie that came out the same year, "The Illusionist" starring Edward Norton. But through time Nolan's movie, starring Christian Bale and Hugh Jackman as competing magicians, has finally begun to get some respect.

#3. "Following" (1998) - WORST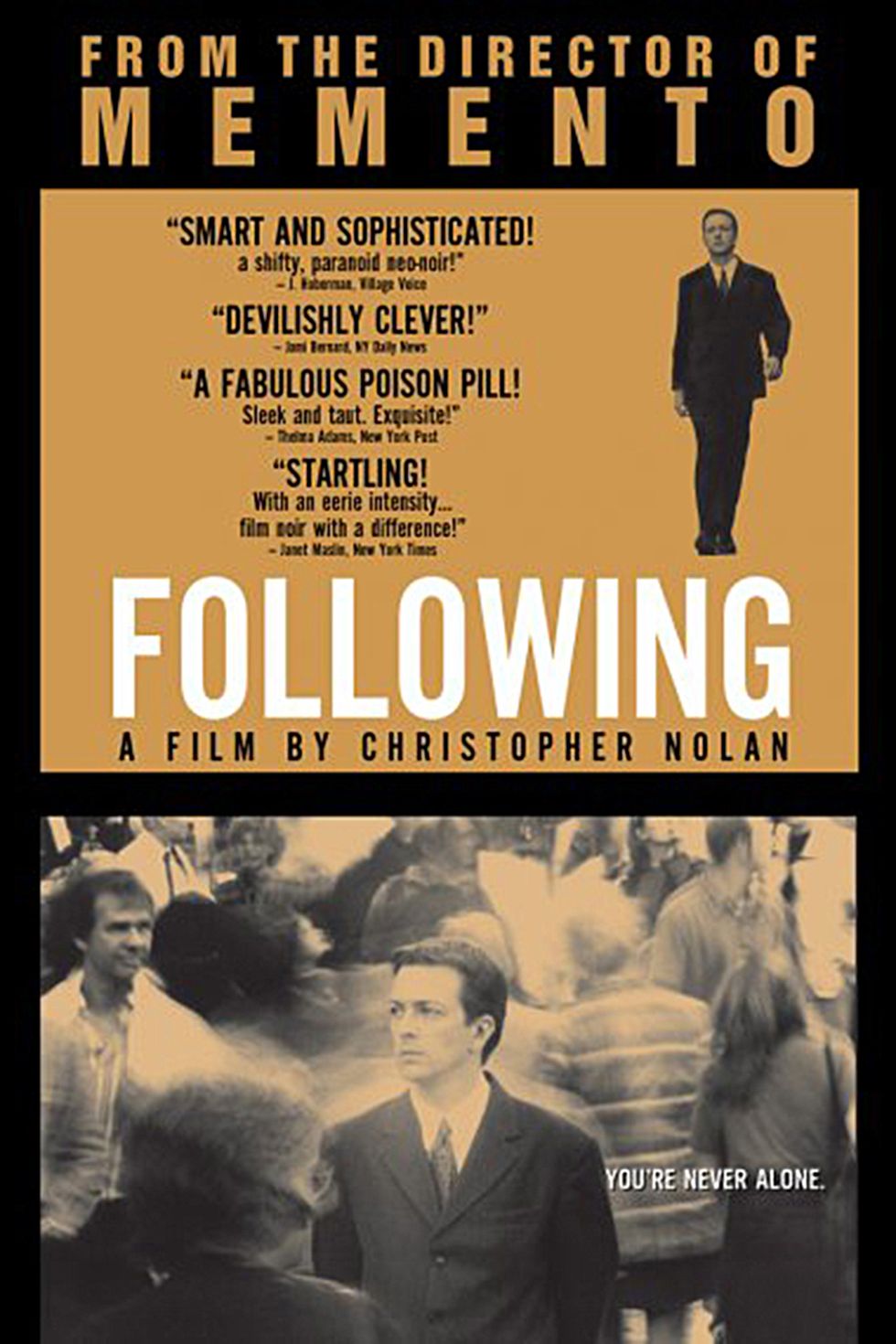 It's his first work, got to give him a break. Lol. Nolan's feature debut is unique right out of the gate: A writer who gets his material by following strangers around. Of course, things get more complex, like when he is put under the wing of a thief. This black-and-white movie shows hints of Nolan's greatness from the surprise reveals in the story, to the use of music.

#4. "The Dark Knight" (2008) - BEST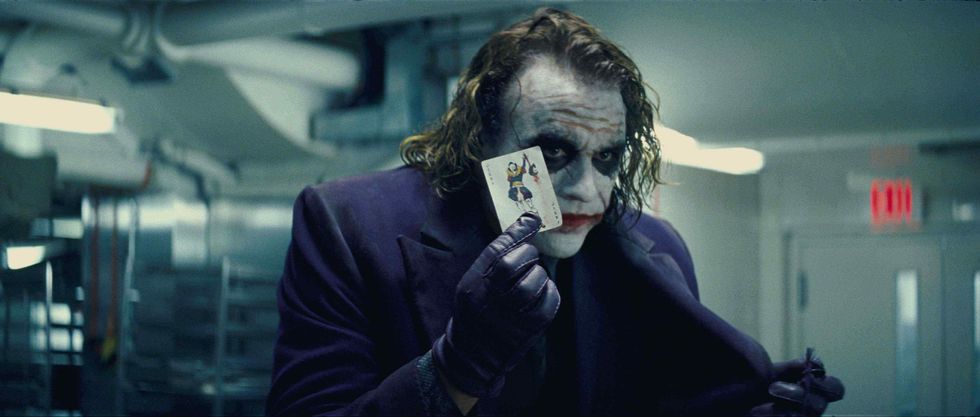 Creating arguably the greatest superhero movie ever made, everything clicks right for Nolan in this one — from the high stakes Bruce Wayne is up against, to the action, and, of course, Heath Ledger's incredible performance as The Joker.

​#5. "Interstellar" (2014) - BEST & WORST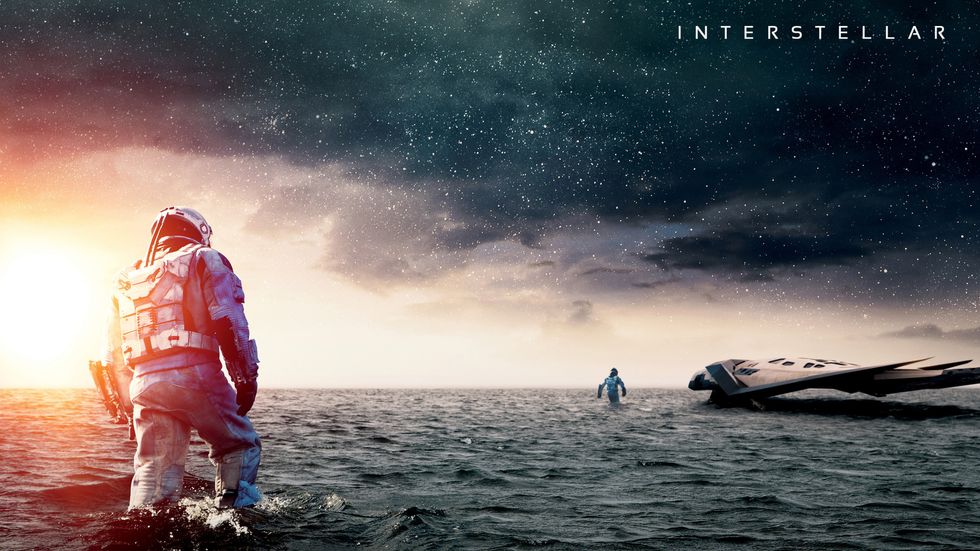 Perhaps Nolan's most ambitious movie to date, his "2001"-like epic look into space even confused the most hardcore of Nolan fans. Perhaps too smart for its own good, it's certainly a movie that will gain more acclaim as new generations come across it. It was amazing cinematically, but it was so long I stopped caring. The visuals were not enough to hold me.

#6. "Inception" (2010) BEST & WORST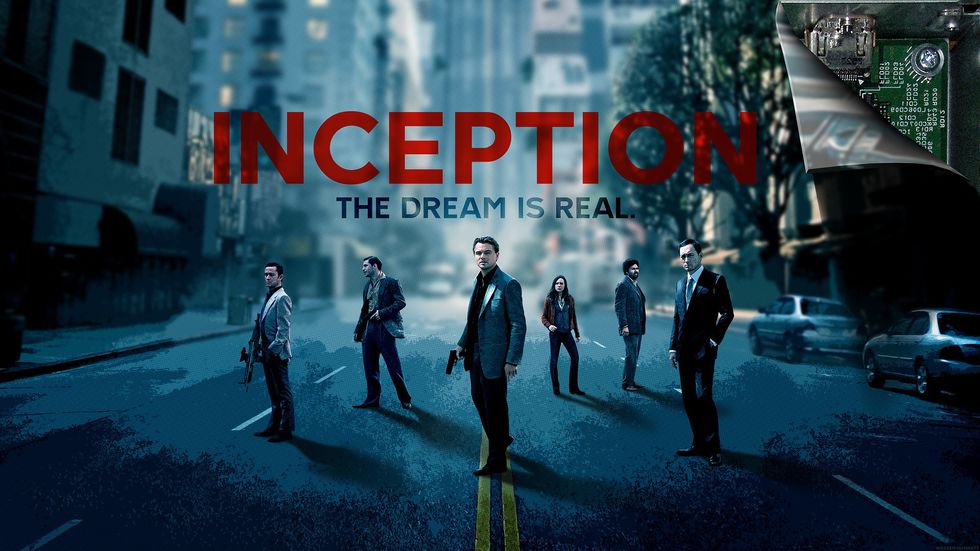 Exploring the power of dreams, Nolan delivers an incredibly complex thriller where reality is only in the eye of the beholder. But it also it lost my attention. Great world, but left me confused. Exploring his usual theme of love and loss, Nolan uses visual effects beyond anything he'd done up to that point. It's a movie that still amazes after multiple viewings, but like "Interstellar" it is eye candy.

#8. "Batman Begins" (2005) - BEST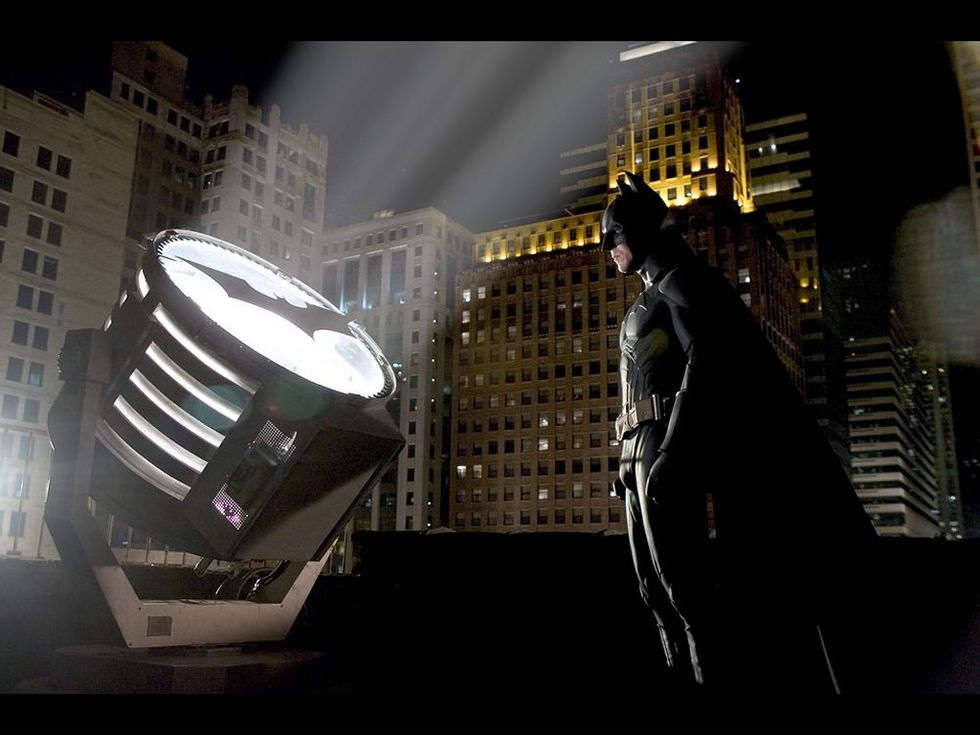 Finally a superhero movie that is dark and not as comical as the one Tim Burton made. Nolan reboots the Batman franchise with an impressive origin story that rides on the talents of its lead, Christian Bale. Though we had to deal with the lame Scarecrow as the villain (sorry, Cillian Murphy), the movie gave us a lot to be excited about going forward.

#7. "The Dark Knight Rises" (2012) - WORST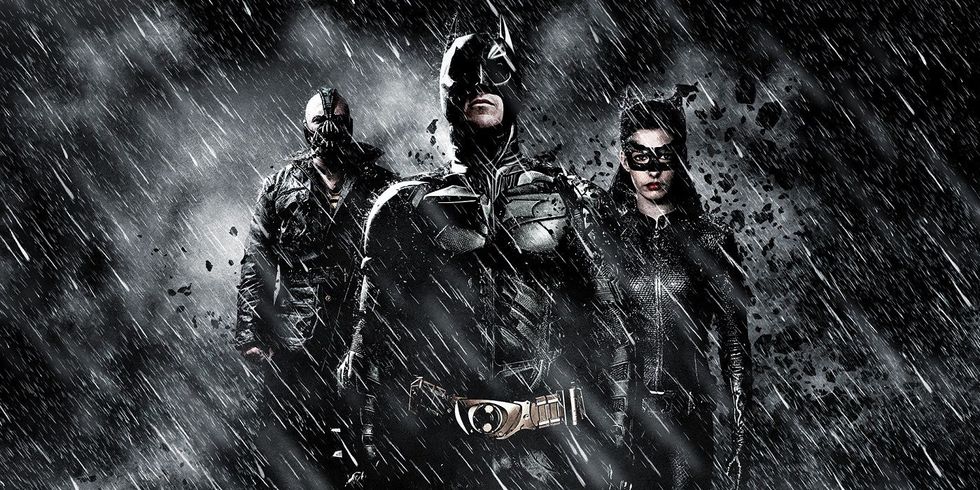 So bad, it is so boring, even though the special effects are off the chain. The final chapter in Nolan's Batman franchise hit a little franchise fatigue. And the trouble people had even understanding Tom Hardy's words as Bane didn't help things, either. But, like with most Nolan movies, it has one heck of an ending.

#9 "Dunkirk" (2017) - TBD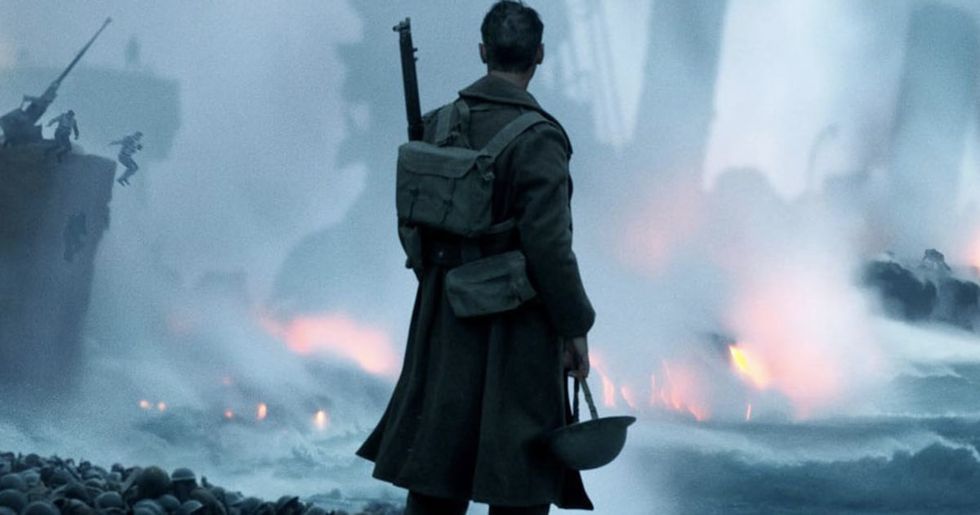 Intimately telling the evacuation of Allied forces at Dunkirk, France during World War II, Nolan shows the heroics and fortitude of those involved in the event to perfection. With a stirring score by Hans Zimmer and storytelling that builds up to a thrilling conclusion.

#10. "Memento" (2000) - BEST
Last but not least, possibly the best, "Memento" put Nolan on the map. It caught everyone by surprise at the indie festivals. The movie has a great performance by Guy Pearce as a man plagued by short-term memory loss. The story being told in reverse is why it stood out. The concept was original and captured the imagination of movie goers and wonder about what was next for Chris
Scores and Stats of all of his films (Rotten Tomatoes):

95%

Screenwriter
Director
Producer

—

2017

No Score Yet

—

2017

27%

$293.8M

2016

100%

—

2015

No Score Yet

—

2015

71%

Director
Screenwriter
Producer

$158.8M

2014

20%

$23.1M

2014

55%

$291.1M

2013

92%

$29.1k

2012

87%

Director
Screenwriter
Producer

$448.2M

2012

86%

Director
Screenwriter
Producer

$292.6M

2010

94%

Producer
Screenwriter
Director

$533.4M

2008

76%

Producer
Screenwriter
Director

$53.1M

2006

84%

$204.2M

2005

92%

$67.3M

2002

92%

$23.9M

2000

78%

Director
Producer
Screenwriter

—

1999
Follow CHRISTOPHER NOLAN on Facebook | Twitter

---
Dan Victor is editor in chief of Popdust and producer of Popdust Presents. He is also a music producer, bassist for Low Profile (live hip hop) & The Coldpress (indie rap) and front-man for Ductape Halo (indie rock). Follow on Youtube.
---
READ MORE ABOUT MOVIES...

New "BLADE RUNNER 2049" Trailer: What's Harrison Ford got to say to Ryan Gosling?
Could "WISH UPON" be the scariest movie coming out? Opens Tomorrow!
DUNKIRK lets the film convey the story, rather than say it
---
Sources: Rotten Tomatoes, Business Insider, IMDb