FILM & TV
A movie about another disastrous movie — what could go wrong?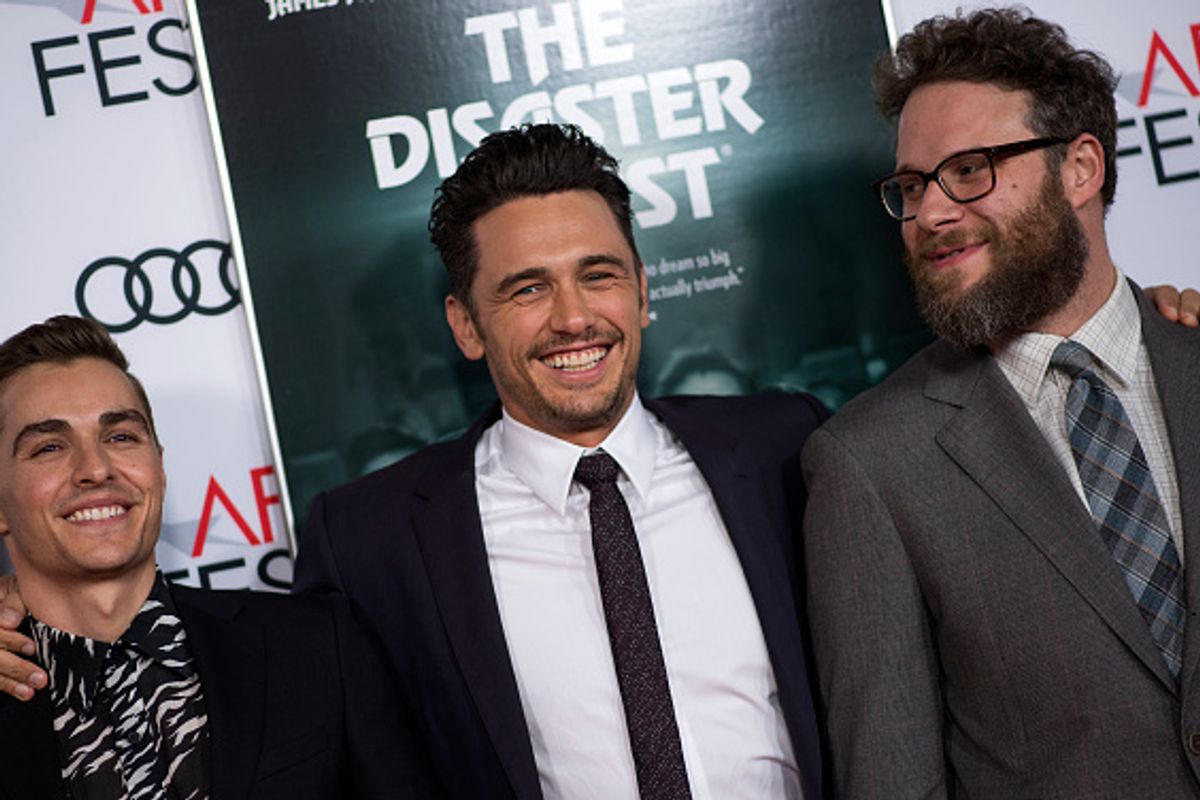 Getty Images
"The Room" has arguably been labeled as the worst movie ever made — but in the age of irony and millennial humor, it's been transformed into a comedic yet dark biopic directed by none other than James Franco.
Known for "Freaks and Geeks," "Pineapple Express," "Spring Breakers" and more, Franco has dabbled in most film and television genres. Now, he's cast his little brother alongside his favorite colleague — and presumably best friend — Seth Rogan.

Even though recent trailers seem to focus on both Greg Sistero (Dave Franco) and Tommy Wiseau (James Franco) equally, the movie's actual protagonist is Sistero — who wrote the memoir "The Disaster Artist: My Life Inside 'The Room,' the Greatest Bad Movie Ever Made."
From their initial meeting in an acting class, Wiseau takes Sistero to Hollywood from San Francisco and starts writing the script for his infamous film. With a strangely endless source of funding, Wiseau then begins on this new venture with his new best friend — that seemingly hints at weird romantic undertones.
This film seems like it was basically made for the top spot on Franco's portfolio — it's easily one of his strongest and strangest roles yet which will demonstrate to his fans how dynamic his talents can be.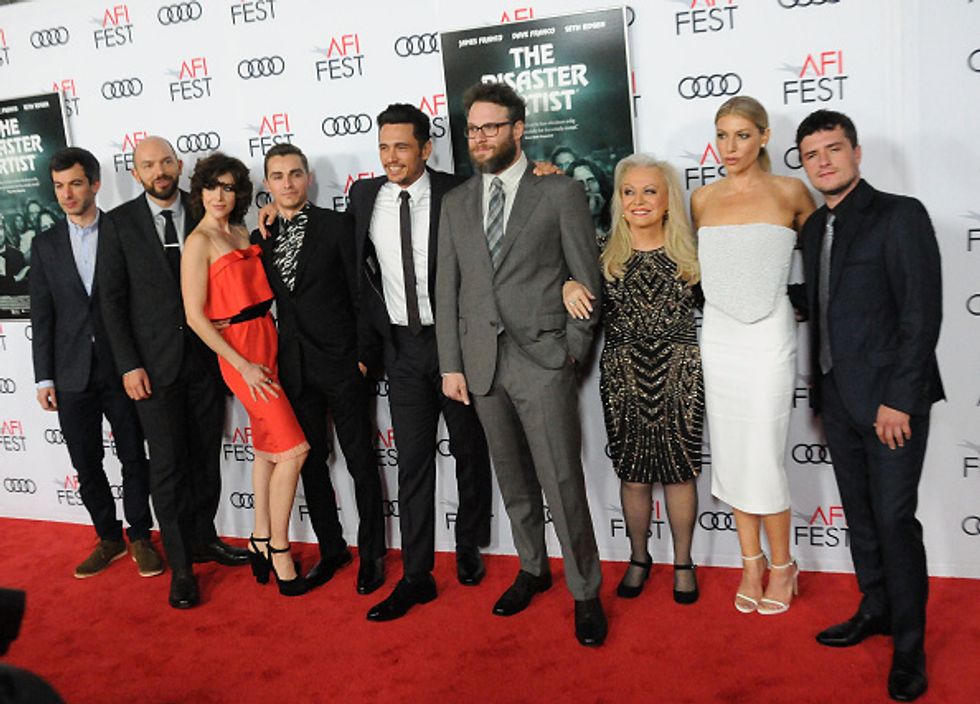 Actors Nathan Fielder, Paul Scheer, Alison Brie, Dave Franco, director/actor James Franco, actors Seth Rogen, Jacki Weaver, Ari Graynor and Josh Hutcherson attend AFI FEST 2017 Presented By Audi - Screening Of 'The Disaster Artist' at TCL Chinese Theatre on November 12, 2017 in Hollywood, CaliforniaGetty Images
However, it will be a challenge since some of the actors among him will include Zac Efron, Alison Brie and Bryan Cranston. The cast is mostly made out of comedic actors so we can be sure to expect a few laughs too.

I am hesitant about laughing and joking about a character that has been labeled as loopy and strange in the past. However, the film does currently have a 96% rating on Rotten Tomatoes along with a 3.5 out of four stars for Rolling Stone.
And although it's not mandatory for you to watch "The Room" or read Sistero's first hand account, it certainly would help. Some even say the genre of the entire movie even relies on your previous knowledge of Wiseau. I know I'd probably be lost without some kind of a guide.

However strange the film seems now, more will be understood in a week. You'll probably just have to watch "The Disaster Artist" yourself on Dec. 1 and decide on your own how to feel about it.
---
POP⚡ DUST | Read More…
#WomenCrushWednesday: Maggie Szabo Interview
THE REAL REEL | Is Larry David an Activist?
ROLE PLAYGROUND | What's my issue with Skyrim?
---