Top Stories
We need to talk about how celebrities are still people — and how they deserve the same respect as others with serious illnesses
Celebrities are still people, illness doesn't discriminate.
We probably all know someone with a serious illness — mental or physical. However, we don't see or hear many celebrities who are open with these topics. They are seen as perfect entities — not allowed to have any imperfections or complications.
However in recent years, many celebrities have felt comfortable revealing their illnesses, whether through interviews or social media. One of these people is Selena Gomez, who revealed her lupus diagnosis two years ago.
Selena Gomez Opens Up About Her Struggle With Lupus to Ellen DeGeneres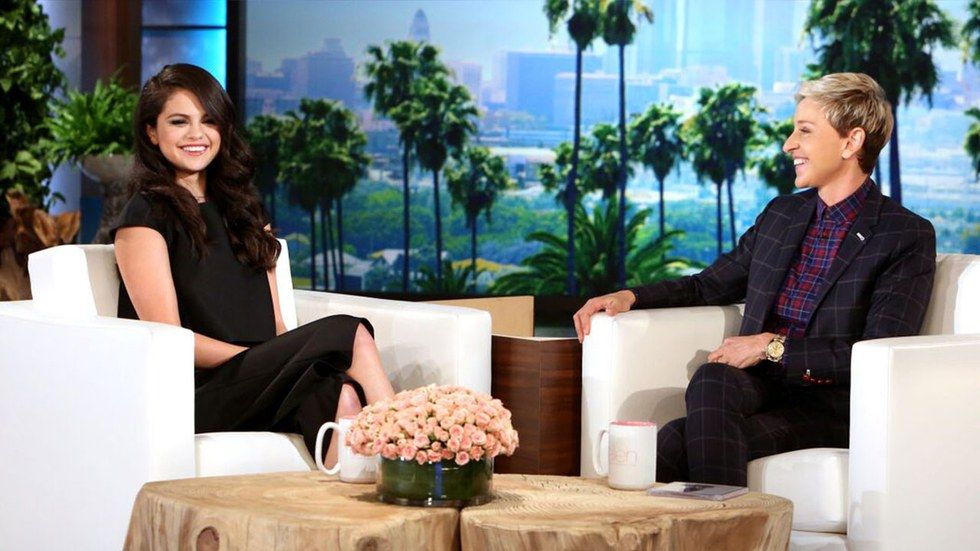 The "Good For You" singer proves she's stronger than ever.

Ever since then, she's been taking time off from promoting her music and making public appearances. A year after her diagnosis, Gomez revealed to People magazine that she's been dealing with "anxiety, panic attacks and depression" that resulted from lupus.
She's recently returned to Instagram with another post — this time publically announcing that she's had a kidney transplant over the summer and has been recovering on the DL. Gomez posted a picture of her donor, Francia Raisa, and a couple Polaroids of her scars and recovery, along with a lengthy caption.
Lupus is an autoimmune disease that makes antibodies that target healthy tissue — thus causing damage to various parts of the body. It's a little known disease that Gomez tries to raise awareness and promote destigmatization towards along with the Lupus Research Alliance.

Gomez also mentioned that she'll be sharing more information soon — she's actually been very open about this process, which is a new idea for many celebrities. Lady Gaga, Nick Cannon, Toni Braxton and Seal have also spoken out about their struggles with lupus.
Perhaps celebrity silence on their experiences with illness is due to how public their lives already are. Gomez only revealed her diagnosis because rumors were going around about how she was addicted to drugs. "I wanted so badly to say, 'You guys have no idea. I'm in chemotherapy. You're a-------,'" Gomez said.
Tons of celebrities have also come out with their diagnosis and their hardships— Lena Dunham with endometriosis, Tom Hanks with diabetes, Lil Wayne with seizures, Venus Williams with Sjogren's syndrome, and many more.
It's time we treated celebrities like normal people who need their privacy — and the same respect we give our friends and family members. Don't entertain drug addiction rumors or speculate what illness they may have. Just because these people are public figures does not mean we have to kick them when they're down.
---