FILM & TV
Remember the "Deewaar" movie star by watching and commemorating his best films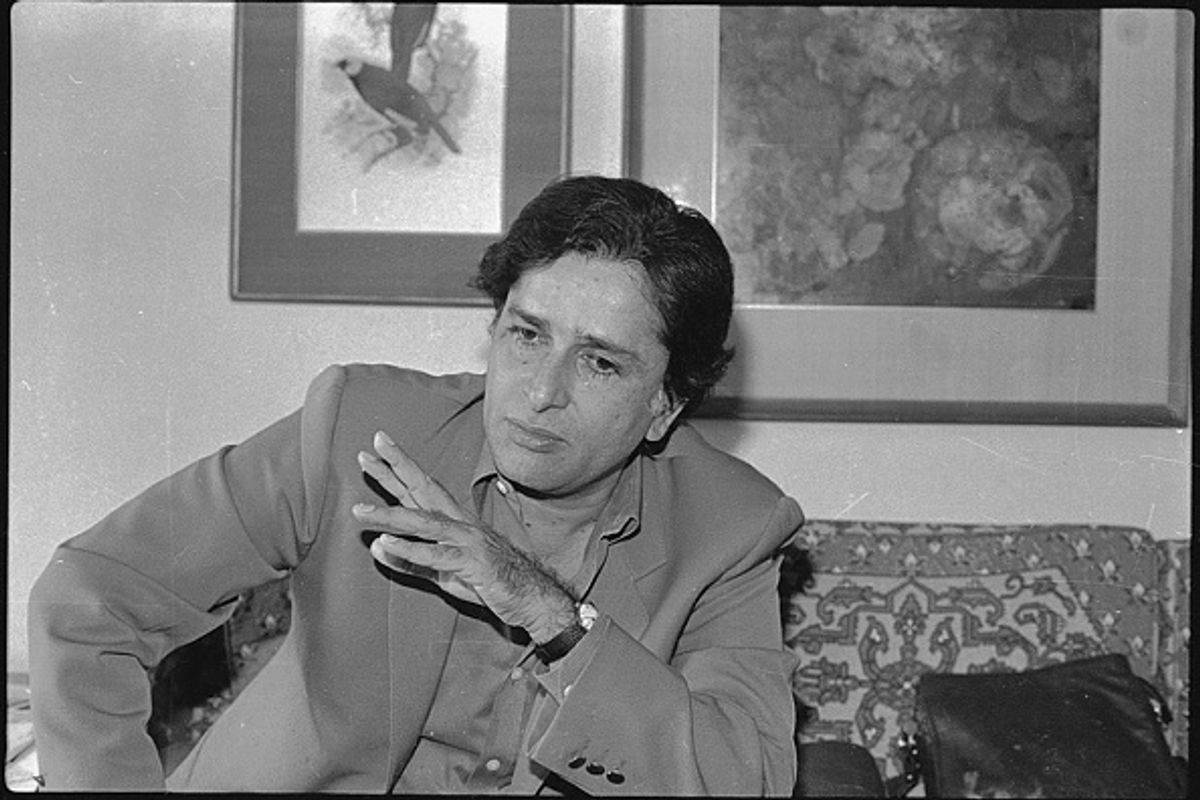 Getty Images
On Sunday Dec. 3, actor Shashi Kapoor was admitted into a Mumbai hospital for a chest infection. After being ill for quite some time, he passed away today at age 79 in the Kokilaben Dhirubhai Ambani Hospital.
Born into a highly influential Bollywood family, Shashi Kapoor was destined for greatness in film — he became an extremely beloved actor and producer and starred in numerous Hindi and English-language films.
Although Kapoor appeared in many films as a child, his roles in Merchant Ivory productions were the most coveted. He even received the Dada Saheb Phalke Award in 2015 which is the most prestigious award in Indian cinema.
To remember Shashi Kapoor and his impact in film and culture, here are five of his most popular films to watch this week.
5. Waqt (1965)
In " Waqt," a natural disaster separates the members of a rich and influential family — they never reunite as a happy family, but the film outlines how interconnected their lives are and how their different paths eventually lead them together in a courtroom.

Shashi Kapoor plays Vijay, a driver who gets bribed to not testify for a crime, but eventually does the right thing. This film led the movement in films featuring multiple stars and pioneered the path for other productions in the industry.
4. Satyam Shivam Sundaram (1978)
" Satyam Shivam Sundaram" is a romance film starring Zeenat Aman as Rupa and Shashi Kapoor as Rajeev. Rupa has half of her face disfigured and Rajeev falls in love with the other half. When he finds the "ugly" side of her looks, he meets a mistress in the night who is coincidentally the same woman.

Eventually, Rajeev comes to his senses and saves Rupa from drowning — it's a very introspective film on the differences between physical and spiritual attraction.
3. Kabhie Kabhie (1976)
Playing another character named Vijay, Shashi Kapoor is the arranged husband of Pooja, played by Rakhee Gulzar. Her real love, Amit, also marries someone else and the two cursed lovers create their own families and both have kids.

Their kids eventually come together and fall in love, reuniting the old lovers as friends — " Kabhie Kabhie" is a powerful romantic film that also has an amazing soundtrack.
2. Jab Jab Phool Khile (1965)
Yet another romantic love story, Rita, a wealthy heiress, chooses to relax on a houseboat, rented out by Raja, played by Kapoor. They fall in love of course, under the disapproval of Rita's dad.

Throughout " Jab Jab Phool Khile," we see Rita's dad plot to have Rita follow his controlling path of marriage and life.
1. Deewaar (1975)
Arguably Kapoor's best film, " Deewaar" is a crime drama that follows the lives of two brothers that end up in the slums as children and then opposite sides of the law as adults. Kapoor plays Ravi, the policeman in turmoil over his brother's involvement with the underworld.
This film pioneered the path of anti-establishment and anti-heros in Indian cinema and came in as the fourth highest-grossing Bollywood film of that year.
If foreign films aren't really your thing or if you've never watched an Indian film before, it's probably time to spread your cultural knowledge and experience something from somewhere else in the world. Understand how and why Shashi Kapoor was so revered as an actor and producer and why you should also respect and honor his passing.
---
POP⚡ DUST | Read More…
#WomenCrushWednesday: Maggie Szabo Interview
THE REAL REEL | Is Larry David an Activist?
ROLE PLAYGROUND | What's my issue with Skyrim?
---