Fashion
The winter sports-inspired collection makes techy, sporty design wearable.
By Kohei Kawashima
Plenty of designers have been taking the "autumn" part of the "autumn/winter season" part literally, from Halloween tones at Katie Gallagher to a dancing leaf man at Dan Liu, which has worked out better than you might expect. Along a similar line, ICB's Fall/Winter 2017 collection, which debuted February 14 at Skylight Clarkson Square, is, well, wintry. It takes inspiration from mountain climbing gear and winter athletic clothing. And despite the strong sporty influence, the collection manages to be well-rounded.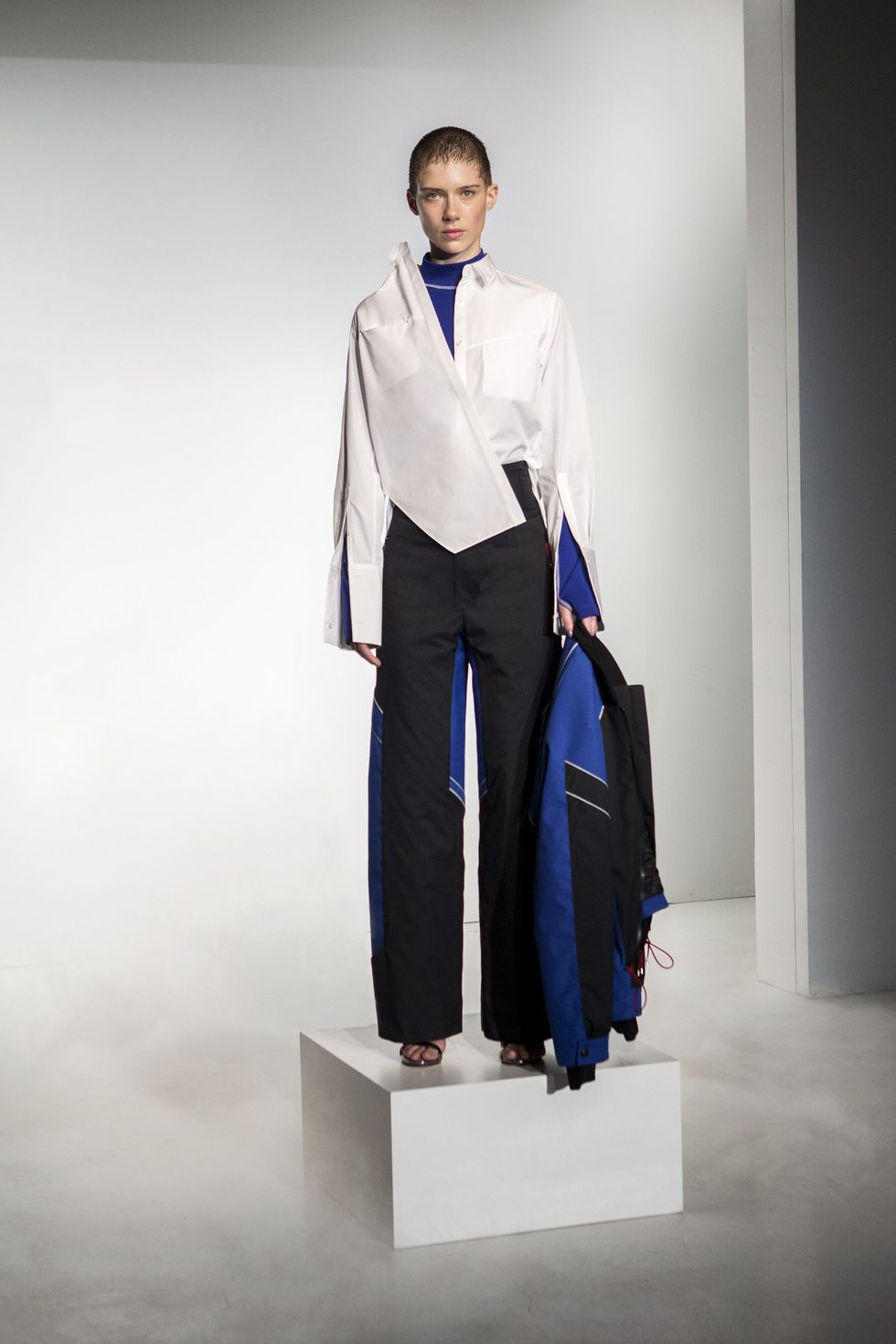 By Kohei Kawashima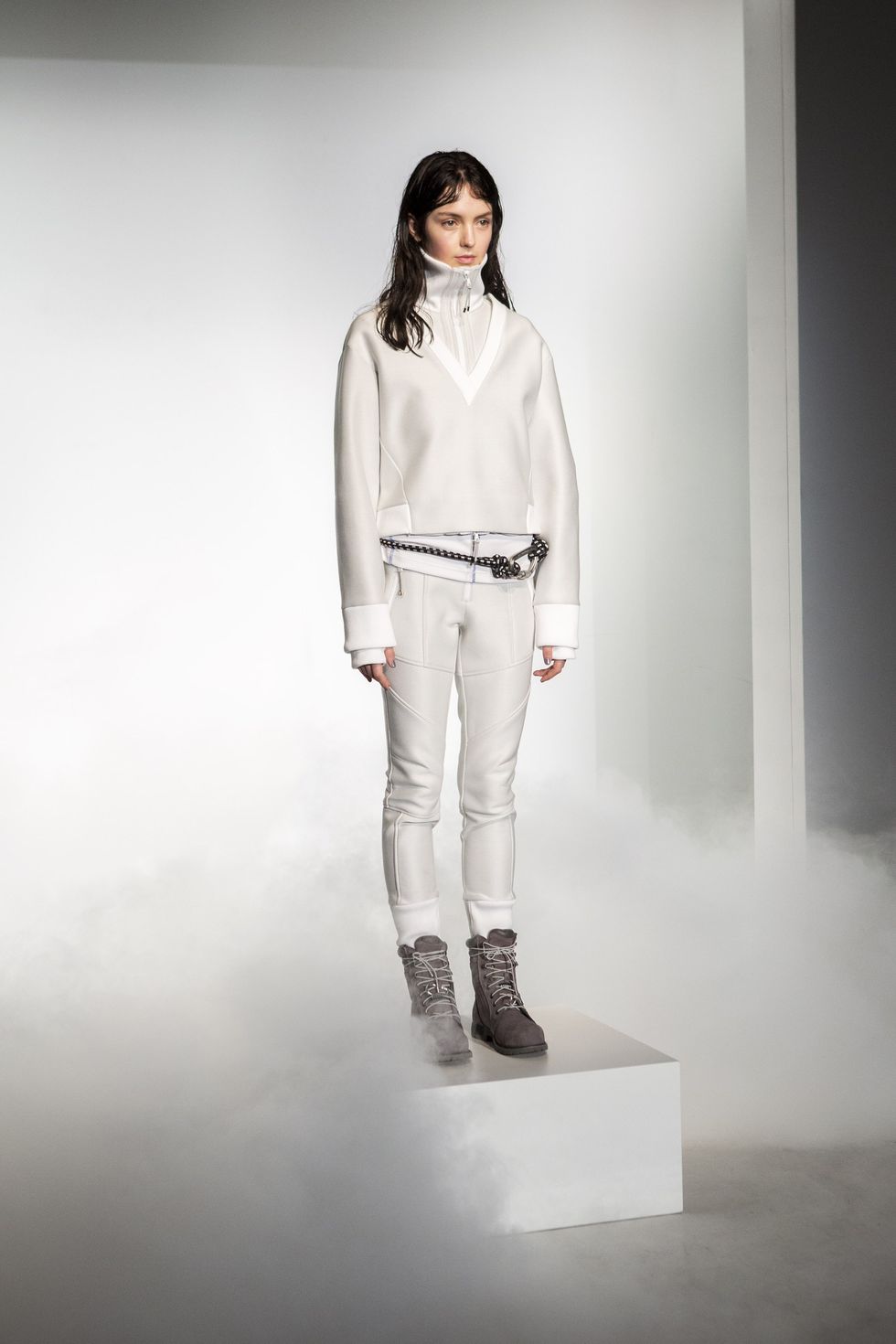 By Kohei Kawashima
Some ensembles in the collection, to be clear, simply are winter gear—heavy, weather-proof fabrics in cobalt and white. But even the less literal pieces are styled with bungee cords, beanies, and boots by CAT (yes, the construction equipment company) and incorporate bonded jersey, thick materials, stark whites and blacks, and sharp, sporty angles. Models have rosy cheeks and slightly wet-looking hair, as if they just came in from the snow. One particularly successful ensemble was an athletic-looking but very wearable layered sweater/jacket and pants outfit in bright mountain white. A bonded jersey jacket, zipped up literally to the chin, was worn under a thick, deep-V jersey sweater, and with matching slim-fit pants with geometric stitching. The fit of the pants and use of contrasting angles in the tops kept the all-white outfit from verging into Michelin Man territory.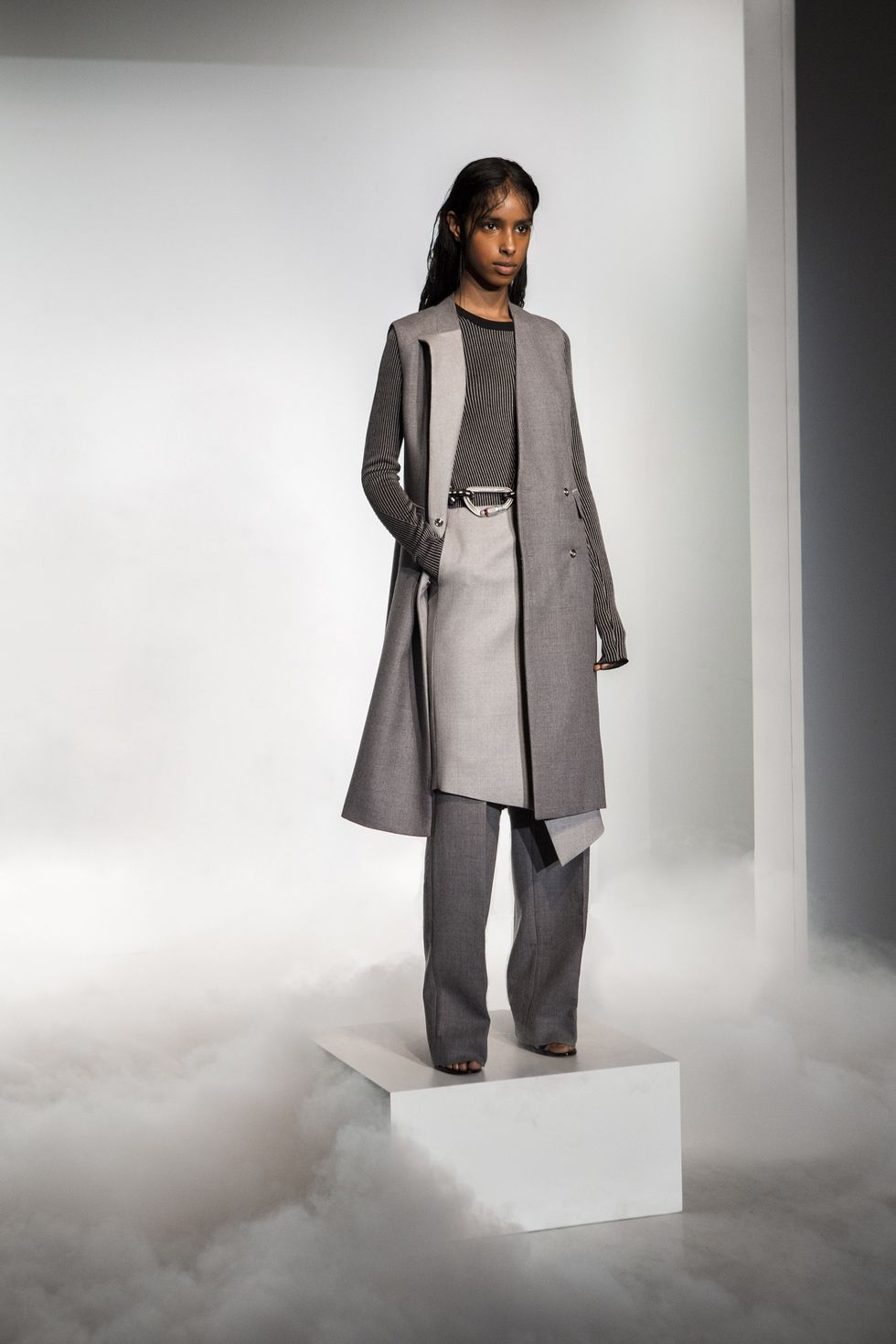 By Kohei Kawashima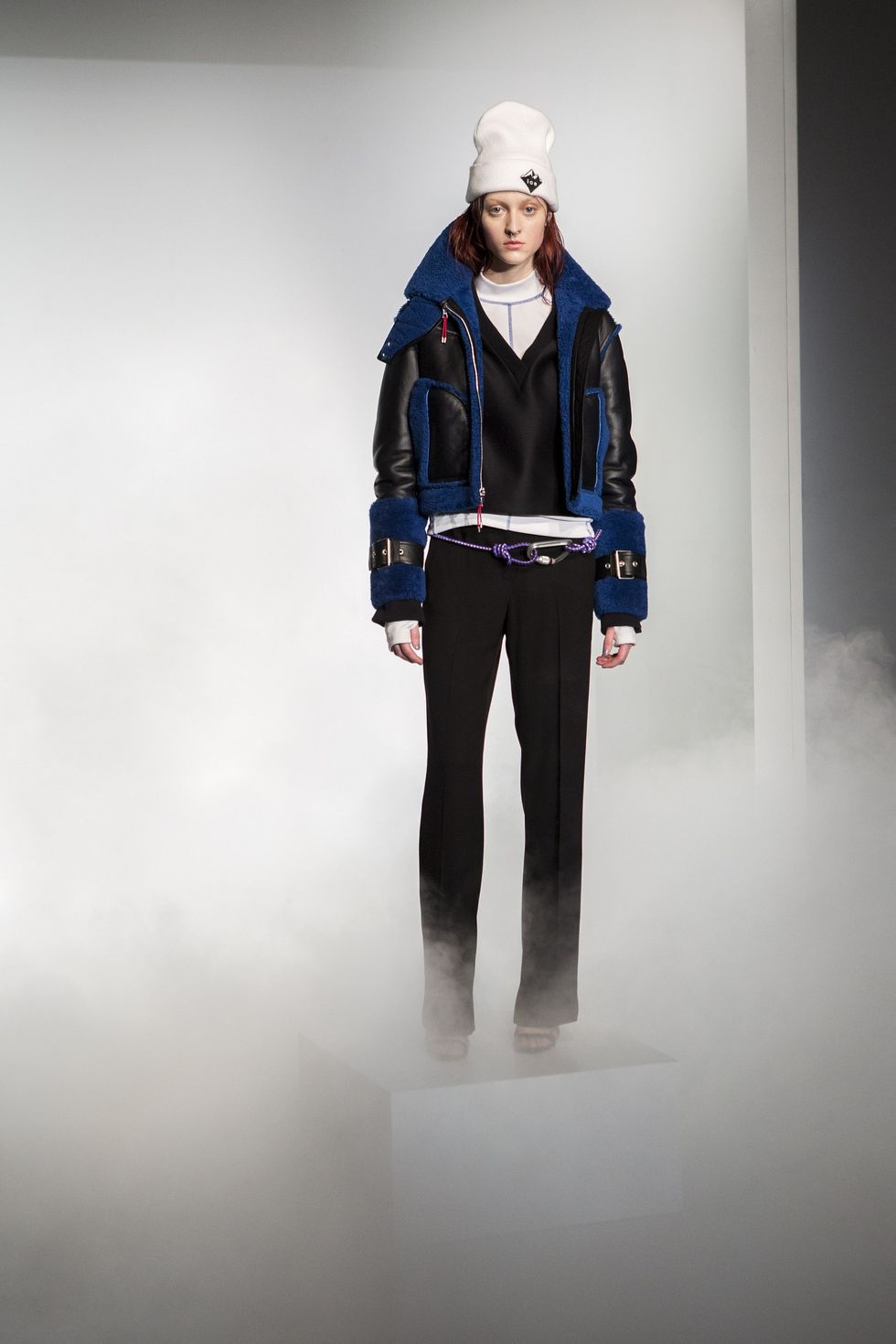 By Kohei Kawashima
Techy detailing featured in most of the collection, including one cobalt and black shearling jacket, the lines and moto-esque wrist buckles of which made it feel more fashion than fare for snowboarding. The pieces layered underneath, shiny and warm-looking wool sweaters and pants, truth be told, are just very good winter basics (some actual, practical ready-to-wear isn't unwelcome). Other techy, athletic-influenced pieces, like a blue tunic with exquisite lines, a white button-down with a kilted angle on the front, and one ensemble featuring a pencil skirt, trousers, trench vest, and slim striped sweater all in monochrome, were absolutely wearable—they read as upgrades to the basics they're based off of, a surprising blend between business or streetwear and athletic wear. Though sporty influences so often tend to be bland, done, and simply unpretty and unartistic, the infusion in ICB's collection was impeccably done.