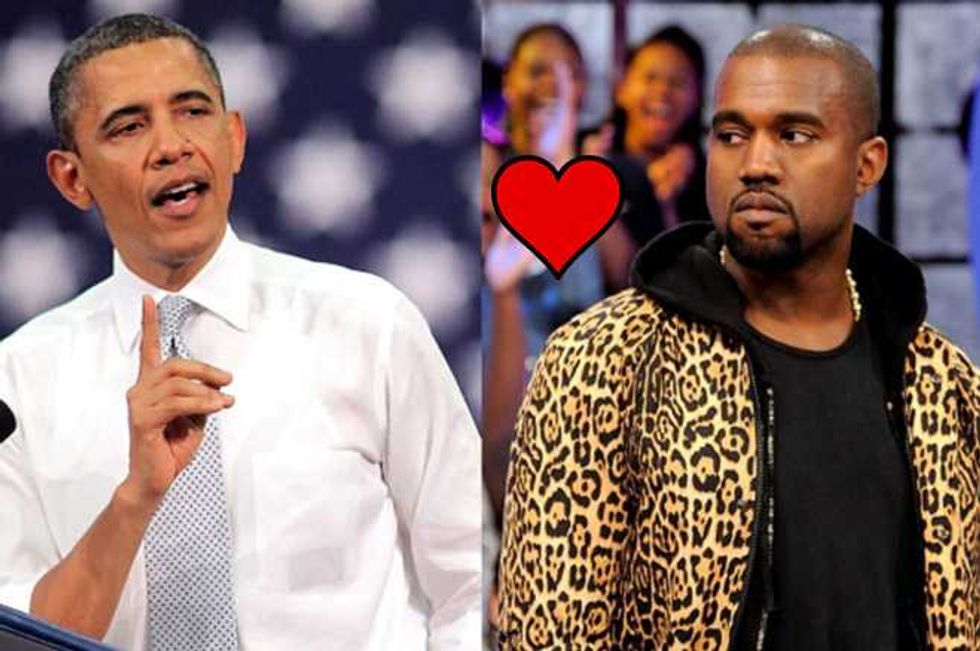 During an appearance in Paris, Kanye told his audience that President Obama calls him on his 'home phone,' a claim that Obama amiably denied on the Jimmy Kimmel show.
But according to Kanye, Obama was just messing with Kimmel.
Responding to a TMZ reporter yesterday, Kanye said:
I love Obama. He called our house before. He knows that. Don't try to pit us against each other.
In other words, who are you gonna believe, Obama or Yeezy?
Come on, it's a bromance, let these two have their privacy, okay?