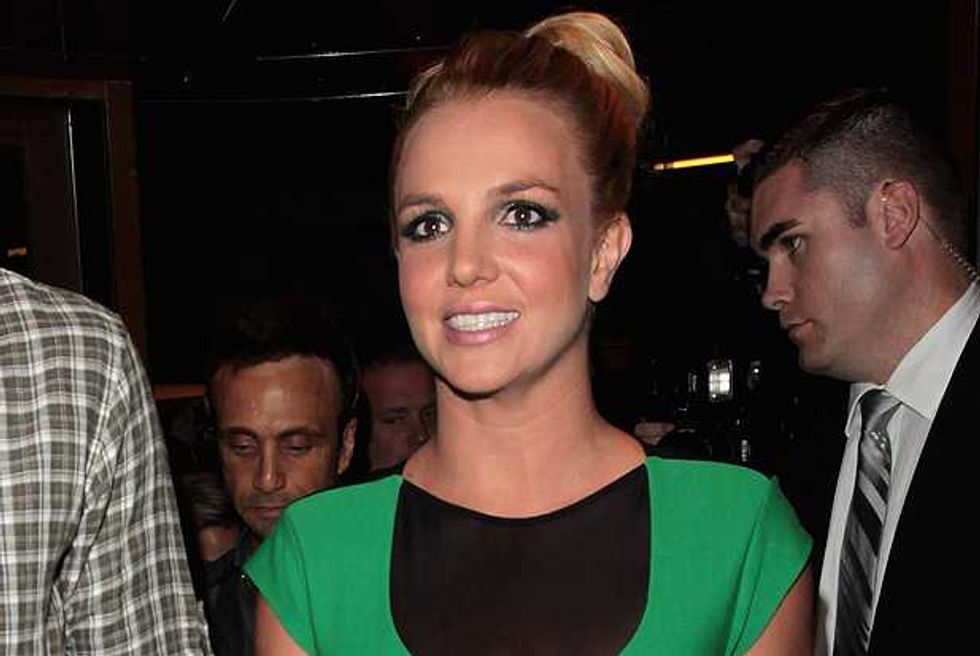 Britney Spears, who is possibly indefinitely under a conservatorship where her life decisions are controlled by first her father and now her boss-turned-husband and who once complained about that, whose last big TV gig was her liveblog of a scattered marriage, Chaotic, whose non-plotted TV appearances and interviews have either been controlled or mega-controlled, and who's pissed off at least one talent-show judge (Carson Daly, of TRL, now The Voice, and of noted wrath, is going to be on live TV soon now that her X Factor judging contract went through (to the tune of $15 million). There is absolutely no way this can go wrong! Why, as a source told E!, in lots of sentences that are practically rewrites of one another:
"She's ready for this. She can't wait to sit down next to Simon at the judges' table and give this everything she's got. She is excited about showing the world that she can do this, and do this well. This is the perfect next stage in her career. Both Britney and Simon are very excited to work together.
Oh dear. Well. Fox now has its star get, but as for the show, there are really three outcomes, only one of which is good and only one--a different one--likely. Her stint on X Factor, at least when the live shows begin, could be an uncomfortable mess, like Paula Abdul's dottier days but worse. That probably won't happen. She could turn out to be one of the best judges there, and completely lucid to boot. That probably won't happen either. What'll probably happen is that her spot on the judges' panel will be unremarkable, nice but bland, with plenty going on behind the scenes to make sure it stays that way.
Now let's all hope we're completely full of crap.