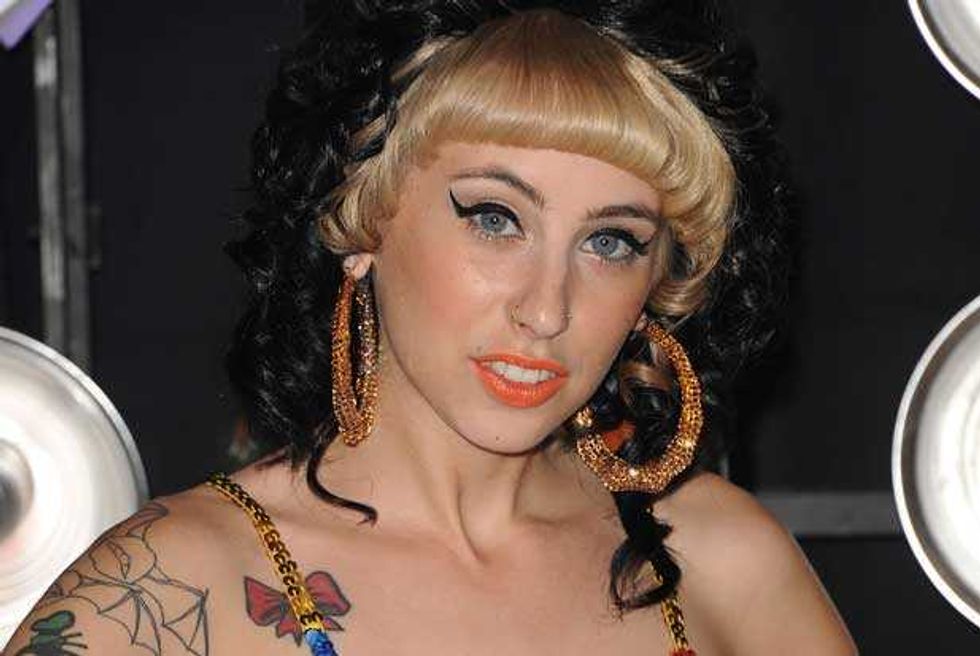 Harlem rapper Azealia Banks has gotten a lot of "Artists to Watch in 2012," thanks to her explosive debut single "212," her cover of indie rockers Interpol's 'Slow Hands," and her recent appearance on Scissor Sisters comeback single "Shady Love." As if all that wasn't enough—or maybe just to make sure—Banks is now also feuding with fellow female rapper (and internet hype sensation) Kreayshawn over Twitter. The latter posted a link to "212" hosted on website PornoHub—something Banks took as an act of aggression, though K-Swizzle swears it was innocent. Thus began the war of tweets:
Of course, there's plenty more where all that came from, with a bunch of allegedly deleted tweets including one where Azealia advises Kreayshawn not to start Twitter beefs and then "switch it up once someone's at your neck… you're always tryna be cute and funny but your not built for it. Really your not." ("Your" and "you're," grumble.)
It's probably a good thing that both rappers already appear to be at the "Try to win feud by being first to take the moral high ground" stage of the beef, since there's certainly enough room in this pop game for the unique talents of both rappers. Still, a little more social media posturing could've been fun to pop some popcorn to. We'll keep an eye on it, obvs.
[NME]