Top Stories
One day we'll all be 70, right? I'm hoping it won't be a land of puppets...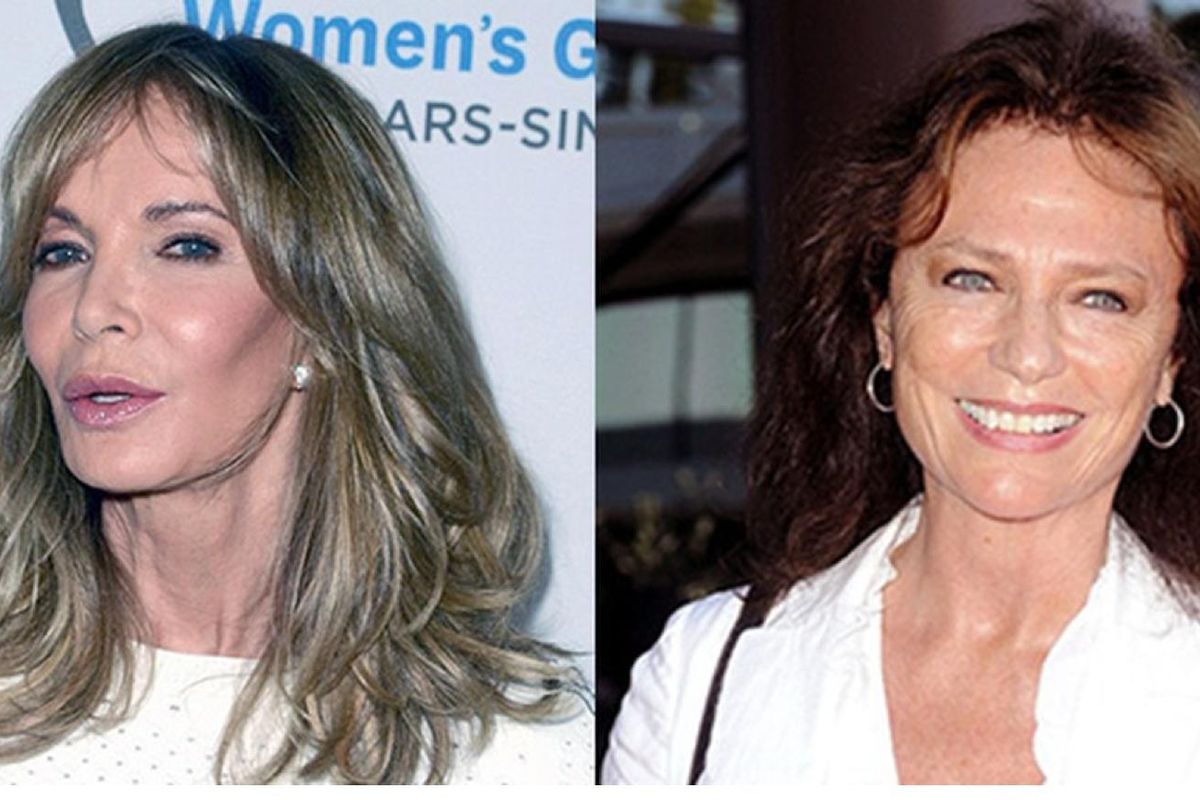 No one is young forever but try telling that to Hollywood.
Celebrities facing 70 have two choices, and most of them are choosing to fight nature.
The outcome of that path is usually the same: A puppet-like face that hints at who you used to be, but mostly looks a little (or a lot) desperate.
Jaclyn Smith has just turned 70 but you would be hard-pressed to pin an age on her. She doesn't look young but she doesn't look her age. Keeping a girlish shag hairdo doesn't help.
According to Santa Monica dermatologist Dr. Ben Benham, founder of DermaDash, Smith clearly has had cheek fillers, to resemble her looks when younger.
---
Read more...
How Real Is PumpRules—Stassi Schroeder Plastic Surgery Exegesis

Changing Face of Ray Liotta—Plastic Fantastic or Au Naturel?

Melania Trump Denies Plastic Surgery In Exciting New Pack Of Lies For GQ

How Real Is Brad Pitt—Plastic Fantastic Or Au Naturel?
---
The three most common fillers are Radiesse, Voluma and Sculptra. Sculptra is the most natural looking, and can be injected all over the face. Radiesee and Juvederm Voluma are injected mainly in the cheek areas.

Dr Benham, who has not treated Smith, also notes that when she smiles, she has no wrinkles around her eyes. Botox definitely helps the appearance of fines lines and wrinkles around the mouth, eyes and forehead.
Dr. Benham emphasizes that beauty is very personal and individual, but he notes that glowing, healthy skin is the ideal for most women. He tailors his treatment according to each person's desires and objectives, but favors a natural look.

Now look at Jackie Bissett, a natural beauty at age 71.
Admittedly, few women are as gorgeous as Bissett. But how great to see the same features, marked by time but not distorted by fillers and plastic surgery.
You can see the wrinkles and the loss of volume in her face, but to my mind it is far preferable to the smooth, inflated puppet look.
Let's take another pair of 70 year old actresses: Cher vs Helen Mirren.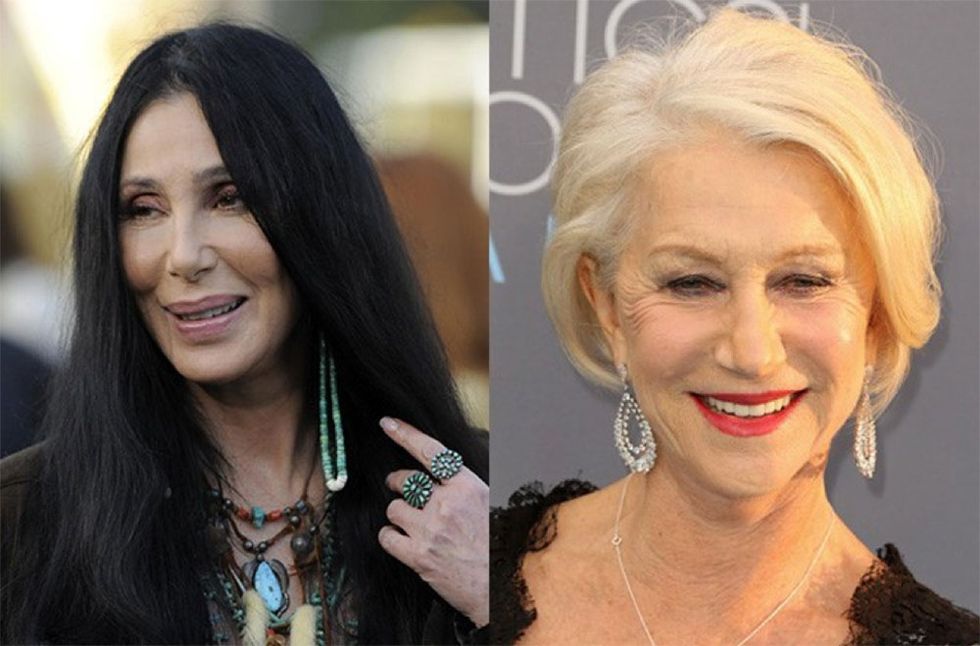 Again, with Cher we have an unnaturally smooth face with plumped cheeks and lips, in contrast to a naturally aging face that shows the years.
Maybe Jackie Bissett and Helen Mirren have had some tweaks that aren't readily apparent.
But it's clear they've made the choice to let their faces evolve, without the pretense of remaining forever young.
One day we'll all be 70, right? I'm hoping it won't be a land of puppets.
What about you?