Top Stories
Waiters, fans, golf caddies—no one is safe!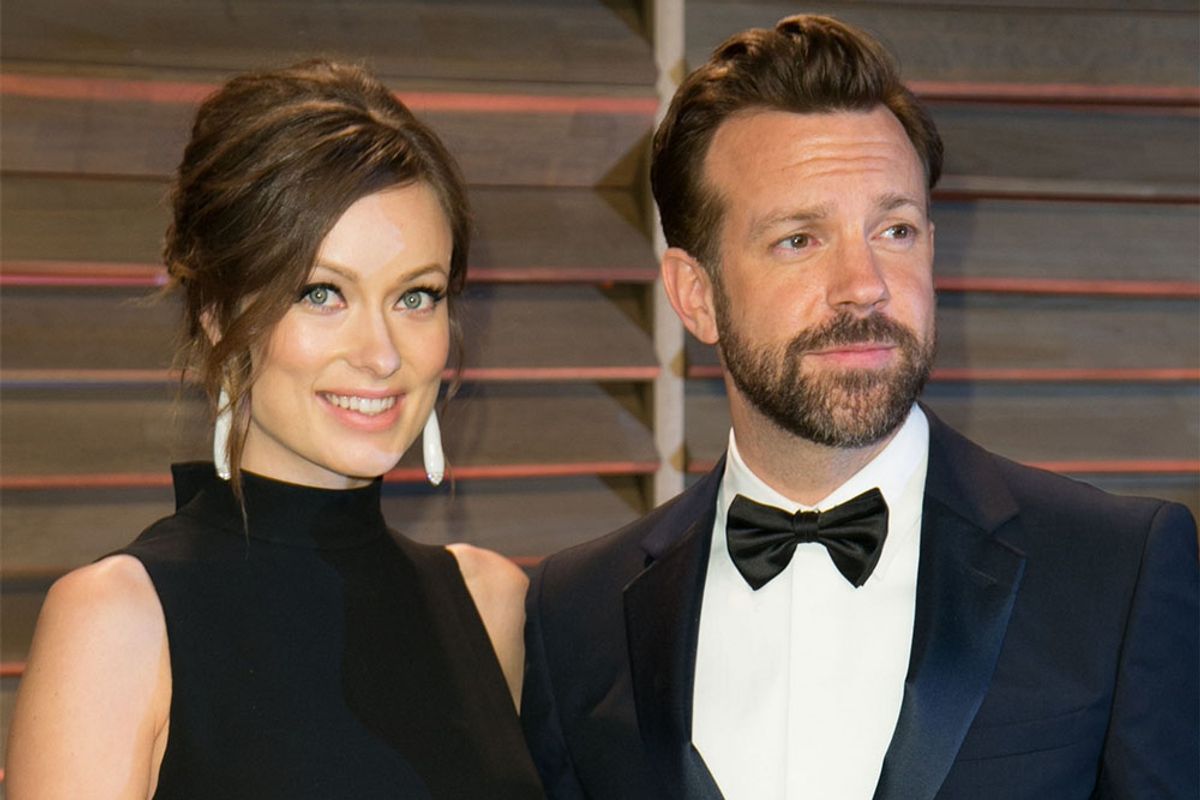 Olivia Wilde fiance Jason Sudeikis asshole—source says the glamorous couple's relationship isn't quite as picture perfect as it appears
Is there trouble in paradise for Olivia Wilde and fiance Jason Sudeikis?
The handsome pair seems to have the picture perfect relationship—thriving Hollywood careers, a beautiful 2 year-old son, and another baby on the way!
But a source close to the glamorous couple says it's not quite as picture perfect as their red carpet pictures may show, and the reason may surprise you.
"Jason actually has a bad temper," a source close to the couple tells Popdust exclusively.
The funny guy from Saturday Night Live, Horrible Bosses, and We're the Millers?
It can't be!
Oh it be.
"Fortunately he doesn't really take his anger out on Olivia," the source says. "He worships the ground she walks on.
"It's more waiters, fans, assistants, that sort of thing."
---
Read more.....
Olivia Wilde Breastfeeds Baby Otis During Glamour Shoot, Looks Angelic

Olivia Wilde Says Leaked Solange Video Is "Trashy and Gross"

Bill Hader Does Hilariously Accurate Impersonations Of SNL Costars

Is Monogamy Necessary? 10 Celebrity Couples Who Have Open Relationships
---
In fact, he completely humiliated a fan in New York during the week of June 27.
Jason was walking with Olivia and their son, Otis, and was not too happy to be interrupted.
"The guy got so excited when he saw Jason coming down the street. He was like 'Hey man! You're awesome! Can I get a pic?'"The source says.
"And Jason was basically like, 'Yeah, I'd love to—yeah right! Can't you see I'm with my family?'
"Olivia was so embarrassed. She smiled sweetly at the guy who just stood there with his jaw on the ground. He wasn't expecting that from such a funny guy!"
"Olivia is a really kind person," the source continues.
"She can't stand the way Jason talks to some people! It drives her crazy.
She waits for him to cool down and then gently suggests trying to be a bit more patient, but Jason can't seem to control himself in the moment."
Meanwhile, despite being engaged since 2013, the couple is in no hurry to walk down the aisle.
Sudeikis has said they won't wed until it's 420 throughout the whole of the U.S.A.
In an interview with Watch What Happens Live host, Andy Cohen, earlier this year he vowed:
"I believe we won't get married until weed is legal in every state."

Both Wilde and Sudeikis have been married before.

Jason was previously married to Kay Cannon from 2004-2010, and Olivia married Italian Prince Tao Ruspoli when she was just 19!