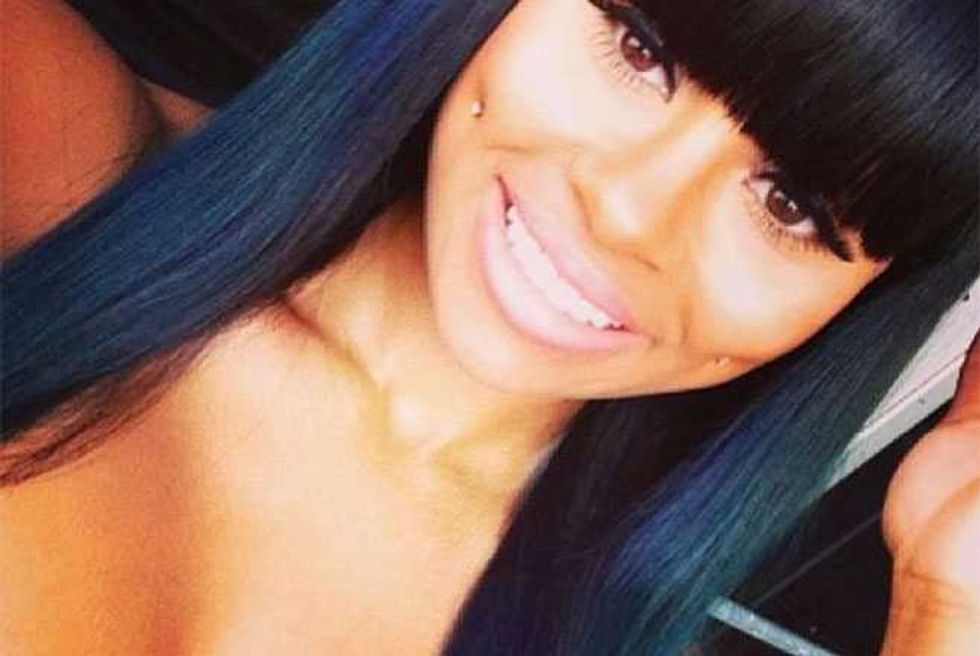 Be warned good Popdust readers of this fair land, Blac Chyna butt photos are not for the faint of heart.
The 27-year-old has more than enough junk in her trunk to leave even the Kardashian brutes firmly in the ass shade—and, let's face it…. that's really saying something.
The former stripper was flaunting her wares on Instagram this week—all while taking the opportunity to spread a little much-needed publicity for her new guy, Rob Kardashian's struggling high-end sock range, Arthur George.
Behold the beauty that is a Blac Chyna butt photo:s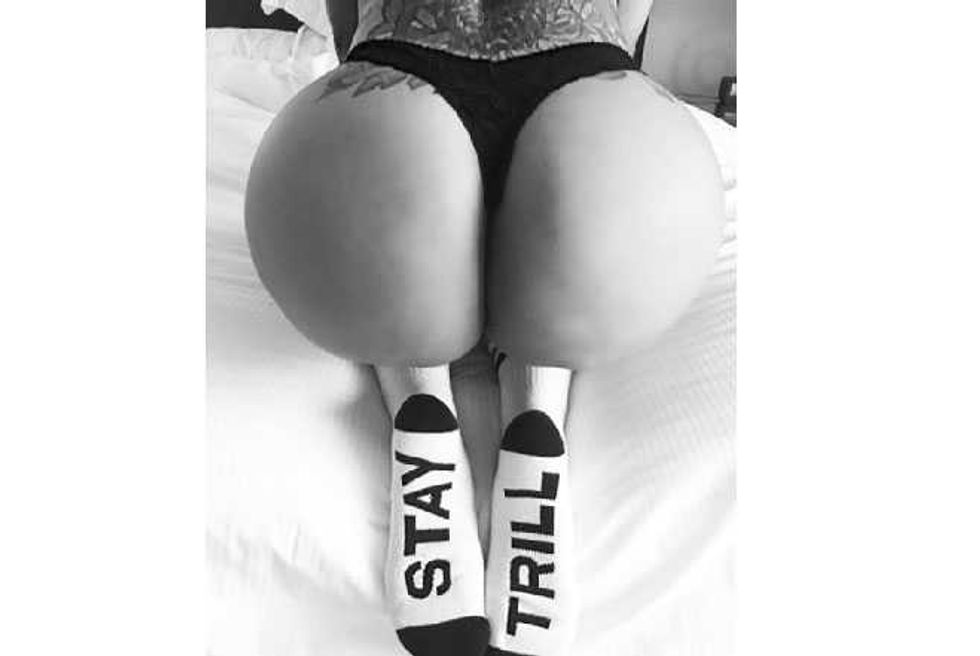 Full moon in Blac Chyna land...
There ya go. You can thank us later.
Meanwhile, in non-Blac Chyna butt photos related news, the "model, video-vixen and business woman's" mom has hit back at claims that her daughter is a "bad influence" on Rob Kardashian.
Blame it on the Blac Chyna
As Popdust previously reported, the KK Klan is allegedly "fuming" that Rob is dating their sworn enemy.
According to TMZ, Khloe even went so far as to turf her little brother out of her house after finding Blac Chyna brazening it out in the kitchen.
TMZ's source Kris Jenner bitched that the KK Klan believes Chyna has made Rob fall off the wagon, and that she is "preying on his vulnerability."
Well, let's face it, if anyone knows a thing or two about preying on the vulnerable and opportunistic behavior it's the family sex tape peddler/momager, Kris "name your price" Jenner.
Bad influence? My daughter's (huge) ass! Blac Chyna butt photos
Black Chyna's mom blasted reports that her daughter is leading 28-year-old Rob astray—and made a very valid point about his reality TV whore family heritage—in an interview with the Daily Mail
Shalana Hunter tells the Mail:
He's a fucking Kardashian, what influence can she have on him? I don't get it. He's a grown man, what influence can she be on him? As far as I am concerned he could be a bad influence on her.
I'm not happy about it because I don't know the guy. After I meet him that's another story, but right now I just don't know, I will have to come around to it.
But I stick behind my daughter whatever she does, 1000%.
Blac is a good girl and she deserves the best, it's as simple as that.
Take that KK Klan!
For more entertainment, world, music and pop culture updates and news, follow Max Page on Twitter.