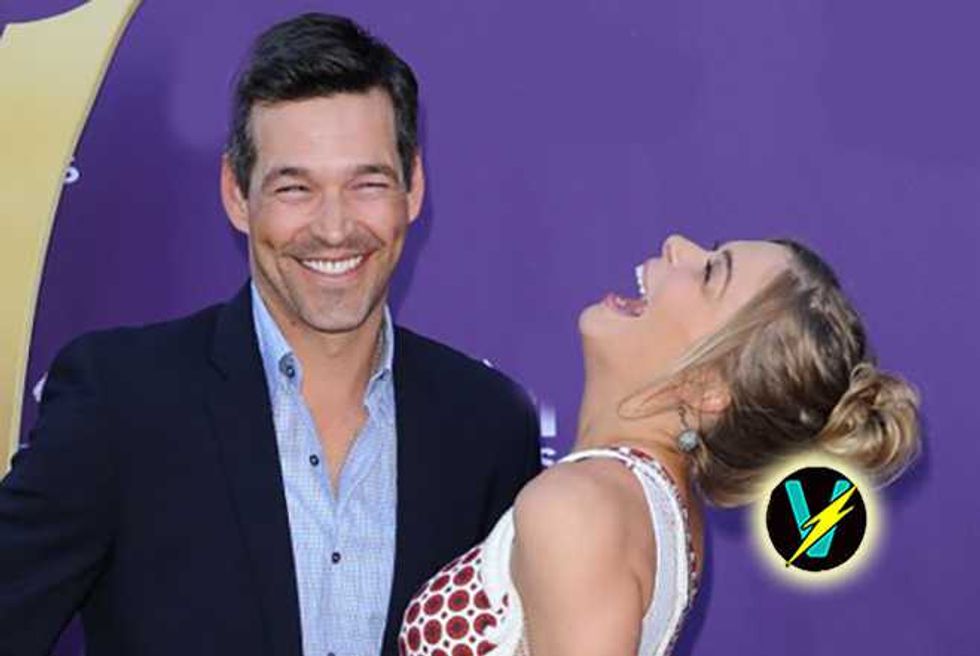 The Lucy and Ricky of our generation want you to know they're still married—and very happily so, thank you very much!
LeAnn Rimes recently posted video of herself twerking with hubby Eddie Cibrian, and once you see it, you really can't unsee it—you can watch it right here on Popdust.
As previously reported, Rimes and Cibrian's glorious train wreck TV reality show was canceled after just one season, but thankfully, we still get to see how hopelessly loved-up they are, courtesy social media—Praise be to Instagram!
Brandi Glanville Talks Designer Vagina, Courtesy Asshole Ex Eddie Cibrian
Rumors of romantic strife have been swirling pretty much ever since the two first got together—while both were still married to other people—but they ramped up a gear after news broke that LeAnn and Eddie had been canned by VH1.
The tabloids have been busting out with the usual old "sources" who claim Cibrian's wandering eye is a major point of contention for Rimes, that, at the end of the day, he's just not that in to her, and, now the reality wreck is over there's no reason for him to stick around.
Brandi Glanville Gets All Zen And Shit—Sends Love To LeAnn Rimes
Well, seven months later and Cibrian's still sticking around—and, Rimes' latest candid cinematic masterpiece would seem to indicate a distinct lack of trouble in paradise.
The short clip shows the 32-year-old getting down with Eddie—dancing around their kitchen to an EDM mix of one of LeAnn's songs (of course she listens to nothing but her own music while at home, because, LeAnn Rimes, DUH!)
Dean Sheremet Breaks Silence On LeAnn Rimes And Eddie Cibrian Cheating Scandal
At one point they even bust out with some twerking, before LeAnn rounds off the festivities with a little Cibrian ass slapping…..
Can't say we can fault her for the last part—Cibrian may well be a lying, cheating, son of a bitch, and not exactly the brightest of the bunch, but DAMN he's a smokin' hot lying, cheating, son of a bitch....
A video posted by briana jungwirth (@baejungwirth) on Aug 4, 2015 at 5:53pm PDT