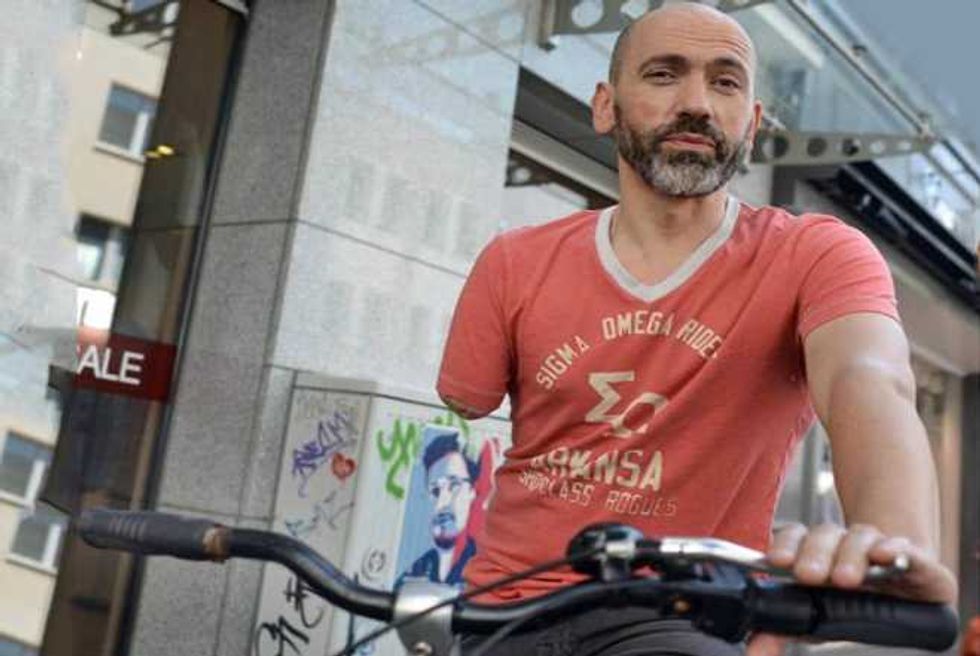 A one armed cyclist was fined for only having one handbrake on his bike.
Theater worker, Bogdan Ioneschu, was cycling in Cologne Germany, when an over zealous police officer pulled him over—citing a violation of road safety laws—and fined him 25 Euros (approximately $34).
Ioneschu isn't a man to take shit from anybody though, and immediately lodged a complaint, demanding the fine be refunded in full.
He argued the citation was totally unwarranted, explaining he had had his bike legally modified to include another break.... placed at his feet—as HE ONLY HAS ONE ARM!!!!
The police department subsequently issued an apology and promised to refund the citation, but only $7 of it, as the cop who issued the fine claimed Ioneschu's bike also had a broken tail light.
However, after that was dispelled, Ioneschu finally got a full refund.
"It's great news, I'm really happy," he told the Kölner Stadtanzeiger newspaper. "It's good that this is how it ends, it's unbelievably good."
Maybe next time just take the bus Bogdan.