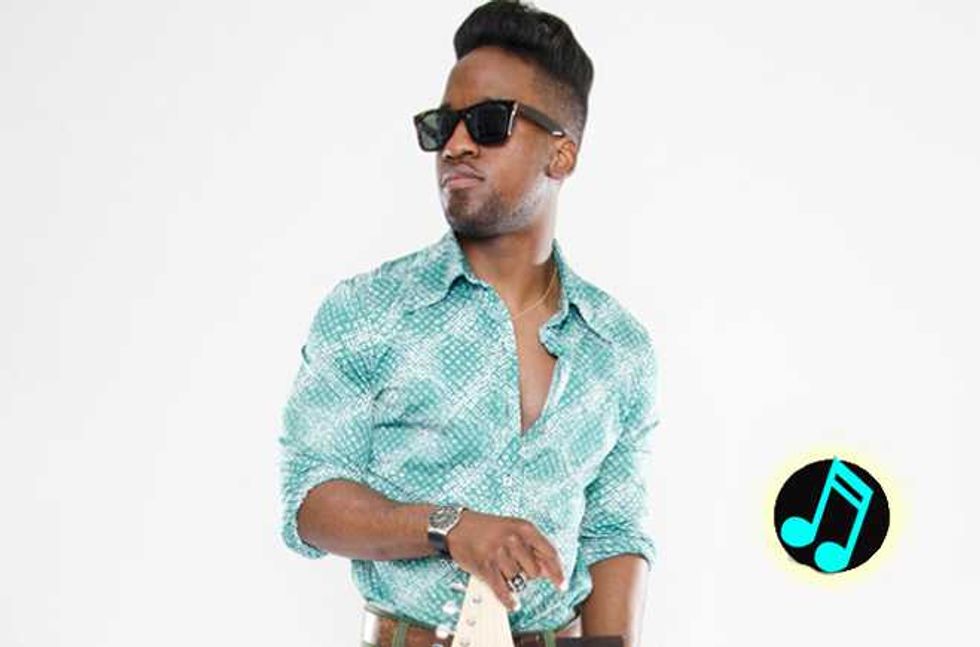 Before you are comatose with turkey, you might want to take a listen to EDM artist Pastel's new single "Love With Me (Tonight)" first. A vibrant, sometimes jarring, wall of sound, the track mixes Chris Brown rawness with electric Avicii sensibility but in a fashionably unique and compelling way.
Uganda-born and U.S.-raised, he's been fortunate enough to (literally) see the world. He brings that sense of calm and wonder to his music, particularly on this new track. His 11-year journey (so far) has allowed him to hone is craft, and his long, impressive resume includes such notable achievements as 2010's BMC Award for Best Hip Hop artist and Best Overall Performance and 11th place (out of 20,000) in 2012's International Songwriting Competition. To-date he's released three rapidly captivating mixtapes and two EPs.
Pastel is expected to drop three seven-song EPs over the course of the next year, beginning with Passion Pt. 1 this winter, with Paradigm and Passion Pt. 2 in the new year. "At the very core, I just want people to connect with my music. I want to be revered for my art. Everything else that comes along with that is simply a byproduct of that goal," he says. Find out more about this talent via his EPK.
Keep your eyes peeled to Popdust in the coming weeks, we may or may not have a special Pastel treat.
Stay tuned for updates. Feel free to follow @Popdust and JasonTheScott on Twitter!